SHKL Green Bathroom Cabinets
SHKL BC779 is a minimalist style wall mounted bathroom vanity without legs makes the floor easy to clean and expand storage space bottom of the cabinet. The cabinets use high end rubber wood & plywood, durable and safe that can be placed in the high temperature and humidity bathroom for long time.
Our designer use Morandi green intend share with us: Starting from simple life, create a free and comfortable life with actual needs.
Only when you actually understand what is most important to you can you analyze yourself in depth and pursue it with limited time and energy to achieve the greatest happiness.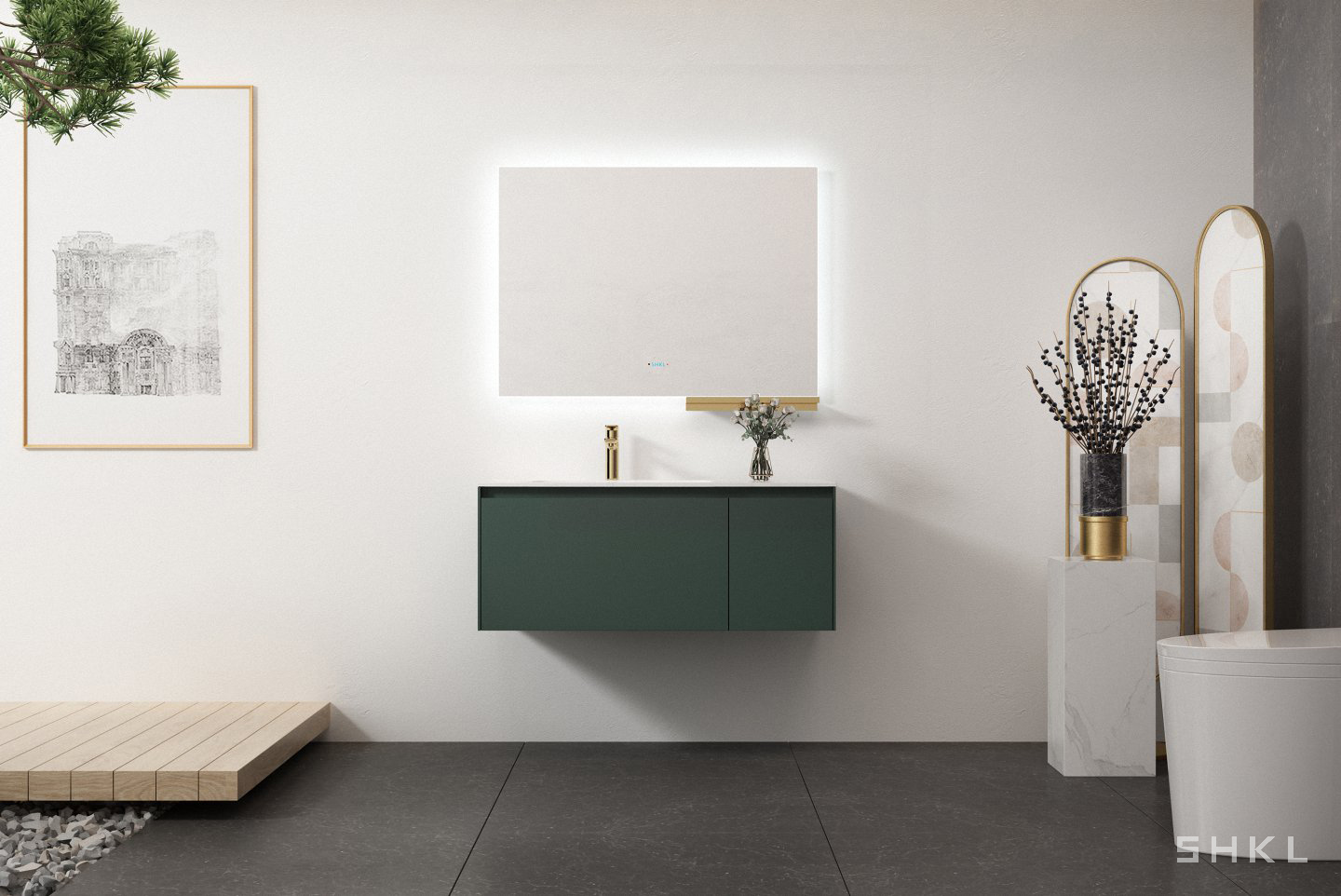 Mainly used in hotel, hometown, farmhouse, villa, apartment.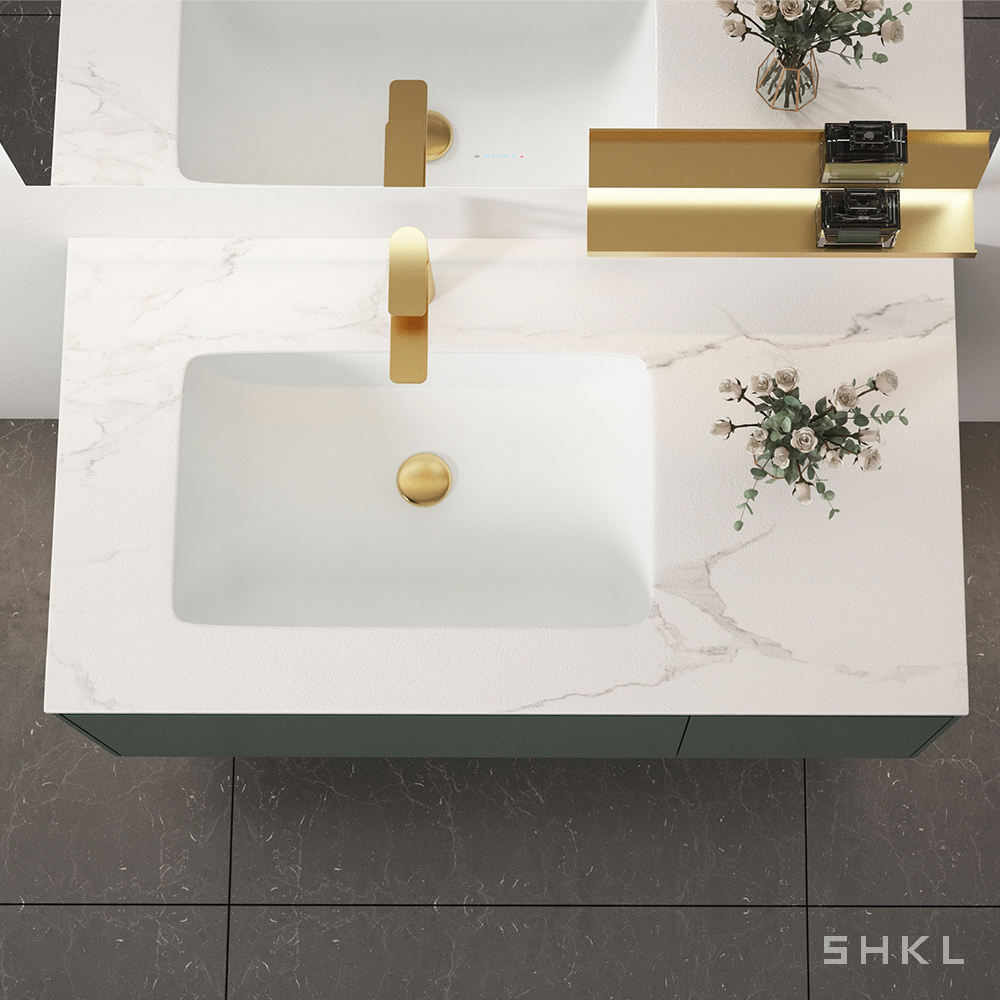 Sink top
The countertop use elegant porcelain slab, with large under-counter basin to prevent water splashing. It shows us not only beauty but also practicality.
The porcelain slab countertop 12mm ultrathin and replicated natural stone texture highlight the atmosphere. Moh's hardness reach level 6, you can't left any scratchs no matter what sharp thing you use.
High temperature resistance, waterproof, water absorption<0.01, further reduce moisture damage.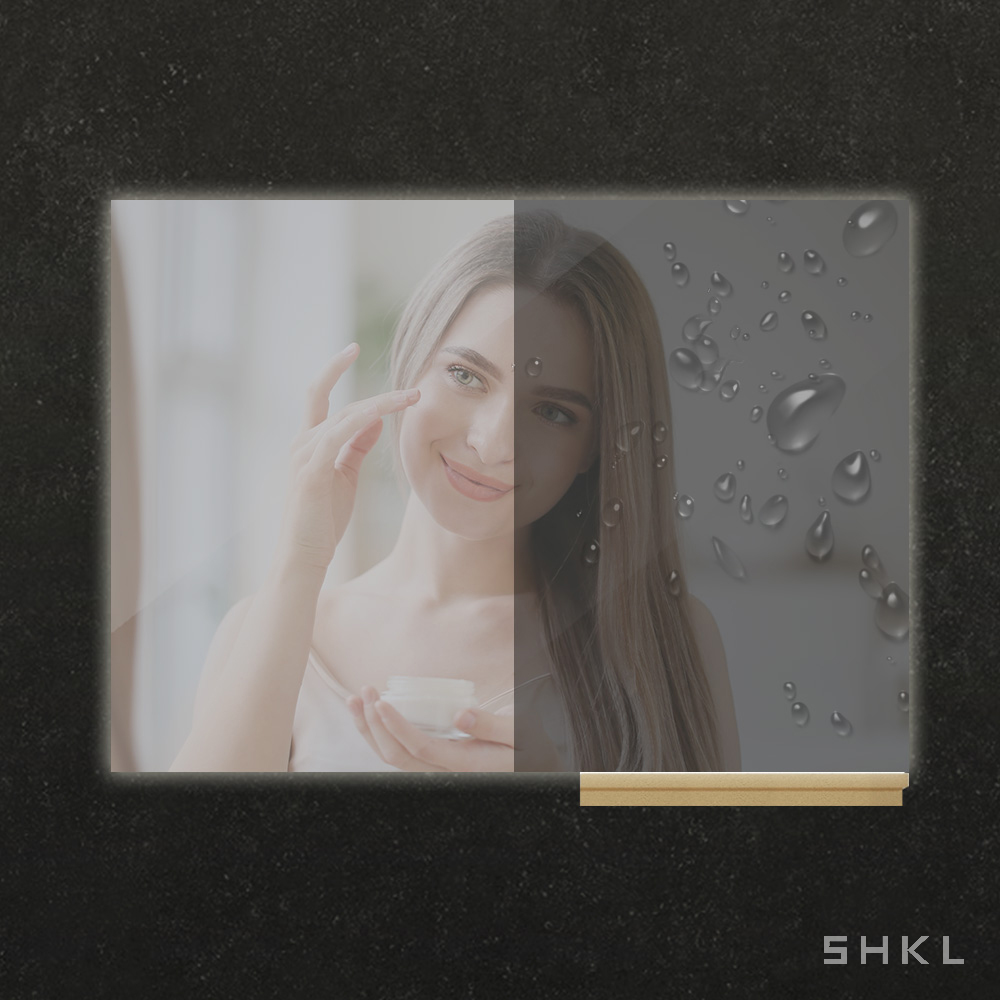 Large LED mirror
Large LED mirror makes the bathroom space view wider. With a exquisite brass-colored bracket, which is simple collocation with fulfilling texture, making a more convenient life within reach.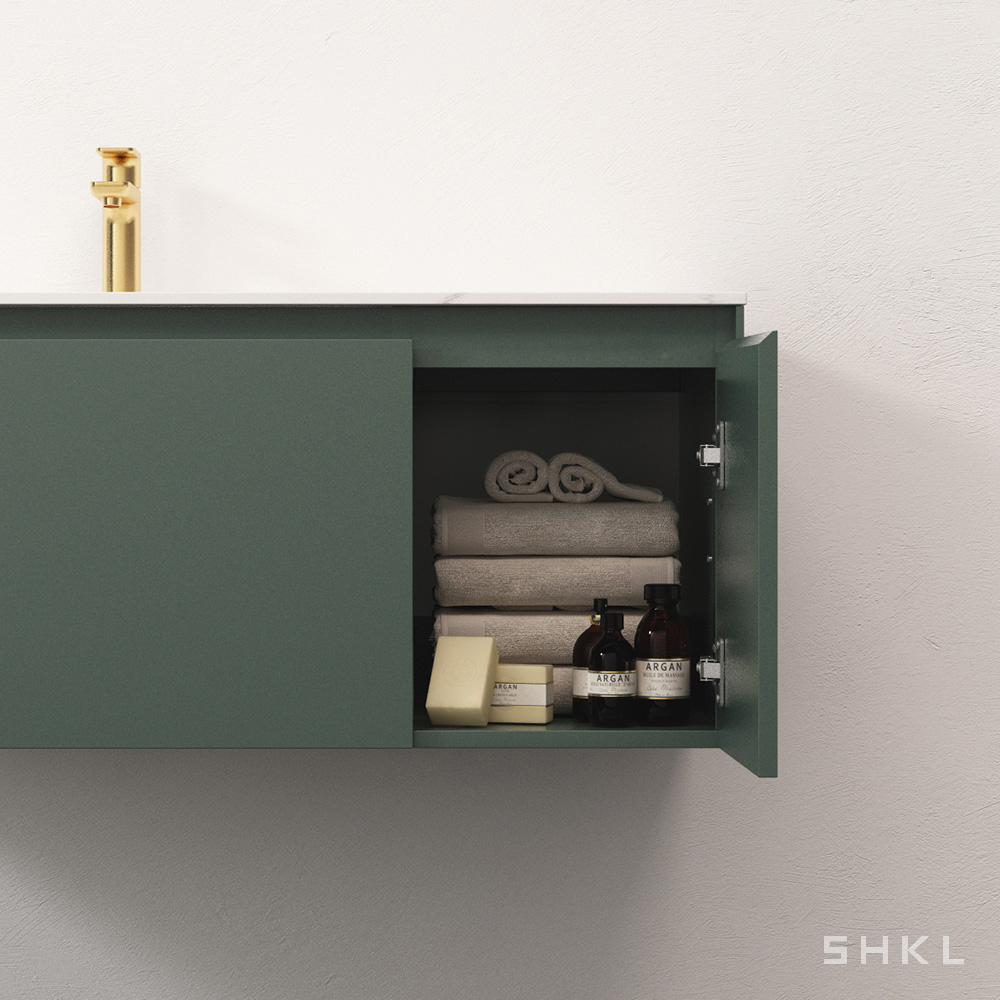 Large drawer + single door storage
Reasonable partitioning makes the space more practical. It can hold about 48 bottles of 250ml, 14 rolls of regular toilet tissue.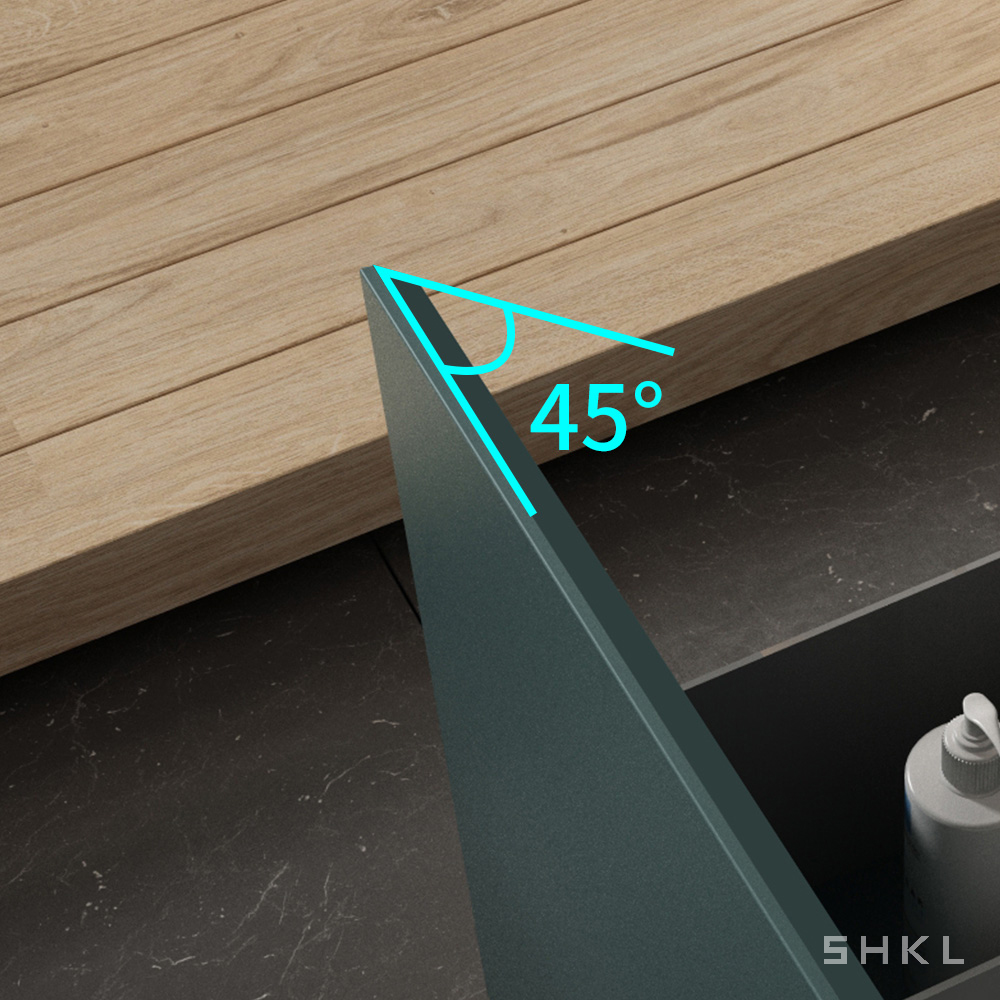 Hidden handle design with 45° beveled edge
Get rid of all the extra decorations, makes the overall light and simple. 45° beveled handle humanization design.