Choosing a bathroom vanity might be tricky. Materials, aesthetics, and construction quality must be considered while choosing vanity factories. We spent days studying the top bathroom vanity suppliers on the market for you. After talking with industry professionals, we prepared a list of China's top ten vanity makers.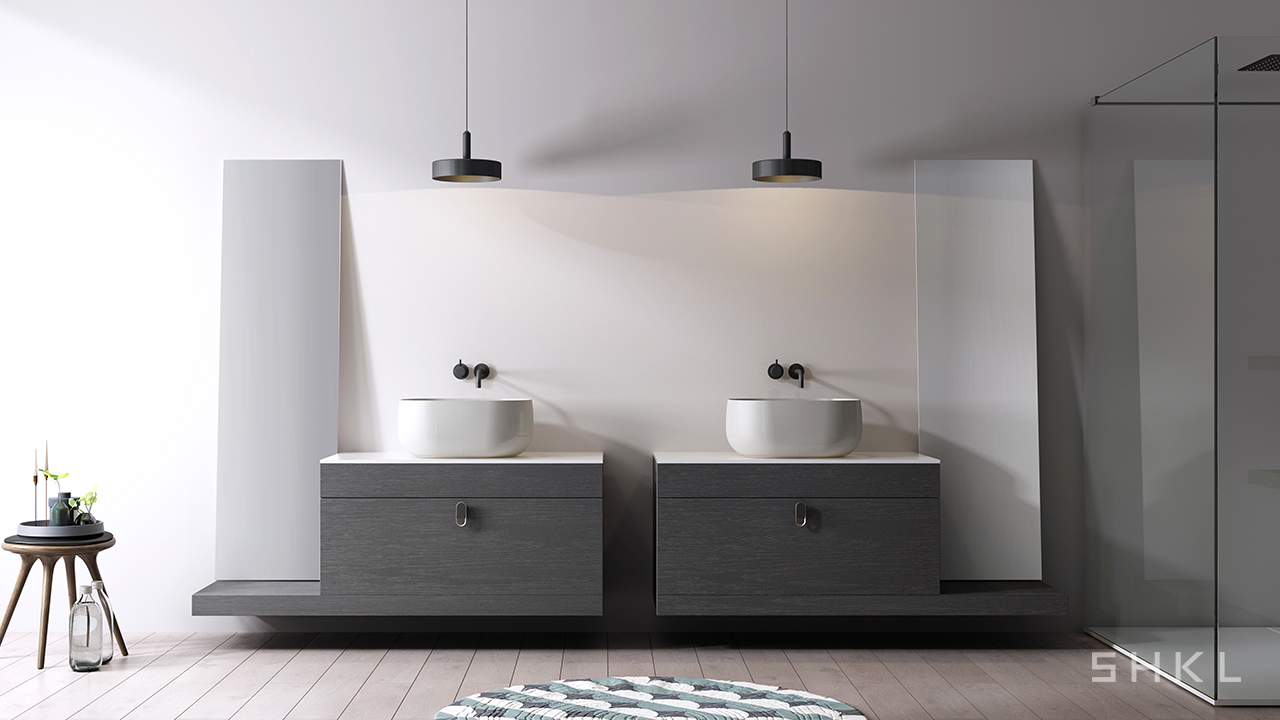 List of Top 10 Bathroom Vanity Brands In China
Whether you are searching for durability and support, visual appeal, or high craftsmanship, the first and most important step is to find the best Chinese vendors. The following list shows the top bathroom vanity brands.
Before writing this article, I collected data, especially from the official websites of the bathroom fittings companies mentioned above, to strengthen the trustworthiness of the data. I also did some research on the official website of the rating of Chinese bathroom fittings brands. Then, after conducting several interviews with bathroom fittings specialists and clients from various nations, I compiled this article for you.

SHKL
SHKL was founded in 2004 and is headquartered in Foshan, Guangdong, China. It takes bathroom cabinets as its flagship and drives the development of related industries, including lighted mirrors, shower rooms, toilets, showers, etc., forming a diversified industrial pattern. It is a comprehensive large-scale enterprise integrating R&D, design, production and marketing.
Currently SHKL has two big manufacturing bases specially for wooden bathroom furniture. It covers an area of more than 100,000 square meters with monthly production capacity of more than 300,000 sets bathroom cabinets. North America and Europe are SHKL's mainly export markets. SHKL had acquired ISO9001, ISO14001 and ISO45001 and FSC certification.
Key Products
Bathroom Vanity
LED Bathroom Mirror
Shower Doors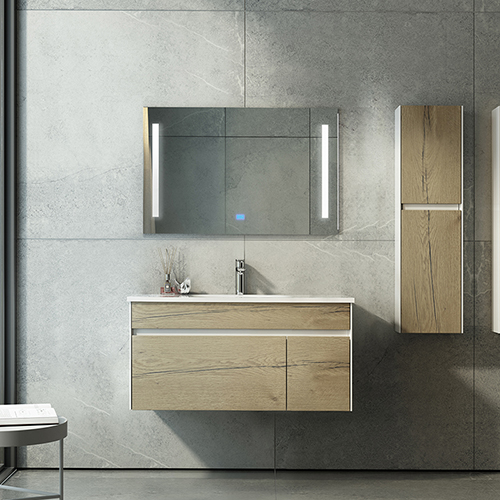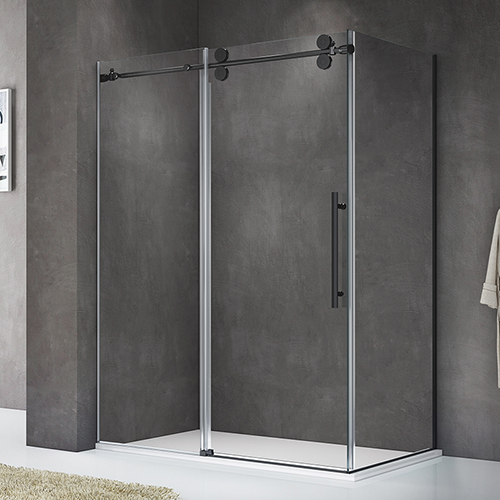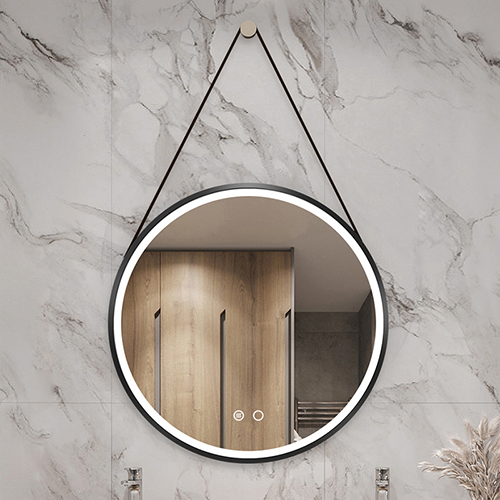 Recommended Reason
This company is committed in providing high-quality items to its clients. This organization is continually striving to give competitive products and services. In addition, it offers OEM and ODM services. It consistently maintains open lines of communication with its consumers.
Location
Zhennan New Industrial Zone, Jiujiang, Nanhai District, Foshan City, Guangdong Province, China

TONA
TONA, established in 2002, is a competent maker of bathroom cabinet manufacturing. TONA now possesses a 35,000-square-meter production plant and employs approximately 360 employees.
TONA specializes in manufacturing bathroom furniture such as cabinets, sinks, and mirror cabinets for the spacious bathroom. Its goods are divided into four categories based on their surface material: melamine, painting, veneer, and thermal foil. The company is known for providing formaldehyde-free TONA Vanity furniture.
TONA has several certifications, including ISO18001, FSC®, BSCI, CUPC, and CE.
Key Products
Vanity Set
Bathtub
Toilet
Shower Room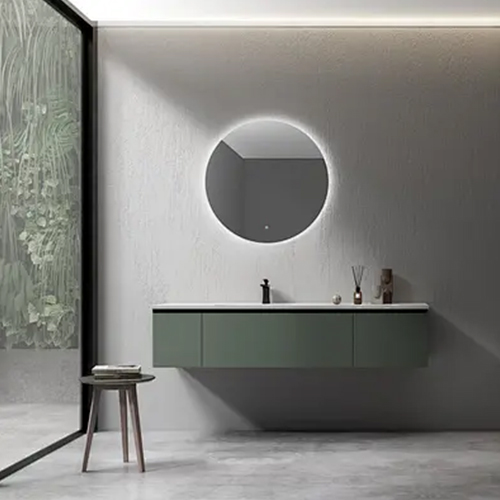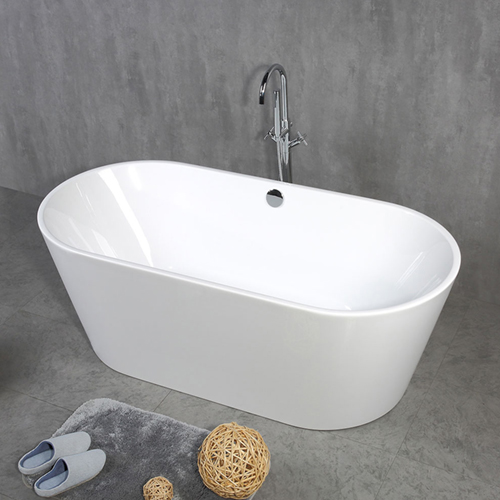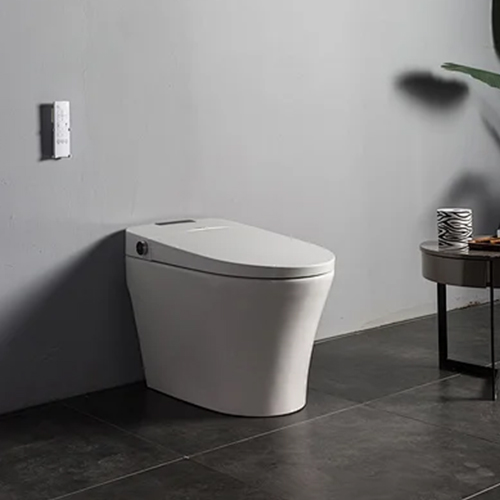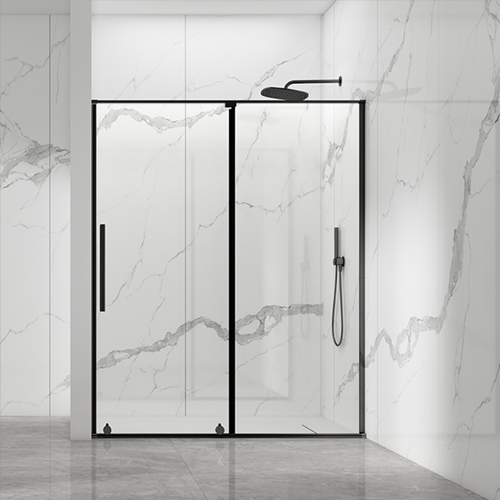 Recommended Reason
TONA is an industry leader with several product patents and design innovation awards. It has received the integrity unit and is one of the region's high-tech firms. Despite its emphasis on innovation and modern bathroom solutions, TONA is well-known for its superb customer service.
Location
The company is located in Taizhou City, Zhejiang Province, China.

OPPEIN
OPPEIN, founded in 1994, was China's pioneer in contemporary industrial vanity manufacturing. It was the first in the industry to get CCEL-certified. The manufacturing factory in Tianjin, China, is 500,000 square meters in size.
It was created by leading international designers to provide an outstanding living experience and lifestyle. OPPEIN designs are characterized by simplicity and Italian aesthetics, presenting themselves in a pleasant and opulent manner and serving as an actual model of an elegant custom vanity manufacturer.
With over 28 years of expertise, it is China's leading vanity producer.
Key Products
Kitchen Cabinets
Bedroom Furniture
Bathroom Furniture
Interior Doors
Whole House Customization
Aluminum Doors and Windows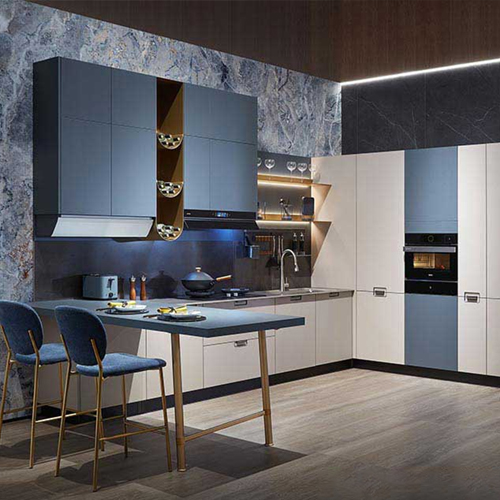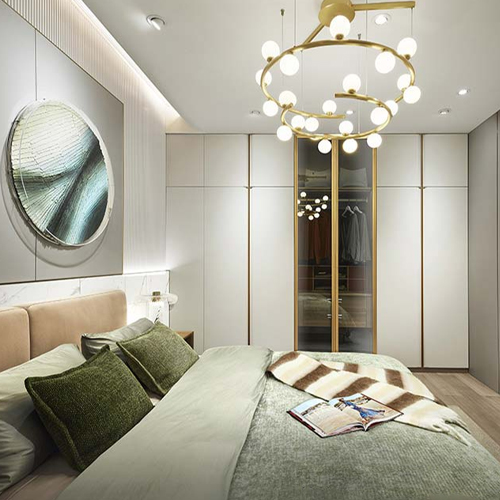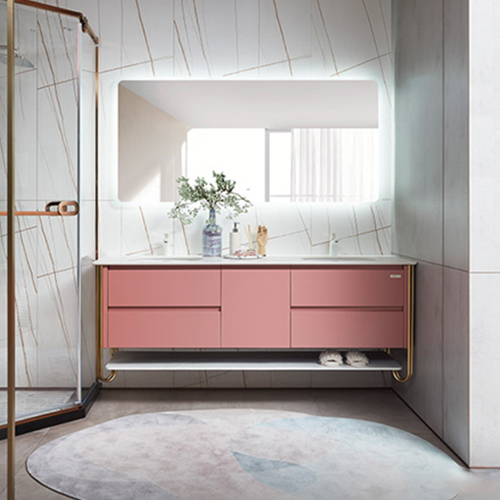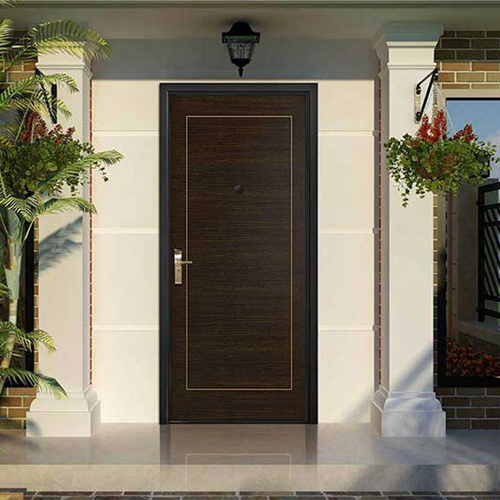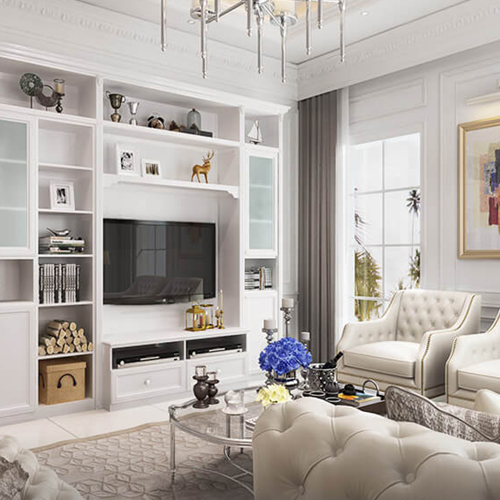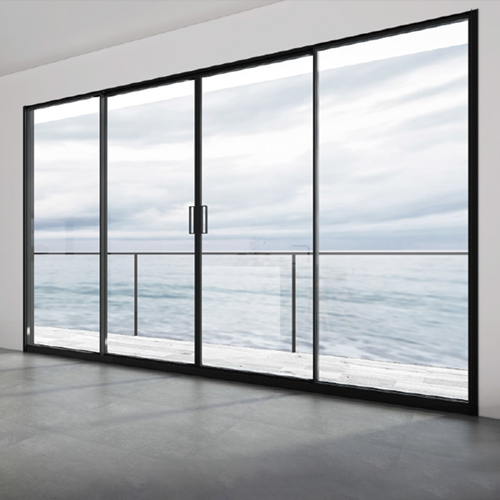 Recommended Reason
A careful selection of imported materials, a simple design, and responsible management create equipment that adheres to international standards and European quality systems. This helps to ensure its worldwide market and positions it as the industry leader in high-end home customization.
Location
OPPEIN's headquarters is in #366, Guanghua 3rd road, Jianggao Town, Baiyun District, Guangzhou, China.

JOMOO
JOMOO was founded in 1990. It is one of China's major kitchen and new sanitary products suppliers, carrying a well-known high-end fittings brand.
With five major manufacturing bases, 16 factories, more than 60 labs, and 30 worldwide research institutions, JOMOO has a vast production capacity. It has become a pioneer in intelligent manufacturing by adapting modern manufacturing technology applications. The Jomoo Testing Center is the industry's first to be accredited by the China National Accreditation Service for Passing Assessment (CNAS) and passed the Canadian CSA laboratory accreditation.
Key Products
Sanitary Products
Kitchen Sinks & Faucet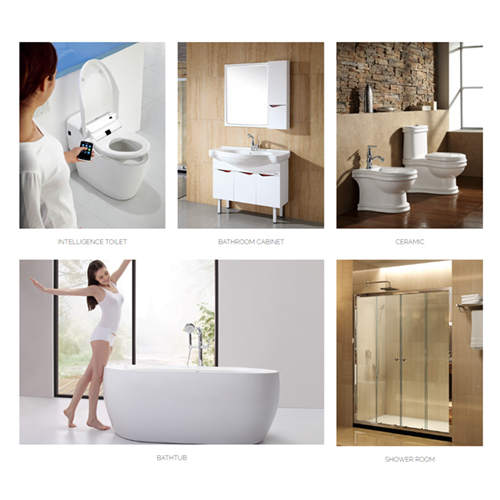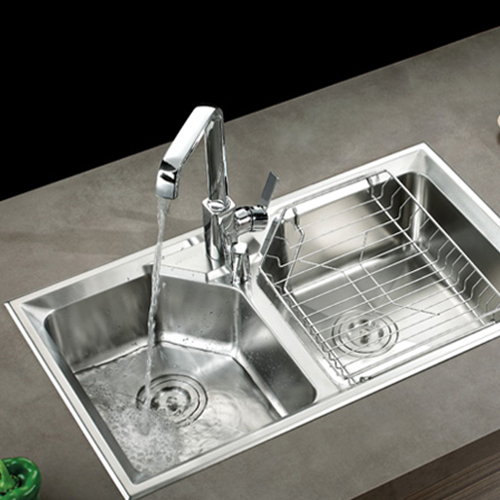 Recommended Reason
JOMOO has elevated healthy and environmentally friendly solutions to new heights with its extensive product line. Its sanitary ware is made with the finest QA in mind, emphasizing the use of the best materials.
Location
No.28, DENGFENG INDUSTRIAL ZONE,LUNCANG TOWN., Nanan, Fujian, China

ANNWA
ANNWA was established in 2003 in Foshan, Guangdong province, with the washroom fittings brand positioning "Fashion ANNWA, Your Fashionable Life." Its utilization of sophisticated technology and trendy aesthetics caters to a younger clientele.
ANNWA Ceramic Sanitary Ware manufactures its goods in six sophisticated manufacturing bases spread over 6,000 mu in Shunde, Foshan Gaoming, Zhaoqing Sihui, Shaoguan Nanxiong, Jiangxi Jingdezhen, and Shandong Dezhou. ANNWA produces 16,390,000 pieces of sanitary ware and 31,100,000m2 of ceramic tiles each year. Annwa specializes in ultra-modern bathroom cabinets that are sleek, minimalistic, and stylish. Many of the models are wall-mounted and have a simple, minimal style that makes them seem sharp and clean, resulting in some unique storage capabilities in many cases.
Key Products
Sanitary Products
Ceramic Tiles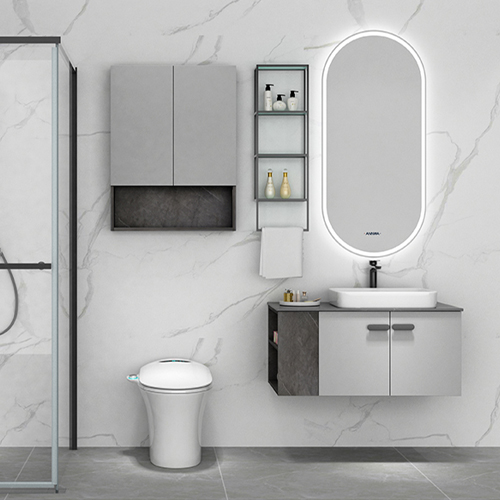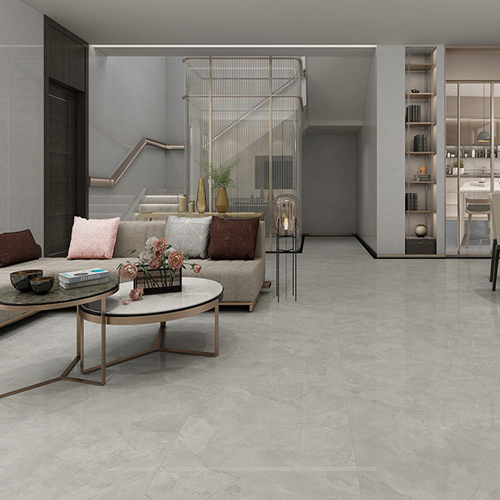 Recommended Reason
Annwa Ceramic Sanitary Ware Co., Ltd has eight production bases, a huge capacity, a wide range of goods, the best qualification and service, and on-time delivery. It is a significant producer of sanitary goods and porcelain tiles.
Location
Changjiang Industrial Zone, Lanzhou Town, Gaoming Area, Foshan, Guang Dong Province, China.

VAMA
In 2002, VAMA Sanitary Ware Technology Co., Ltd. was established. It is a professional manufacturer specializing in designing, producing, and distributing vanity, cabinets, bathroom furniture, and sanitary wares. It is well-known for using imported machines, laminated solid wood, and top brand hardware such as BLUM and HAFELE.
VAMA goods are entirely manufactured of laminated natural solid wood imported from Malaysia, Indonesia, and Brazil, including American red oak wood, Brazilian ebony wood, Brazilian zebrawood, and Black Walnut wood.
Key Products
Bathroom Furniture
Ceramic Products
Shower Room
Bathtub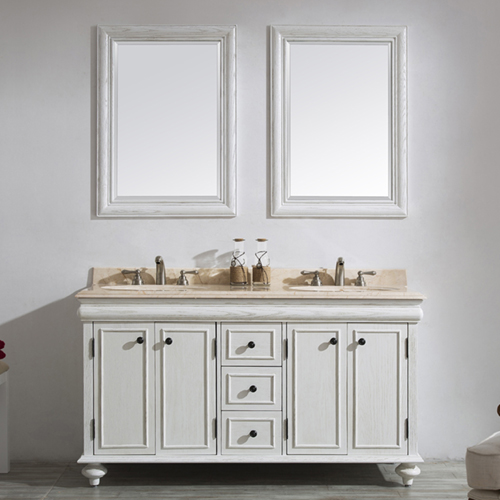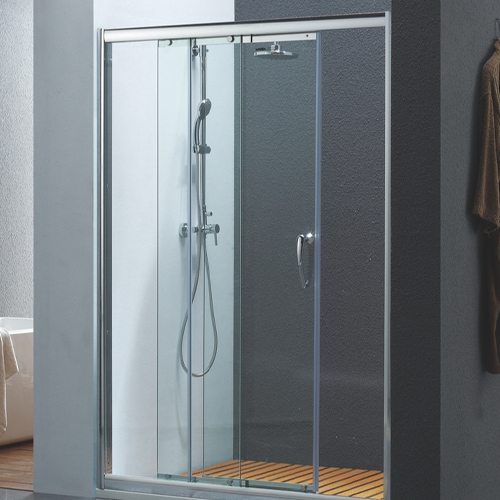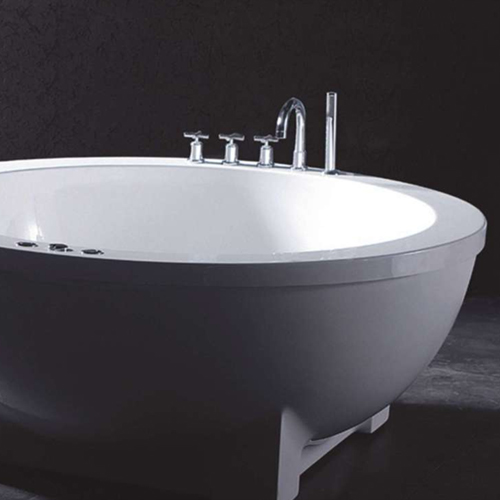 Recommended Reason
VAMA strives to provide the wonderful bathroom furniture for worldwide consumers by utilizing high-end imported materials and continually improving product design and technological level. VAMA's goal is to supply people with high qualitative products and exceptional value-added service. It provides excellent display discounts, marketing materials and assistance, drop shipping, imports, FOB rates, and OEM and ODM supply.
Location
1/F, NO.20 block, CASA Sanitary Ceramic World, Foshan, Guangdong, China

Homedee
In 1999, Hangzhou Home Dee Sanitary Ware Company Ltd. was founded. The company is known for manufacturing items like high qualified sanitary gear, cabinet making, modernized manufacturing lines, and complete inspection ensure high-end and high-grade goods.
Home Dee products have done successfully in the home market and Europe, America, Southeast Asia, and the Middle East. Home Dee was rated as the "Top 10 brand of China bathroom cabinets" in 2012. Each of their designs includes not just a single vanity with a stone vanity top included, but many cabinets in the same style in various sizes, a matching mirror, and a storage cabinet. This makes it simple to have a consistent design, even across numerous bathrooms. Homedee's bathroom cabinets are all contemporary in design; some have a more modern or classic vibe, but all have an overall sense of simplicity that produces a comfortable, relaxed aesthetic.
Key Products
Bathroom Vanity
Living Room Furniture
Kitchen Furniture
Mirror Cabinets / Medicine Cabinets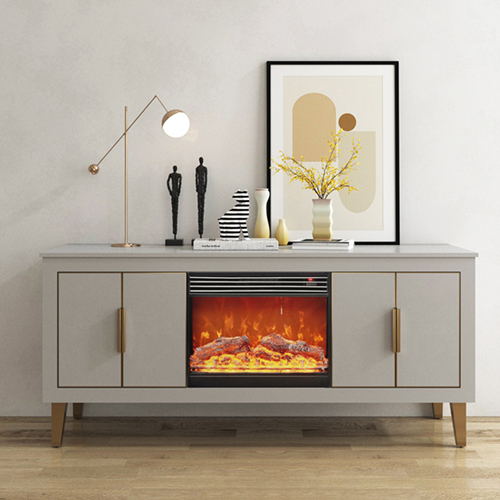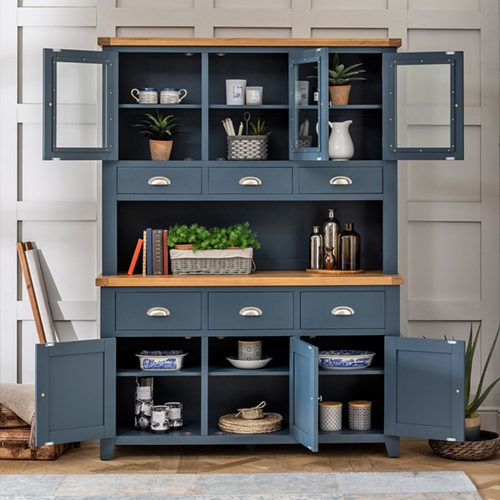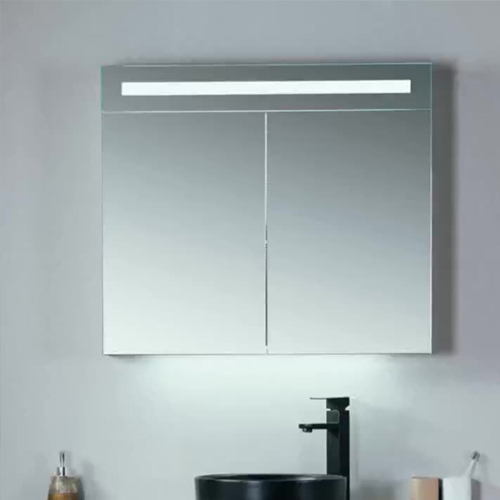 Recommended Reason
The board structure and advanced creative innovation are used in all production lines. In 2012, this firm was named among the top 10 bathroom cabinet makers. This firm offers high-grade sanitary products.
Location
QunYi Village, Dangshan Town Xiaoshan District, Hangzhou Zhejiang, China.

Ojans
Ojans is a 2006-founded company specializing in designing, producing, and delivering high-quality products such as bathroom vanities, LED mirrors, sanitary ware, shower panels, kitchen and bath faucets etc.
Ojans guarantees to provide Affordable Luxury Products while adhering to corporate spirit. Their products are sold throughout North and South America, Europe, Russia, Australia, New Zealand, the Middle East, and Southeast Asia. Ojans has the most diversified inventory of these bathroom vanity companies, with vanities in every size, shape, style, and color. One of their best-selling qualities is their sheer variety: there is truly something to suit any taste or washroom. Their pricing is also quite reasonable, especially when you consider that virtually all of their vanities come with a vanity top, sink, mirror, storage cabinets, and faucet.
Key Products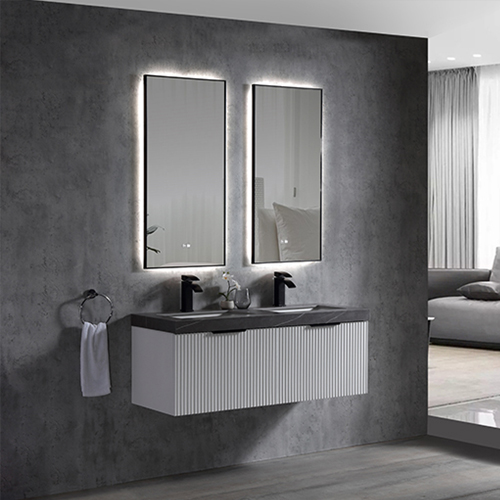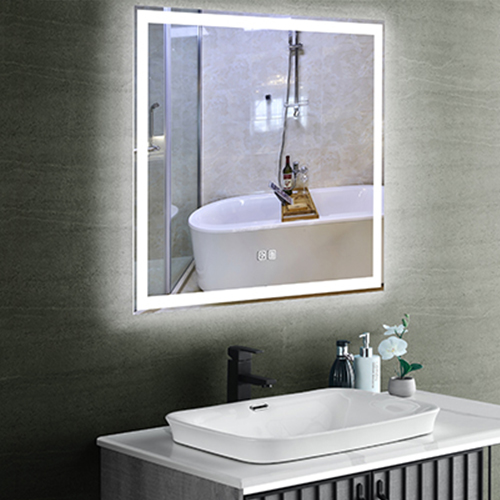 Recommended Reason
Ojans offers OEM and ODM services and has received ISO9001 and FSC certification. They are adamant that "Quality comes first, the price comes second." Their primary goal is to gratify all of our clients while fostering trust and confidence within business relationships and providing goods across the country on a budget.
Location
Beisha Industrial, Yangjiao Village, Lecong Town, Shunde, Foshan, Guangdong, China
Frank
FRANK founded in 2006, is a leading provider of bathroom cabinets in China. FRANK has an area of around 80,000 square meters of a contemporary industrial base, eight sophisticated manufacturing lines, and over 600 people. Internally, the factory implements the 5S management technique, with production distribution closely according to ISO9001:2000 quality management system requirements.
Frank has gained a reputation as a manufacturer leader in the One-stop solutions area, thanks to skilled, well-trained staff and cutting-edge products. Whether your style is modern or traditional, sophisticated or informal, Frank has the experience and resources to provide attractive and inexpensive sanitary equipment. Almost all their current design vanities are matched with mirrors and a built-in shelf or cabinet storage. They offer an astonishing range of storage cabinets in various sizes, shapes, and installation styles for every wood finish, making it exceptionally easy to personalize your storage.
Key Products
Bathroom Cabinet
LED Mirror
Bathtub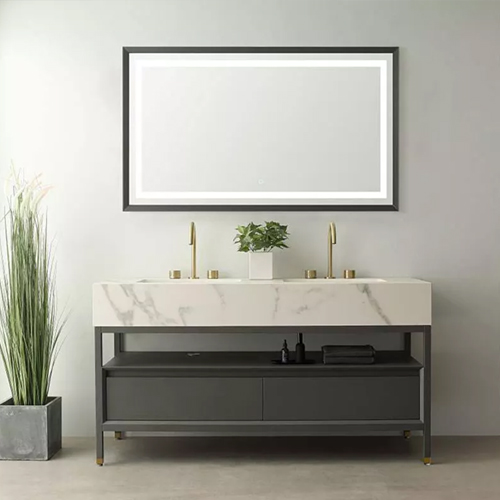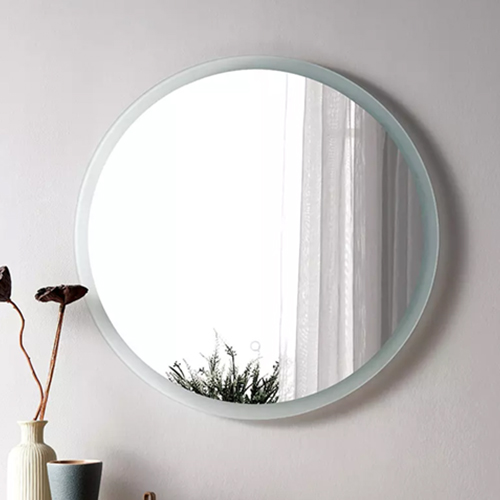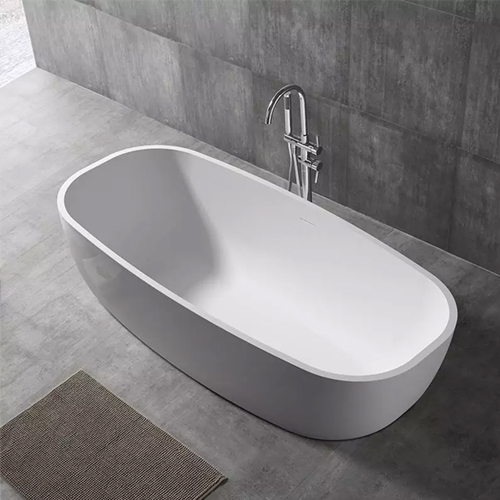 Recommended Reason
It maintains faith in the product's quality. Its only concentration is on the production of bathroom vanities with a modern approach.
Location
Xiabai Industrial Zone, Luocun Town, Foshan City, Guangdong province, China

Prodeco Grop
Prodeco Group Co., Ltd was established in 2005. They are an experienced cabinet manufacturer and professional exporter integrated with developing, designs and exportations of kitchen cabinets, wardrobes, bathroom vanities and other customized furniture. Their customers are mainly from Australia,Asia, Europe to Canada, America and south America. Factory covers an area of 25,000 square meters, with a team of 150 staffs, owning top advanced processing equipment From Germany Japan Korea and Taiwan, and with production capacity of 5000 sets per month. Their company passed the ISO9001 and SGS, ANSI, CABON test report.
Key Products
Kitchen Cabinet
Bathroom Vanity
Wardrobe Closets
Outdoor Cabinets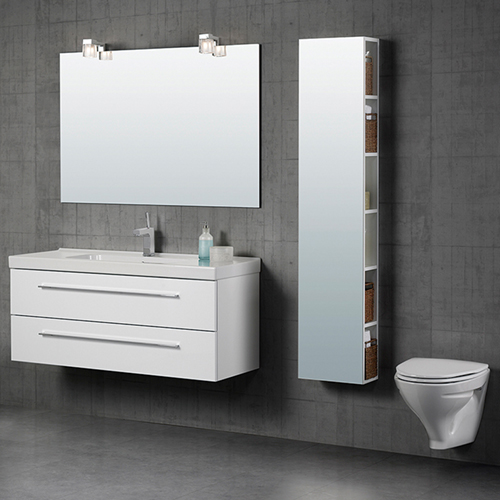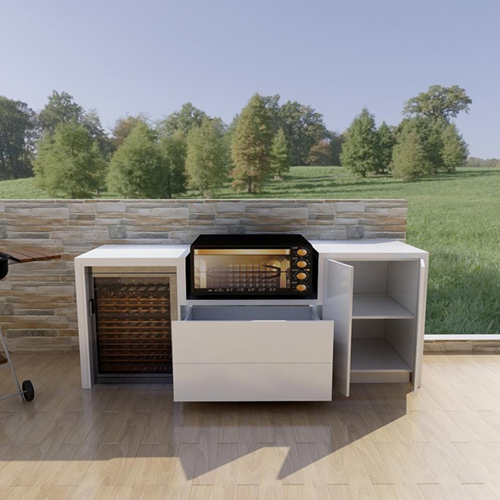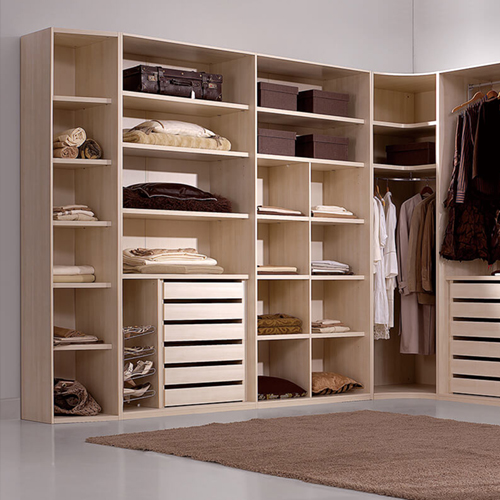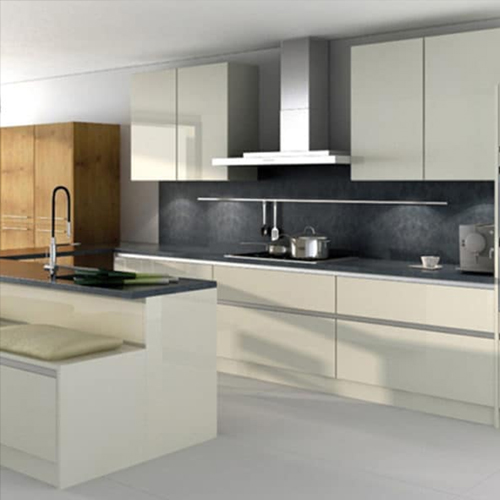 Recommended Reason
With years of experience in cabinet design and production, an excellent team, and several imported pioneering production equipment, maybe they can meet all your demands!
Location
806 8F Guangzhou ISC center, NO.8 pazhou Avenue east, Haizhu District, Guangzhou China
Conclusion
These top 10 bathroom vanities manufacturers in China are continually looking for new methods to provide their consumers with the greatest and most efficient washroom vanities, and they leave no stone unturned in the process.
They are flourishing on the dynamic China market by making constant adjustments in their operations and the way they conduct business, such as supply or distribution and offering excellent customer service.
As the population grows, more individuals seek better housing alternatives to meet their needs. This includes improved and unique vanity. As the market's demand increases, investors pump massive dollars into it.
As a result, this market will continue to grow across all continents. Hopefully, this list will provide you with an excellent starting point for your future bathroom vanity. You may choose which companies in China sell good bathroom vanities and what types of cabinets or vanities they manufacture.