With the development of technology and the improvement of living standards, people's demand for smart bathroom space is becoming stronger and stronger. Smart bathroom mirror as an important part of smart household supplies. is more and more popular in the market.
The continuous upgrading of smart bath mirrors has been covered Live service, infotainment, intelligent control, health management and other life service scenes. At the same time through AI intelligent voice, human body induction, intelligent control, touch control. It's a trending. How to choose the smart bathroom mirror for your market? Here I want to share with you below tips.
1. Clarify your market certification needs
Since smart LED mirrors have some electronic accessories, different countries have different certification requirements for electronic accessories as guideline SHKL can support below certification: SAA, CE, UL, ETL.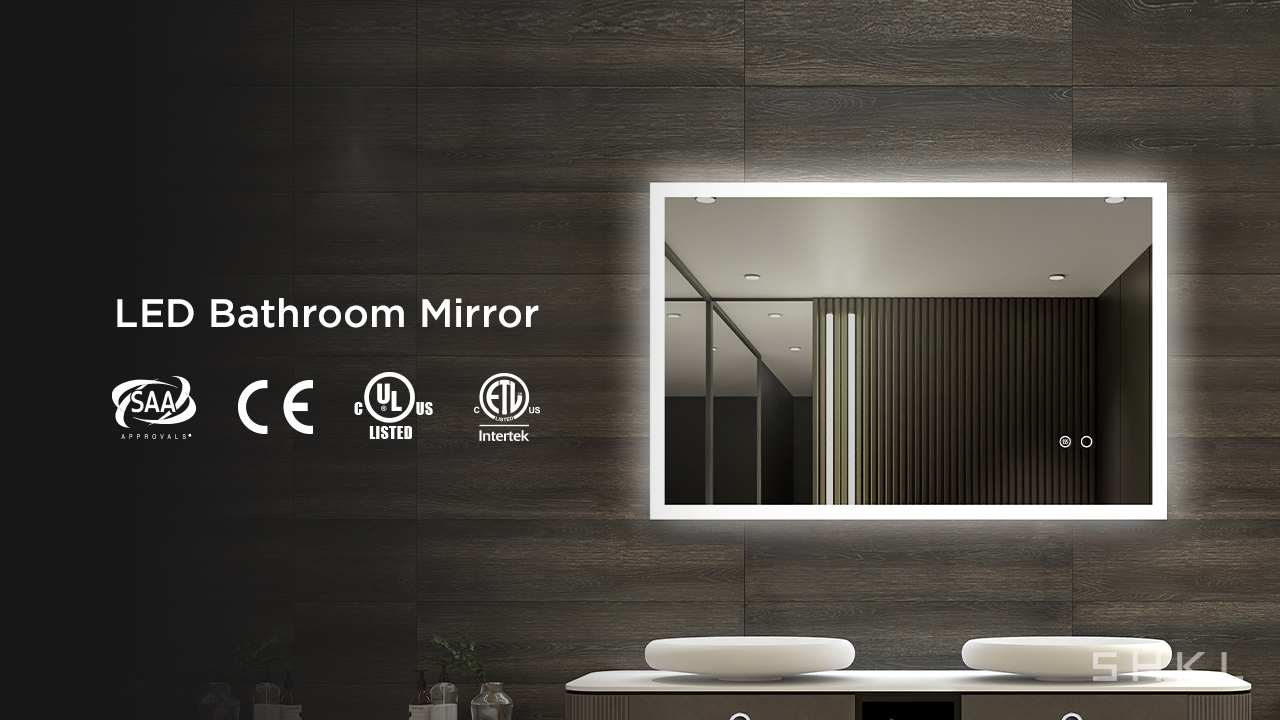 2. Clarify your purpose of purchasing
Are you retailer, wholesaler or distributor, project contractor? Because it's different standard for house and commercial. Meanwhile, we will also prepare the different packaging according your selling channels. These information's very important to us, it can help us give you're the right guideline.
3. Market research by local culture and life habit to confirm below specification
Mirror Design
It should be considering the whole bathroom space style, when you choose the smart bathroom mirror. Perfectly match can bright your whole bathroom space, bring the feeling of relaxation and happiness.
Normally, Framed designs work best for traditional decoration. Frameless designs work best for modern decoration. Welcome to check our catalog or website, I do believe you will get the satisfied style.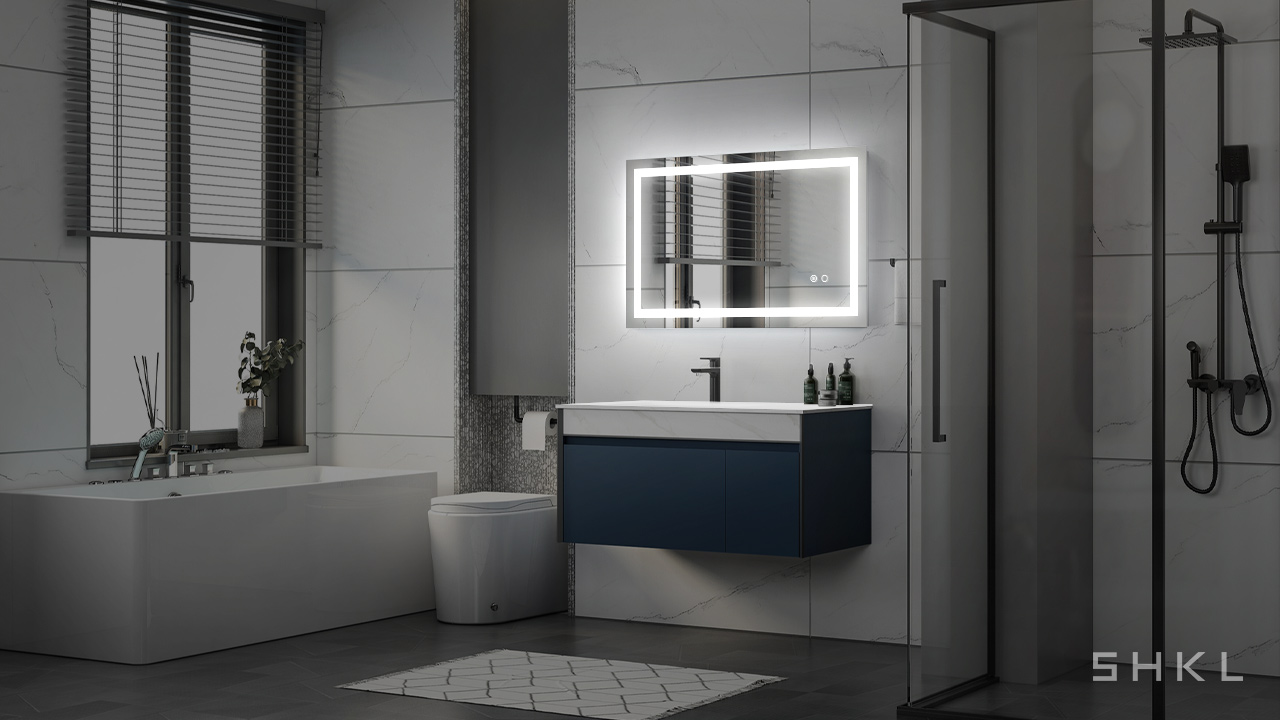 Mirror size
Please measure the dimensions of wall, when you plan purchase. Choose the large size mirror for small bathroom, it can make your bathroom space looks bigger. Meanwhile, also consider the size of bathroom vanity. SHKL can provide different size of mirror, even the length is 2000mm, we have our own glass processing center.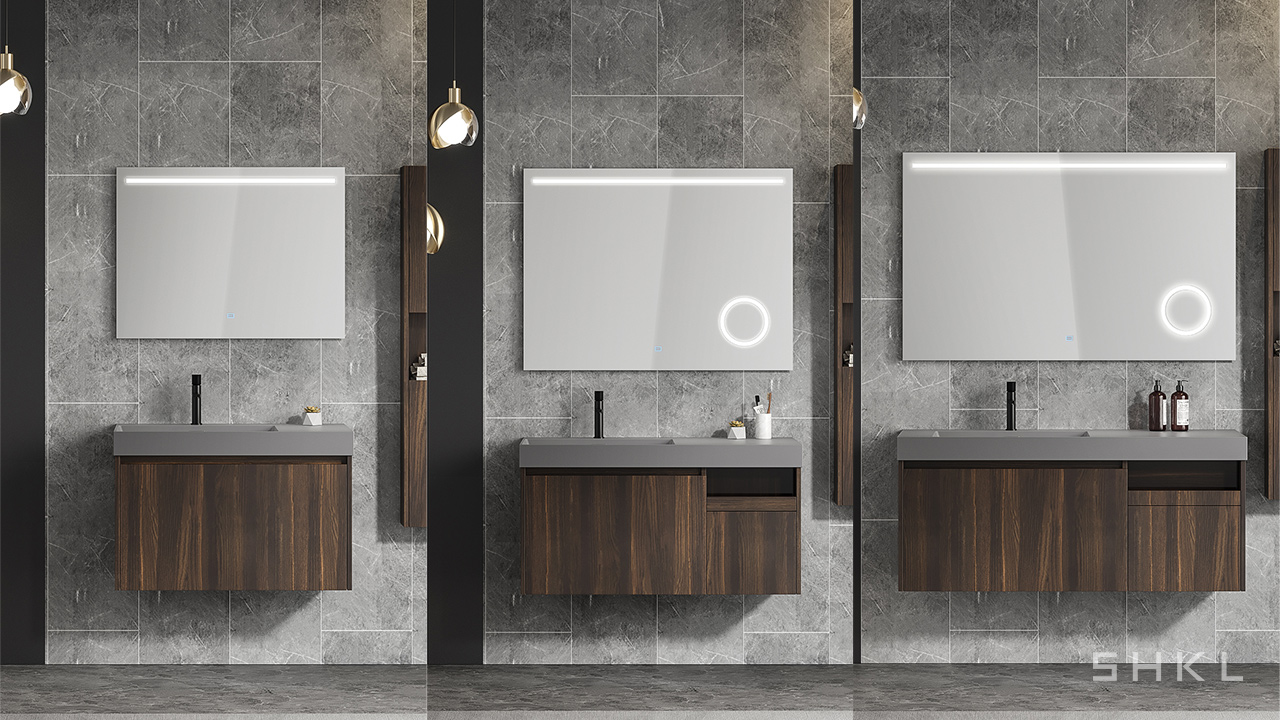 Mirror function
We call it smart vanity mirror, the main reason that it can satisfy our different life requirement, for example:
Bluetooth, Magnifying, Anti-fog, CCT & Dimmable adjusting, Touch & Motion sensor switch, Digital Clock. You can choose according the habit and basic requirement.
1.Anti-fog
There will be a lot of mist in the shower after the shower, causing the mirror to become fuzzy. So most of customers ask the Anti-fog as basic function.
2.CCT
In order to create a different bathroom atmosphere, some customers prefer to 3 colors adjusting.
Short press adjusts the CCT (2700K /4000K /6000K), long press adjusts brightness dimming.
3.Magnifying
For women who pursue perfection, a magnifying glass is an indispensable tool in the makeup box. A magnifying glass can help solve problems of make up at any time. At the same time, it is also very suitable for men and improves the beauty of beards.
4.Digital Clock
Maybe you worry that will be late for work or date, when you are making up.
The digital clock can help you solve the problem easily; let you control the time. For this design (two buttons, LED, anti-fog, clock) is our hot selling.
5. Bluetooth
Maybe you need one mirror with all function, at this time, we recommend you Bluetooth.
It's third generation technology, of course you can show your own logo or brand.
Conclusion
Above all, this article introduces some tips how to choose smart bathroom mirror. No matter who you are (retailer, wholesaler or distributor, project contractor). I hope you can find the right mirror here. It's very important to communication to know each other, looking forward to the further communication. Once you give us a try, we're sure you'll be back for more. SHKL will be one of your trusted suppliers.