Bathroom vanities offer a superb improvement to the interior design of a shower room or powder room. This is a product concept that is widely renowned because of its functionality--having a storage space close to the mirror and the sink used on a daily basis on the same floor space is a great relief for most people.
And for wholesalers and dealers in the industry, these items create an economic opportunity since they can gain revenues by catering to the demands of homeowners who are building their dream homes starting with refurbishing their vanity area.
Table of Contents:
Design Tips for Bathroom Vanity
10 Latest Design Trends for Bathroom Vanity
Design Tips for Bathroom Vanity
To be a standout, a product must be one with the trends; otherwise, it won't get attention from its market. And in terms of bathroom vanity designs, space is among the most important aspects to be considered. Depending on the surface area of the bathroom, one may opt for a wall-mounted or floor-standing fixture.
Also, the quality and color of the material used in the faucet, drawers, and cabinets are important. Some choose a custom vanity made out of marble over other modern vanities. Others prefer a bathroom vanity unit with countertops matching the style of their walls. Nonetheless, the design should also be prioritized alongside functionality when choosing supplies of vanities.
10 Latest Design Trends for Bathroom Vanity
Now that the main principles about bathroom vanity ideas are laid out, here is a list of 10 design trends of vanity units preferred by the majority of the market that every dealer must be aware of.
Case 1: Boutique Bathroom Vanity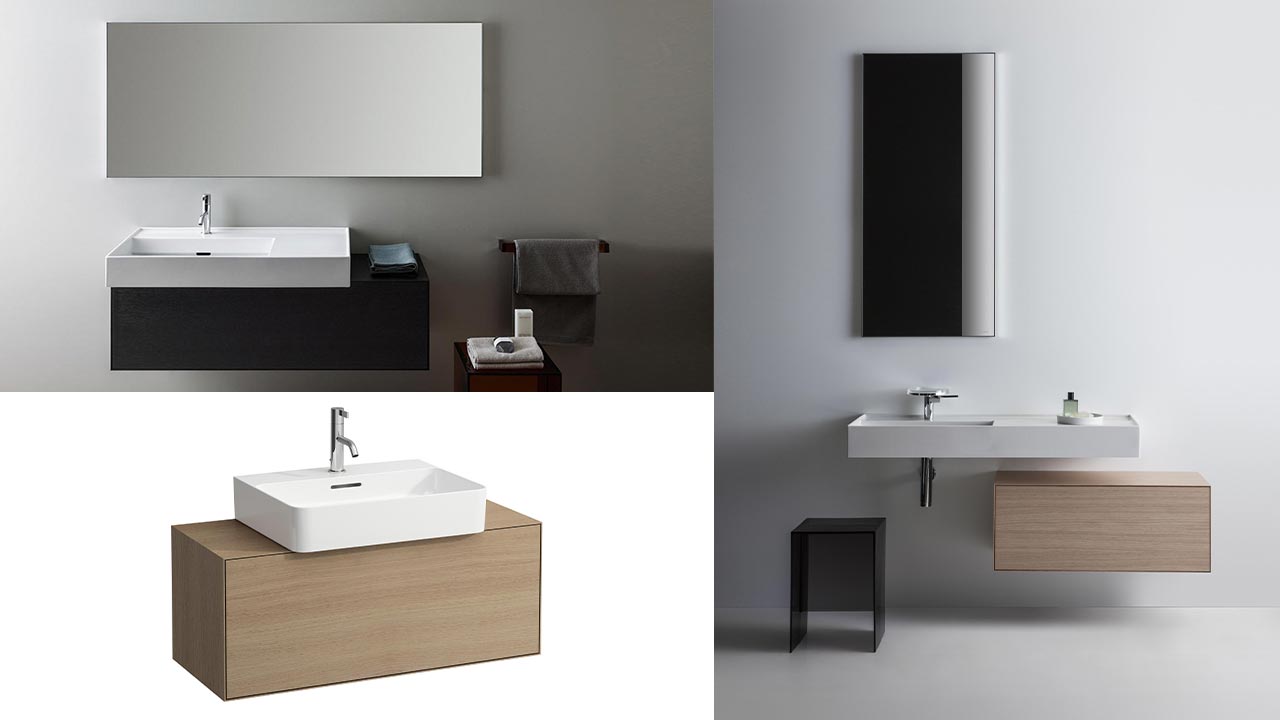 Source: architonic.com
This boutique bathroom vanity with a cubic figure has a sleek design with crisp edges. With a wood finish, this vanity unit goes along well with most shades since it has a dainty accent that exudes elegance without overpowering even the brightest pops of color.
Functioning as a cabinet, it doesn't have any handle to maintain its sophisticated look. It is a standalone wall-mounted furniture that can be a perfect mix with any other vanity unit like a vessel sink.
This piece of furniture is a great addition to your list of bathroom vanity ideas if you're thinking of one because of its unobstructed form. Unlike freestanding vanities that may take up more space, this is installed on the wall which provides users with a chance to make the most out of the floor space it occupies.
Also, it is user-friendly considering that it is an easy push-and-pull drawer--a common attribute for pieces of furniture with a contemporary style. Users can grab their daily essentials found in its storage with utmost convenience.
Case 2: Render Bathroom Vanity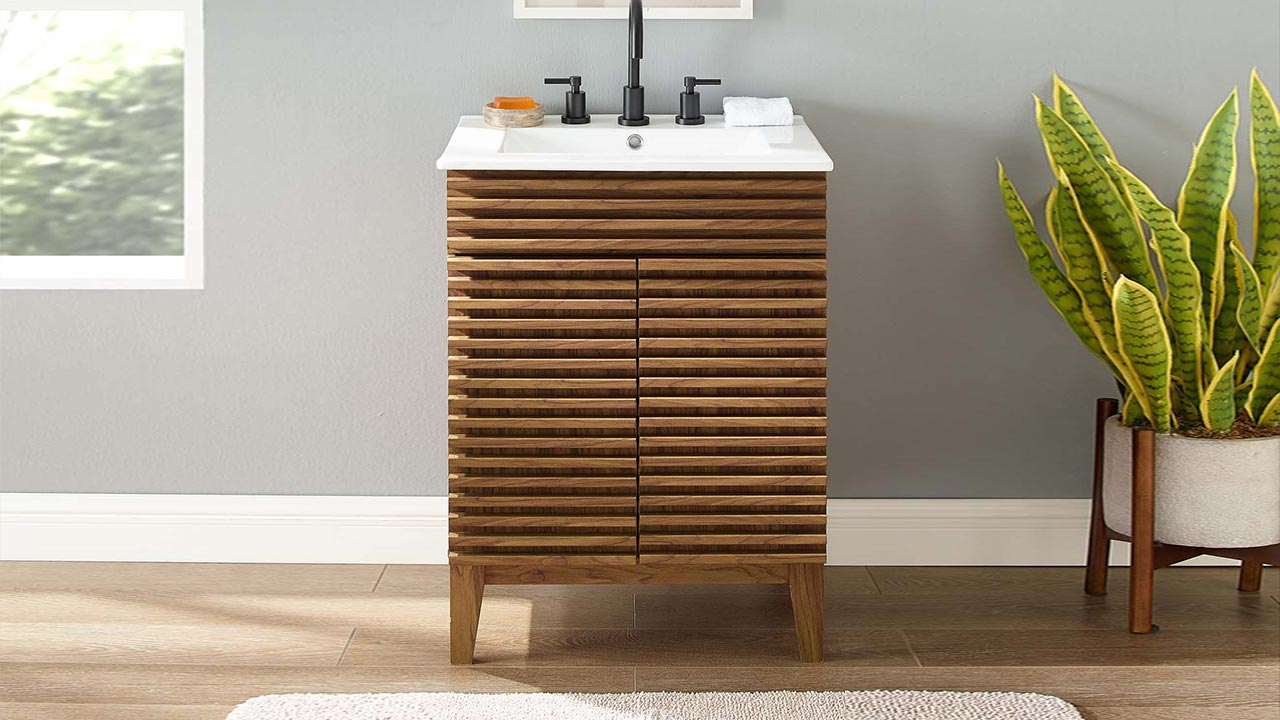 Source: homethreads.com, Modway
With a touch of a mid-century inspiration, this rendered bathroom vanity has clean lines in its two-level cabinet enclosed by two hinged doors. It has four wooden legs and an undermount sink with three holes for its faucet.
Perfect for small bathrooms and powder rooms, it is designed with a portrait orientation to take up just the right amount of square footage in the totality of the room's interior design.
This vanity unit makes more space for toiletries and other supplies in the bathroom. Its internal style maximizes the allowable volume of the cabinet by dividing the total storage space into two layers instead of one.
Also, with its counter space dedicated to the sink, this is convenient since the faucet is directly attached to the space for storage of daily items. Unlike some of the modern vanities that serve only one purpose either as a pedestal sink or cabinet alone, this furniture is a better choice if you want to save up space without compromising what you can do with the fixture in place.
Case 3: Corner Bathroom Vanity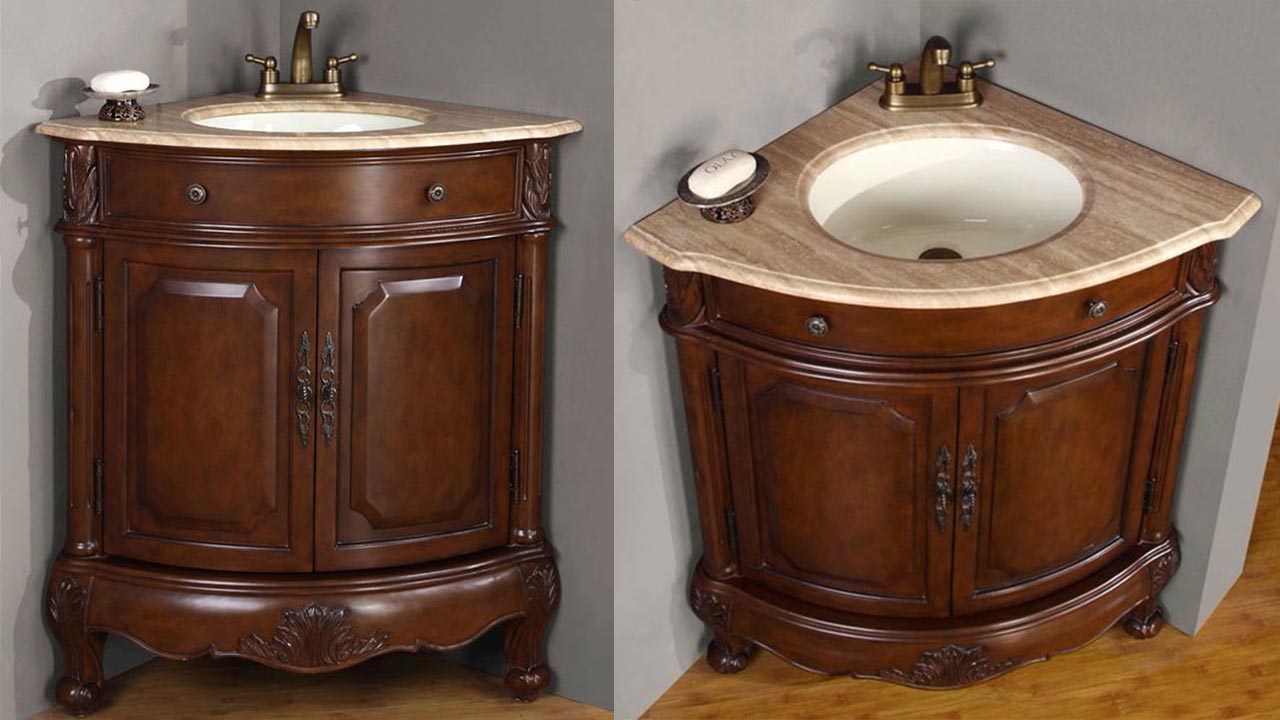 Source: walmart.com, Silkroad Exclusive
This corner bathroom vanity takes the form of a quarter circle which fits nicely on any edge of a bathroom or powder room. It has a stone countertop for its ceramic undermount sink and its drawers and each door of its cabinets is embellished with hand carvings. Its traditional style gives off a show-stopping design since it resembles an antique dresser for its storage compartment.
One can clearly see the functionality of this vanity unit at the first glance. Just as it works fine in a room with a vast space, it is also a great fit when dealing with a small bathroom. Unlike a floating vanity that takes up space on the center stage, this can give users much more area for their bathroom since it only has to be positioned on one of its corners.
Despite its peculiar shape, it still doesn't compromise its allotted space for storage. It has one drawer and a cabinet with two doors which is enough to store toiletries and other supplies for the bathroom.
Also, its stone counter space is not fully occupied by its sink--so its edges can still make room for some items.
Case 4: Single Sink Bathroom Vanity
Source: shklbathroom.com, SHKL
This single-sink bathroom vanity is suitable for a modern bathroom look. It has a large mirror with a backlit coming from its light fixtures. Available in melamine white, oak, and black walnut finishes, its modern bathroom design fits well for a backsplash that has calmer tones. With its wall-mounted faucet and porcelain basin, users can enjoy the extra storage from the space surrounding this bathroom vanity.
The main benefit that users can derive from this bathroom vanity is that mirroring themselves won't be hard. Since the lighting issue is addressed, this dresser-inspired vanity revolutionizes the vanity space.
Also, since this bathroom vanity has a floating style, it can still be a great fit event for a small bathroom as long as it is strategically installed on the wall. And with this, items like indoor plants or mats can be placed around this furniture.
Case 5: Farmhouse Bathroom Vanity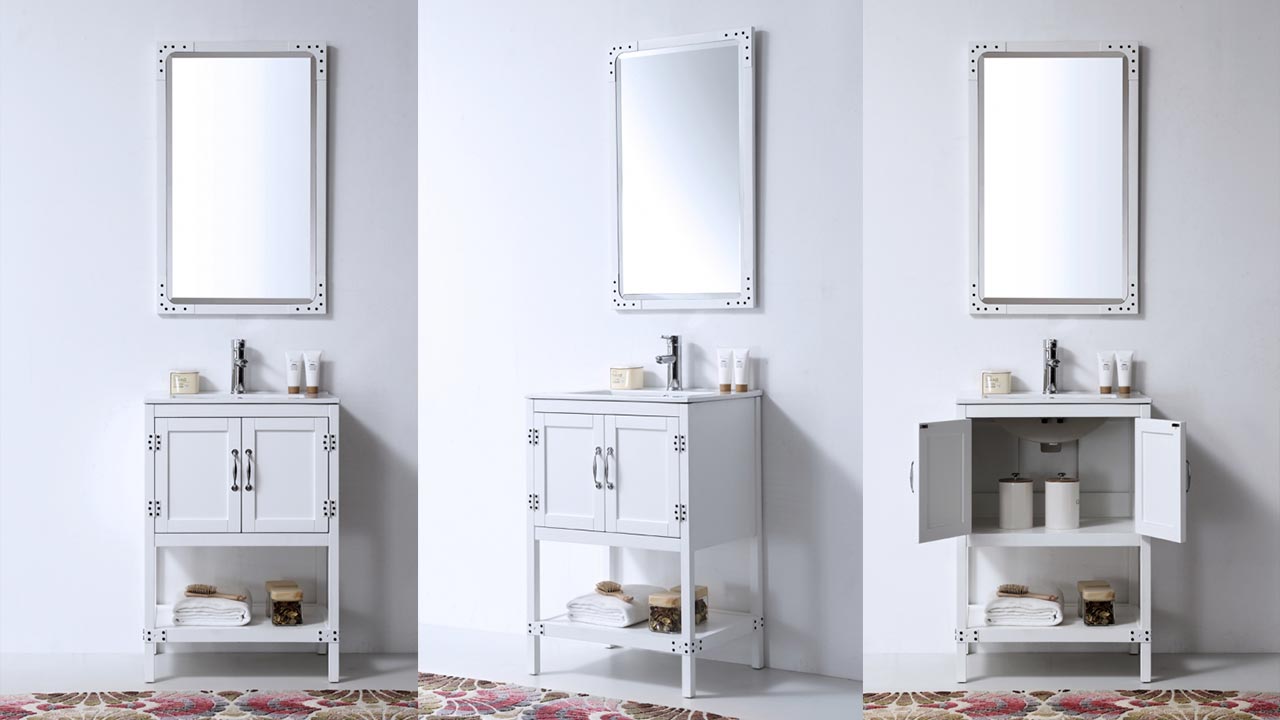 Source: uniquevanities.com
From the name itself, this farmhouse bathroom vanity has a rustic style as its iconic concept. Using a wood material for its cabinet storage and drawers, its countertop may come off with either single or double sinks. This vanity with a modern style can be paired with a mirror installed on the walls to match its white, coffee brown, or driftwood finish.
Most farmhouse bathroom vanities have a generous space for storage. But unlike other modern bathroom vanities, this one introduces open shelving positioned on its bottom part. This is a great compartment for bathroom items that should not accumulate moisture when being kept like towels.
Also, these bathroom vanities often come with a countertop that has a huge surface area that can accommodate up to two sinks. So since the entire furniture may take up more floor area, it compensates the same by allowing users to store and place as many materials as they want in their bathroom.
Case 6: Coastal Bathroom Vanity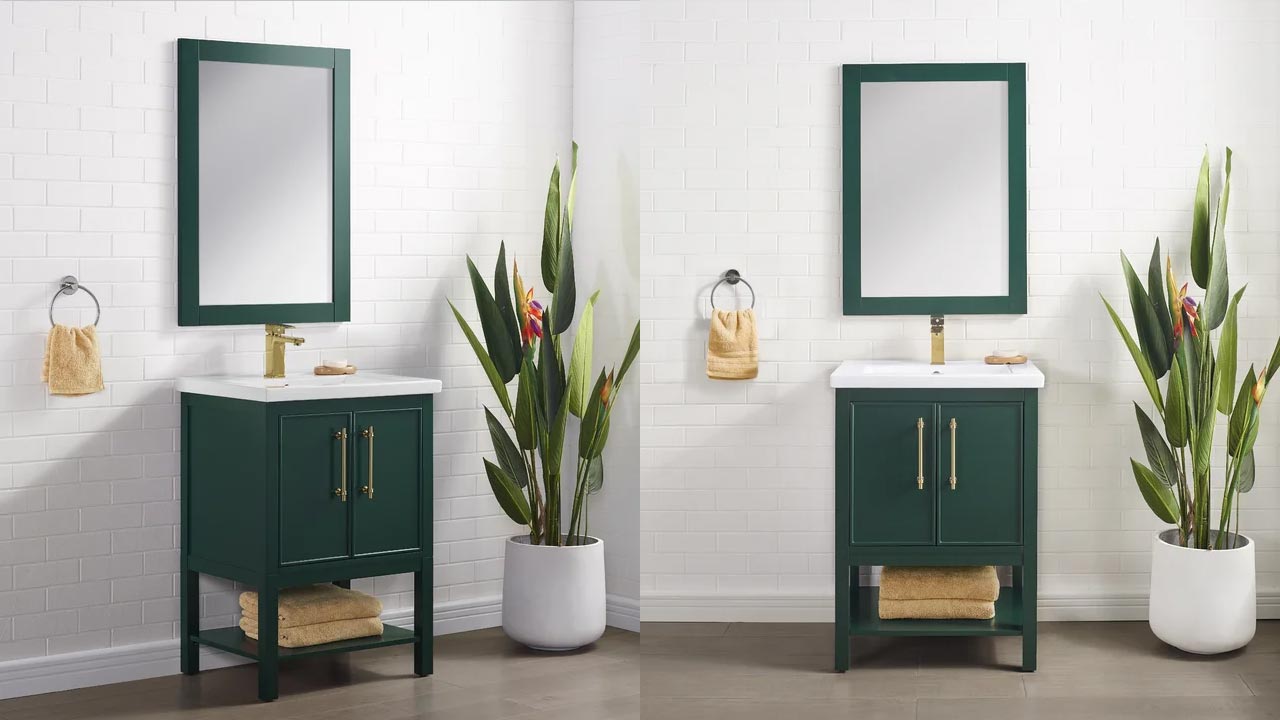 Source: wayfair.com, Sand & Stable™
Available in forest green, black, dark gray, navy blue, and white finishes, this coastal bathroom vanity offers a space for a single undermounted sink on its ceramic countertop. For the storage, it has a cabinet with metal handles attached to its two hinged doors. With four tapered legs, its elegant tone matches the preferences of users who want a modern bathroom for their dream home.
This vanity design, like farmhouse bathroom vanity ideas, offers an open shelving that is perfect for face cloths and towels. But unlike the latter, this only requires a fewer space in the room since it is designed to be a single unit.
Moreover, the countertop of this modern vanity can be area to mount a marble top or other pieces that use a stone material. Together with a mirror of a fair size, this completes a sophisticated portion of a vanity space.
Case 7: Floating Bathroom Vanity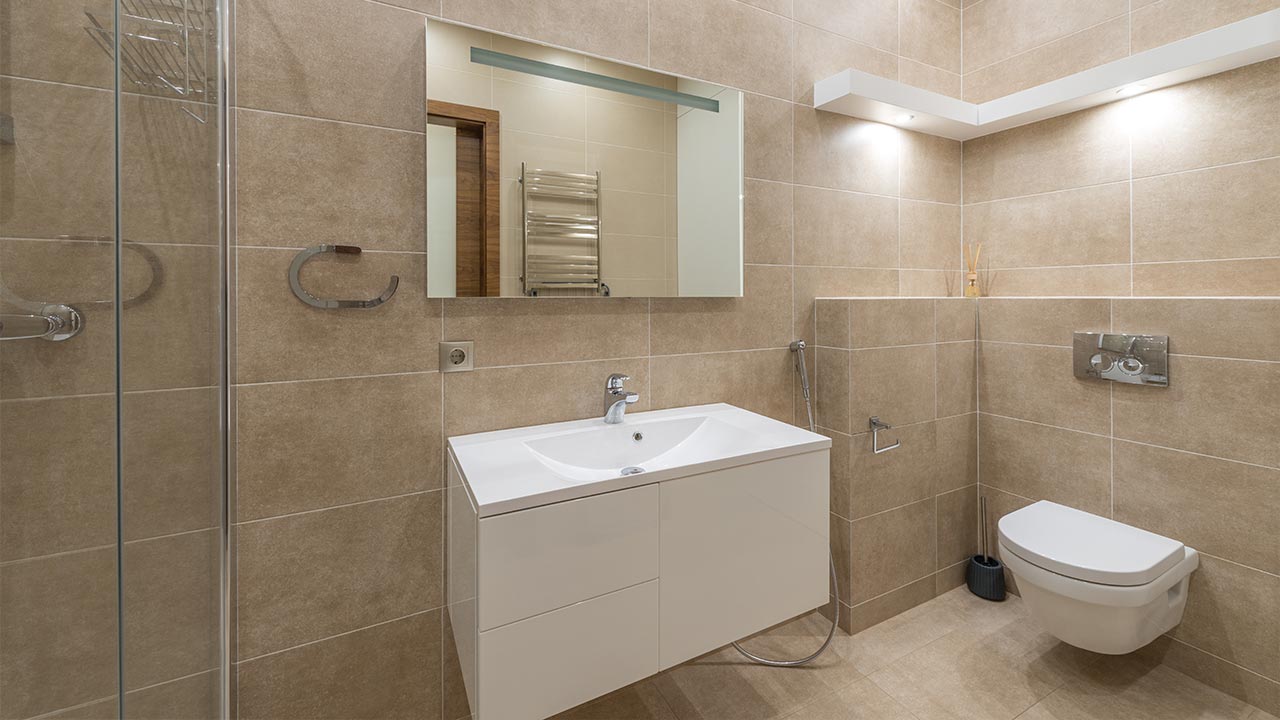 As long as modern bathroom vanity ideas are the subject, floating vanity comes first on most people's minds. It's because of a wide array of style concepts that one can create. Starting from its countertop, a ceramic or marble material can be used to embellish the top side of bathroom vanities like this.
Depending on the area of the bathroom where it will be installed, its countertop can be designed for a single or double vanity unit with either undermounted or vessel sinks. And for the drawers, a glossy or reclaimed wooden material can be used and mounted on the room's wall.
The style of this modern vanity addresses the spatial issue for its kind. Specifically, since it's levitated from the ground, users can use the remaining area of the floor to store other bathroom items like cleaning supplies and other toiletries.
Modern bathroom vanity ideas like this one serve as a bespoke vanity unit. Depending on the preferences of the customer, there are numerous variations that can be done to end up with this bathroom vanity with a sophisticated style.
Case 8: Wood Slab Bathroom Vanity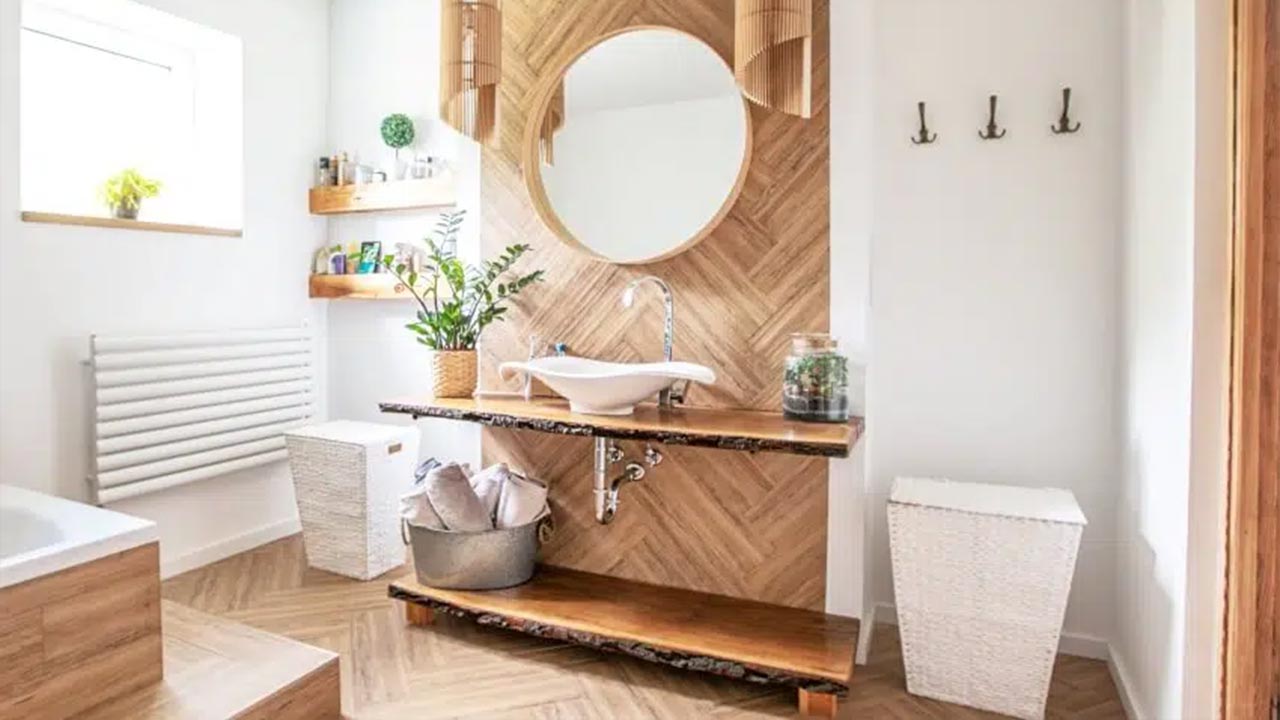 Source: designingidea.com
The style of this modern bathroom vanity takes wood countertops to the next level. Amenable as a single or double vanity unit, its surface area often comes with a rough texture that gives off a rustic look. This wall mounted unit, when paired with a vessel sink made from marble or porcelain, gives a contemporary appeal with a touch of nature.
Bathroom vanity tops are accentuated with its style. Given its spacious surface area, this vanity can make room for indoor ornaments like plants around the vessel sink.
Also, there are more spaces available for toiletries since it's installed on the walls like other modern vanities. Depending on how these will be positioned, users can still insert stylish crates as additional storage spaces for their belongings.
Case 9: Newton Bathroom Vanity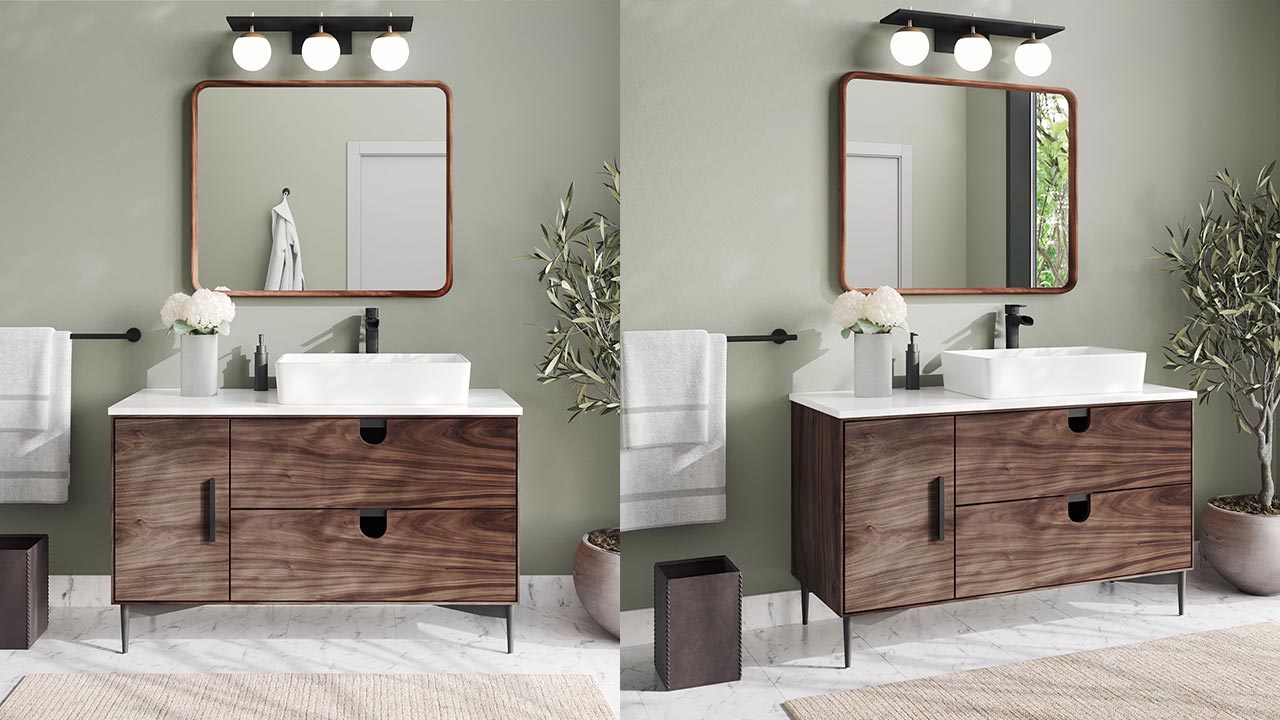 Source: houzz.com, MOD
This newton bathroom vanity has a walnut finish which is at par with any modern vanity that comes off with a sleek style. Its ceramic countertop makes enough surface area for a vessel sink and a few indoor plants on the side. This freestanding vanity unit with a mid-century look has a single door for its cabinet and has two spacious drawers for supplies.
The tapered legs of this furniture sets itself apart from other models of vanities. The common look for the legs of a vanity is chunky, which can diminish the aesthetic appeal of the entire piece. But this newton bathroom vanity takes on a slimmer form which makes its design more chic and minimalist.
Also, the unique style of this piece comes with its soft-closing drawers. Unlike other vanities, this provides ease to users since the holes at the center of each cabinet serves as the handles to open and close its storage.
Case 10: Louvered Bathroom Vanity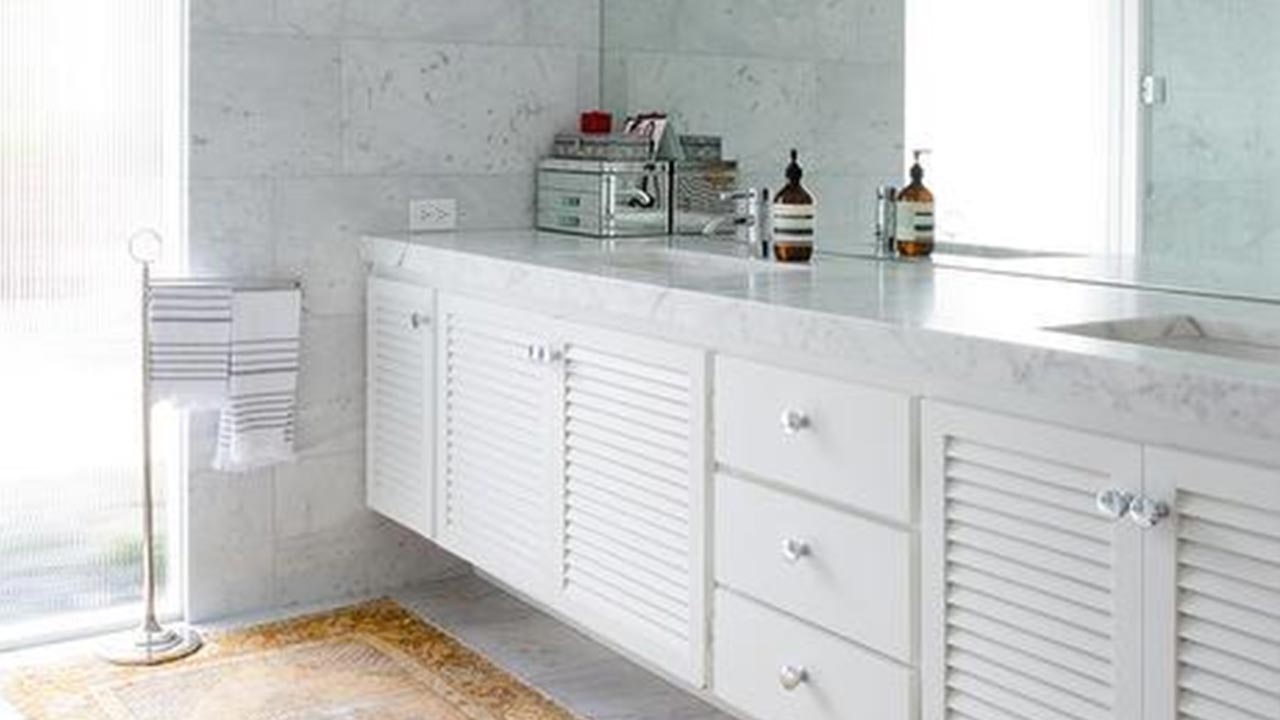 Source: decorpad.com, Veneer Designs
This louvered bathroom vanity is remarked by its clean lines embellished on its cabinet's doors. Available in black shutter and white finishes, this can be redesigned to be either a freestanding or floating vanity. When matched with a ceramic or marble countertop, this can appear as one of the sophisticated bathroom vanities.
Bathroom vanities like this piece specialize in the safety of the supplies that it contains. Unlike other designs that offer much space, its cabinets secure the items that it keeps while allowing a small amount of ventilation inside.
Final Thoughts
Bathroom vanities are one of the most important portions of the bathroom. This is why functionality comes front and center when choosing what units should be exported from manufacturers.
However, the design of bathroom vanities can ultimately make or break the deal. This is why as wholesalers and dealers of these products, you must be keen in choosing the ones that you will offer to their market.
It is not enough to choose a great color of the fixture, since you have to make sure that it conveniently uses the room's internal layout. The integration of its elements must be visually striking as well. Understanding these creative dynamics can help you choose the right pieces of furniture to outsource.
So take note of these design trends to make sure that you keep up with the latest updates in terms of bathroom vanities with a commanding fashion statement!