Glass shower doors are as important as the shower itself. Shower doors help to keep glass showers in an enclosed space preventing the spread of water around the bathroom. However, some glass shower doors are efficient at doing this than other shower doors.
These shower doors often have unique features that make them function better than other glass shower doors.
Irrespective, frameless shower doors and framed shower doors must prevent water spillage outside the bathroom. The same goes for thick tempered shower doors and thin tempered shower doors.
And as you'll expect, these unique features of glass shower doors make them have different cost to install.
As distributors, we must know the different features that affect glass shower door costs. Thankfully, in this article, we will discuss the cost the different factors that affect the cost of glass shower doors – and how much does it cost to install framed and un framed shower doors. Enjoy!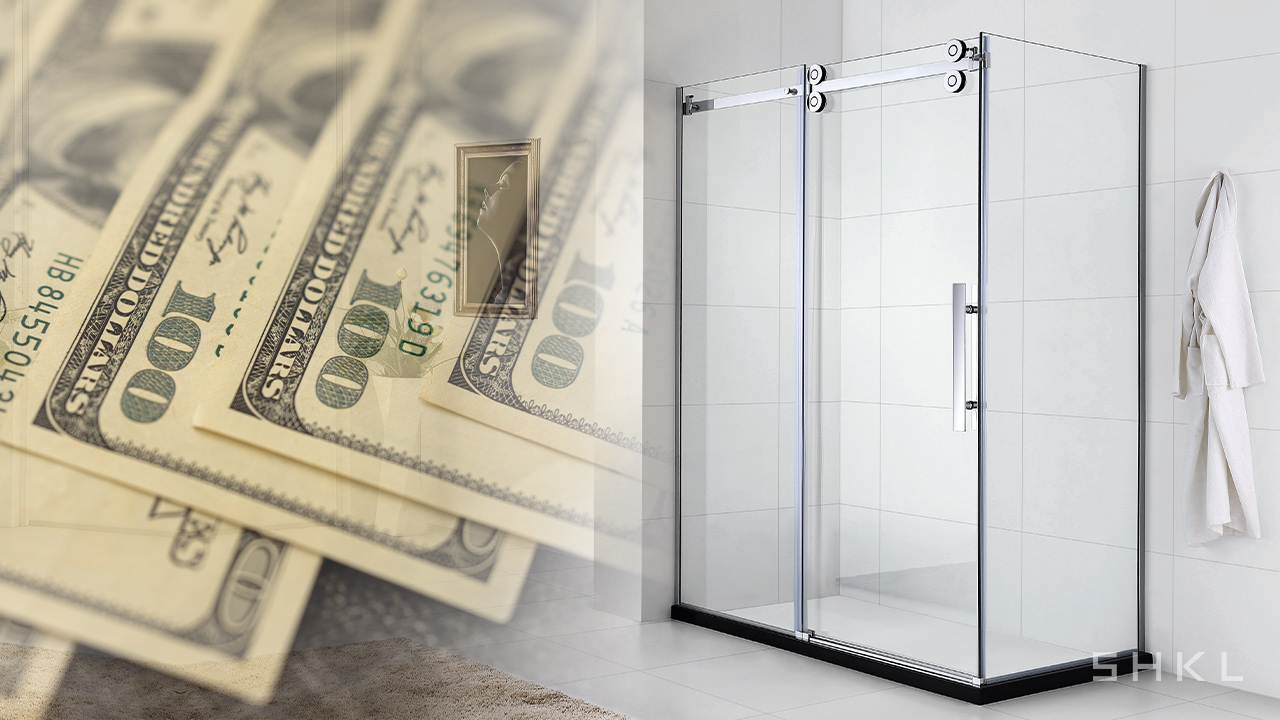 Shower Door Cost Factors Affecting List
In Regard To Glass
1. Glass Thickness
Glass thickness is important in its transparency and photogrammetric properties. And it is an important factor that affect shower door cost and glass shower doors cost.
There are different glass properties, as in thickness, and each has unique properties. As you'll expect, the thicker the shower glass, the more expensive; likewise, the thinner the glass, the less expensive.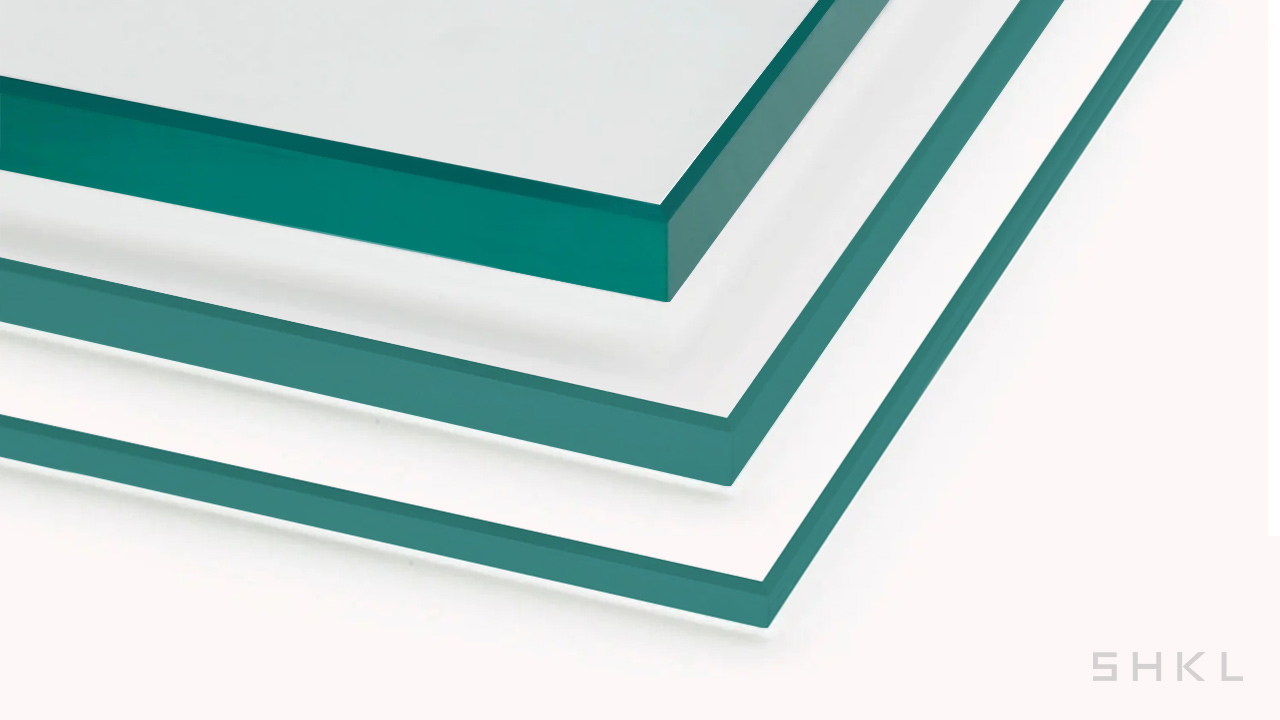 6mm: thick tempered glass with this thickness are often used for table tops, and shower doors, and they often come with a protective covering.
8mm: they are used in for table tops and showers doors too but are a type of thicker glass than 6mm.
10mm: this is the thickest among the listed three. It is a thicker glass than 8mm, safer and provides privacy.
2. Sheet Glass Of Shower Doors
Impurities reduce the quality of shower glass doors and make them fragile. Impurities will cause a shower glass surface to break if little pressure is applied.
Sheet shower doors are built to withstand pressure generally. And a good raw glass with low impurities, can also further reduce the self-explosion rate.
As you'll expect, you will spend more cost for sheet glass which with low impurities, this is also necessary.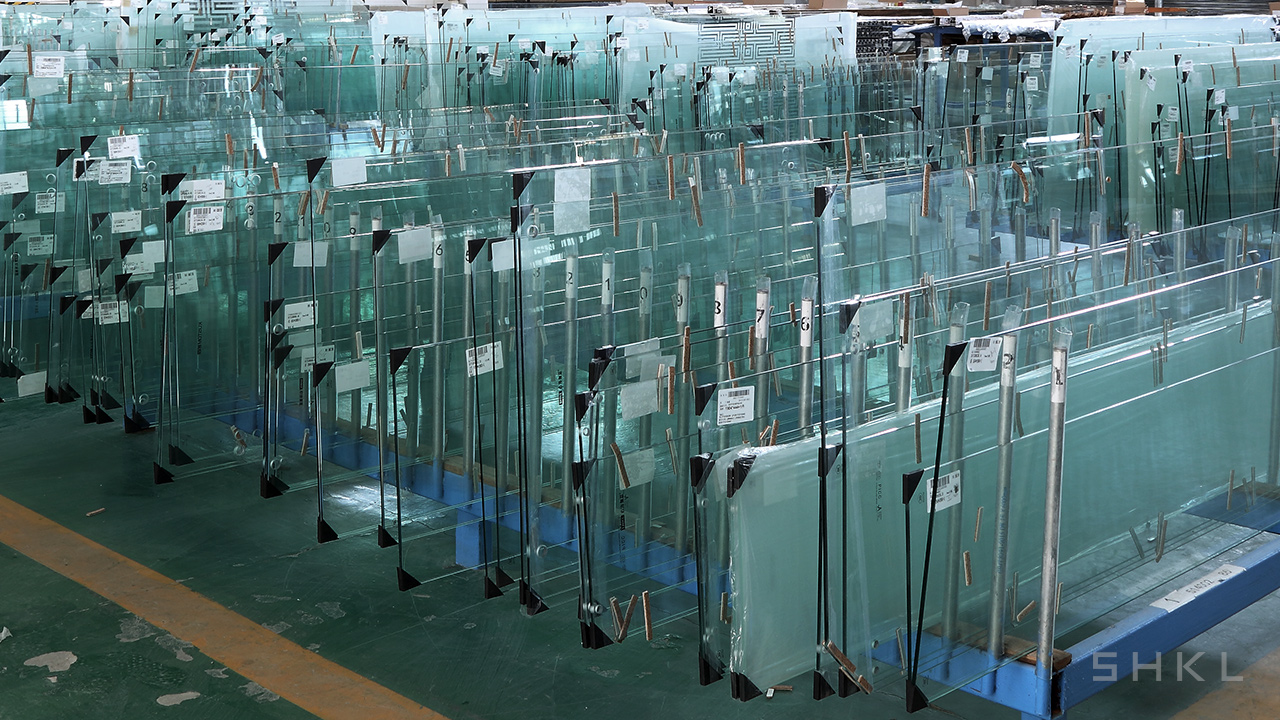 3. The Color Of Glass
Colored shower doors are opposites of clear glass – they are impregnated with minerals or pigments that act impurities. For instance, dark brown glasses are impregnated with iron pigments that mix with the sand and smoke during burning. And this is similar with other colored shower glasses.
The different colors of shower doors can affect shower door cost. Here are the different colors of shower doors and their shower door prices:
Clear Shower Glass
A clear glass shower door is often like raw glass glass shower doors, in that they do not contain impurities or pigment. A clear glass shower door is expensive but not as expensive as pigmented shower doors because coloured doors need more processing than clear doors. their ability to withstand high pressure.
Grey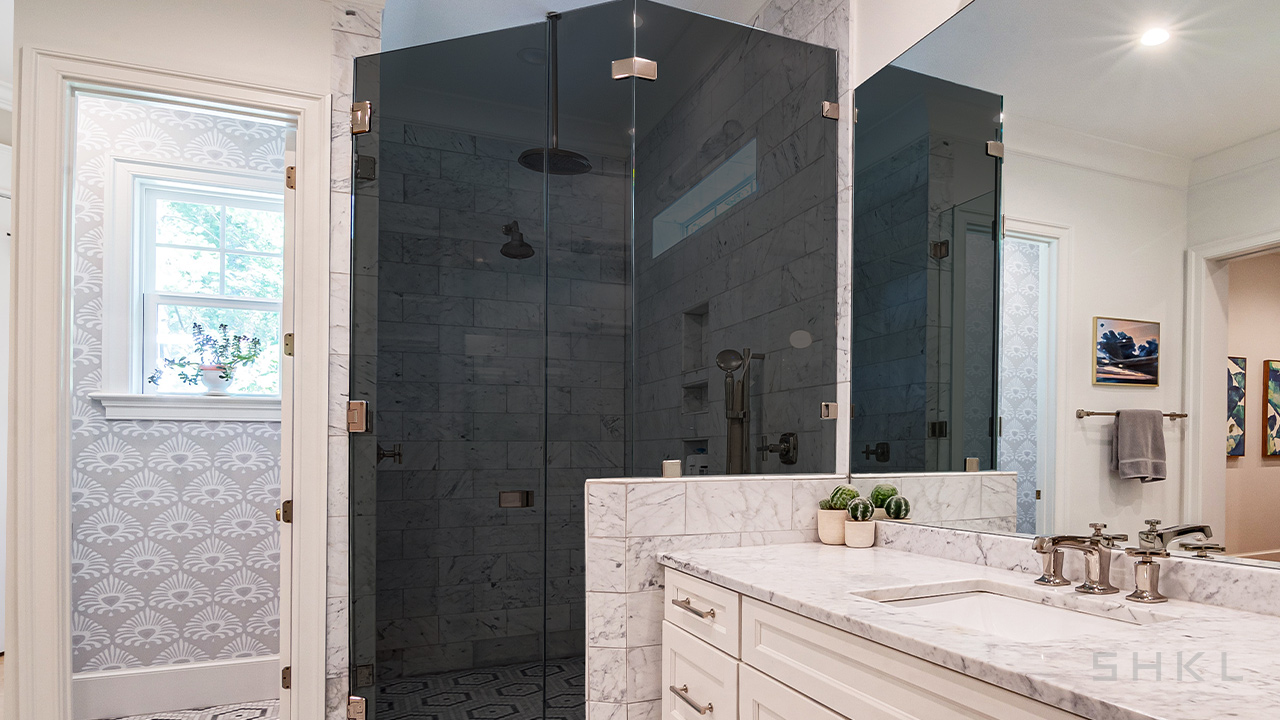 Gray glasses are made from the pigmentation of glass with gray dies. Pigmentations make shower door prices higher than clear shower glass. Therefore, you'll be spending more if you want to install a grey glass shower door.
Dark Brown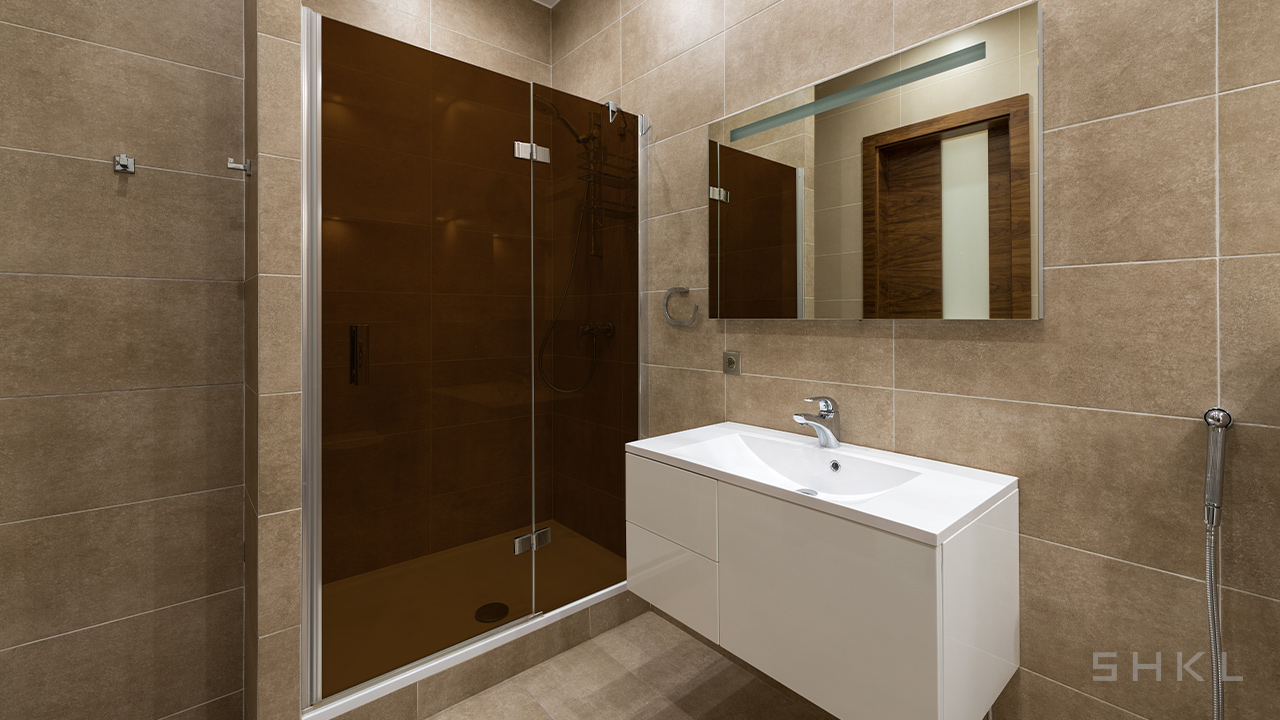 Dark brown glass shower door are due to iron pigments impregnated into glass surfaces together with sand and smoke during burning. They provide a unique appearance in the shower glass enclosure, and charge more in terms of cost of purchase.
Blue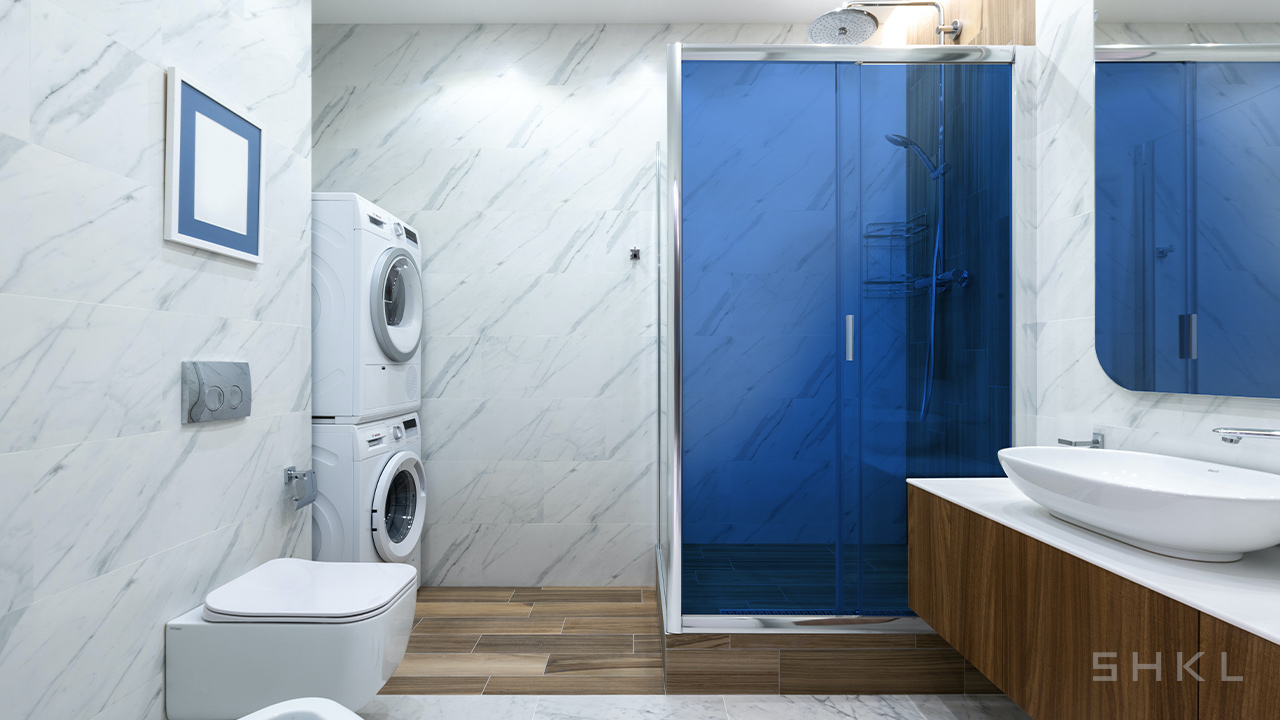 Blue shower glasses are another glass type produced due to cobalt oxide impregnated into glass surfaces.
Other
Black: black surfaces are produced from a mixture of cobalt, manganese and iron.
Ruby red: Ruby red glasses are produced from a gold chloride pigments
White glasses: White glasses are produced from antimony oxides.
Yellow glasses: yellow glasses are produced from a mix of lead with antimony.
4. Processing Of Tempered Glass
Tempering process on glass shower door is the process of chemically treating glass to enhance its strength and durability. The process can be done thermally too; all of the treatments is to enhance it for its better safety.
Although the process of tempering a glass shower door is to increase its safety strength, it still has a spontaneous explosion probability of 3%.
Clear: Clear glass is the same as sheet glass, and they are processed glass produced in plane forms directly from the furnace. And it is produced after a tempering process.

Acid Etched Glass: Acid etched process is a glass treatment where acid is used to treat a clear glass shower door to produce a smooth surface. An acid etched frameless glass shower door or unframed glass shower is often used for the interior and are highly decorative for a glass shower enclosure. Also, aid etched glass are similar to frosted glass in that they are both non-transparent.
Frosted Glass: frosted glass is produced through acid etching or sand blasting of clear glass. The process produces a pitted side one the frosted glass, and a translucent side on the frosted glass. Frosted glass shower doors are often used in bathrooms because they offer privacy.

Silk Screen Glass: They are produced via the printing of a layer of ceramic link on their surfaces. After production, silk screen glass are scratch proof, possess anti-glaring effect, solar sharing and durable.

Filmed Glass: Filmed glasses are glasses covered with a protective film. After the film treatment, it will reduce the damage caused by glass spontaneous explosion.

Easy-Clean Glass: Easy-Clean Glass are produced via the application of liquid chemical on glass surface that makes it cleaner and easy to clean. easy to clean glasses make glass shower enclosures neat because they do not store dirt at all.

Wired Glass: Wired glasses are produced via the embedment of a wire mesh in glass surfaces to generate a pattern look for the glass.

Coated Glass: Coated glasses are clear glasses treated with metal oxides to improve on its characteristics like scratch resistance, low maintenance and corrosion resistance

Laminated Glass: Laminated processing is currently the best solution to the problem of spontaneous glass explosion. it rewuires the joining of two glass panels together by an elastic or tear-resistant film. And SHKL (us) is the only one company in the industry to independently develop and produce laminated glass shower door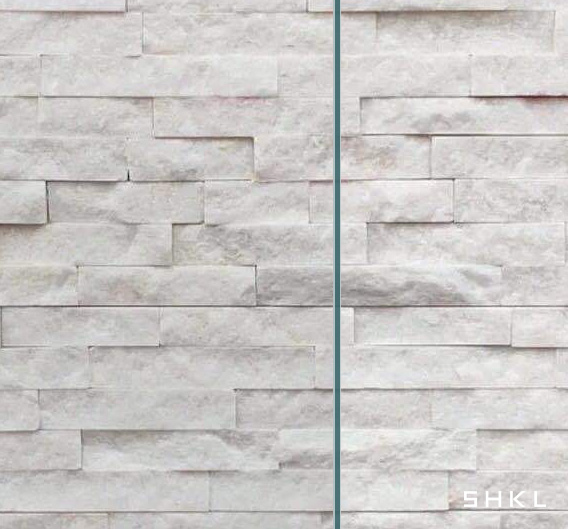 Clear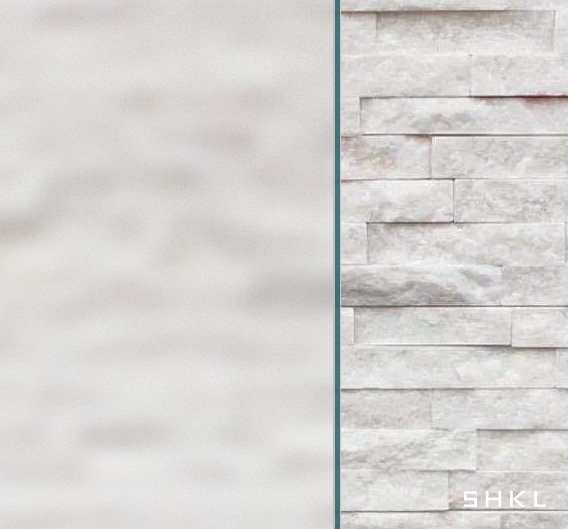 Acid Etched Glass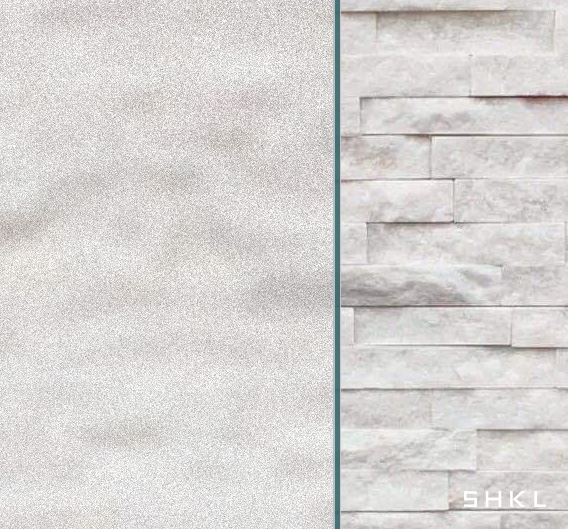 Frosted Glass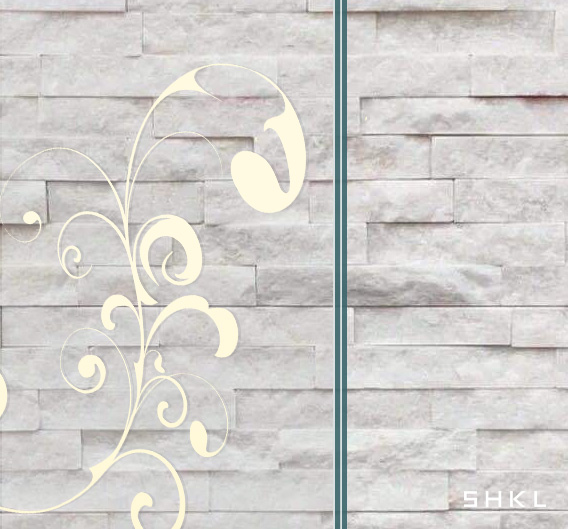 Silk Screen Glass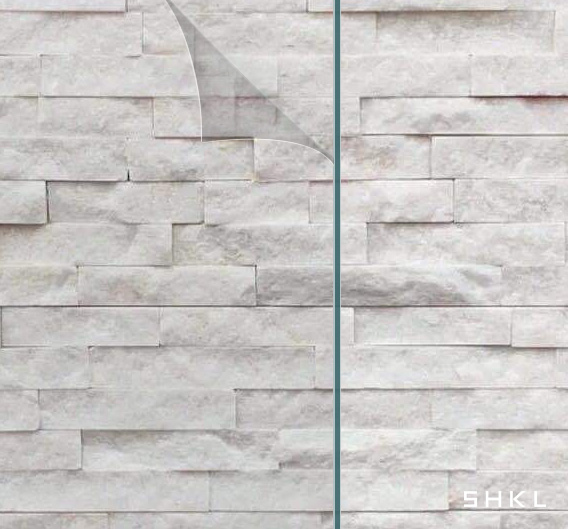 Filmed Glass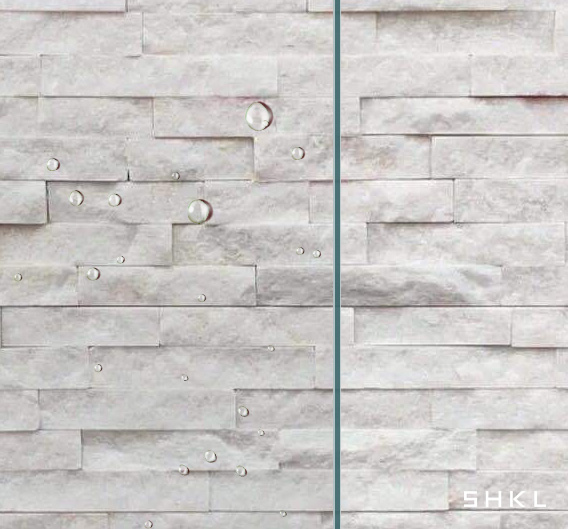 Easy-Clean Glass
Wired Glass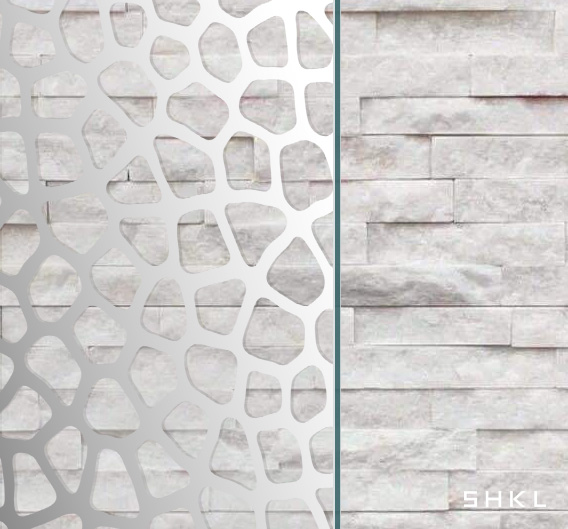 Coated Glass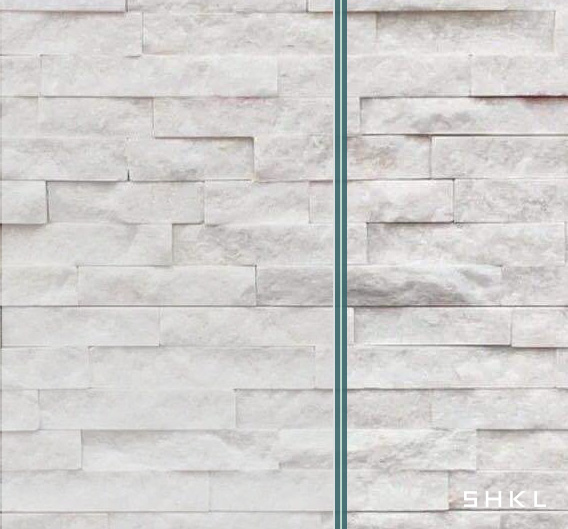 Laminated Glass
In Regard To Profile
The choice of material for shower doors comes with its own set of pros and cons. For example, in terms of overall durability, glass doors rank at par with aluminium but are considerably more expensive. On average, buyers will pay around $1,000 for a set of solid glass shower doors.
On the other hand, stainless steel glass doors, on average, cost over $2,000. It is also to be noted that because stainless steel is much more resistant to corrosion than aluminium models, other factors may play a more significant role in determining cost, such as door size and type (opening vs sliding).
However, no matter what you choose when it comes to materials, do not forget your local building codes, which might require you to get additional permits and approvals before installation can begin.
If they apply to you, expect an extra $500-$1000 fee on top of whatever you pay for shower doors. Another factor affecting price is how long it takes installers to complete their work.
In some cases where frames have been pre-installed by professionals and all that remains is fitting new glass doors – costs per door could be less than $100.
However, if walls need to be cut out from inside and new frames need to be installed, expect costs per door well into four figures depending on job difficulty. Also, consider any repair or renovation work needed after old frames have been removed from walls if applicable.
5. Material Of Profile
Aluminum Profile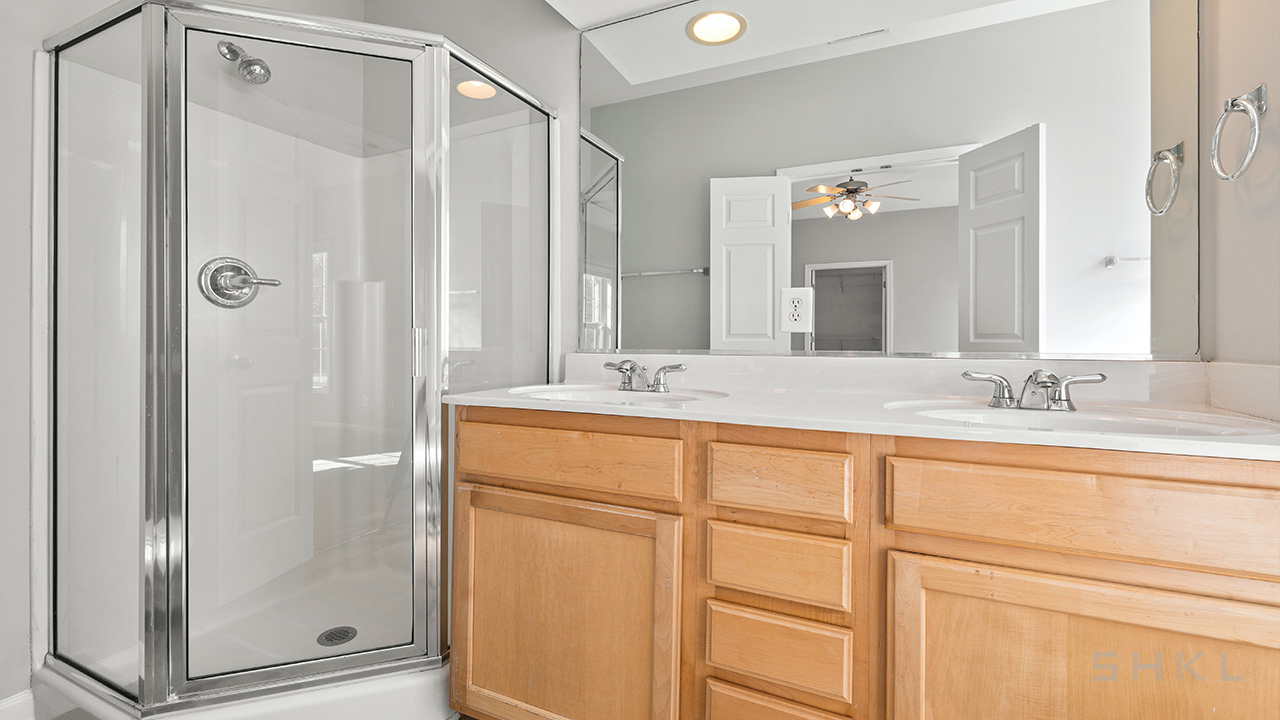 Aluminium is fitted to the edges of framed shower doors to slow down corrosion on the door. They also help to make the shower door glass lightweight, easy to handle and give it shape and is the case with framed shower door.
Aluminium profile materials are widely used in building materials, because they have good Moldability, (rich optionals for shaped) and rich optionals for surface finish processing. In genereal, aluminium profile price is cheap and good choice for glass shower enclosures product.
Stainless Steel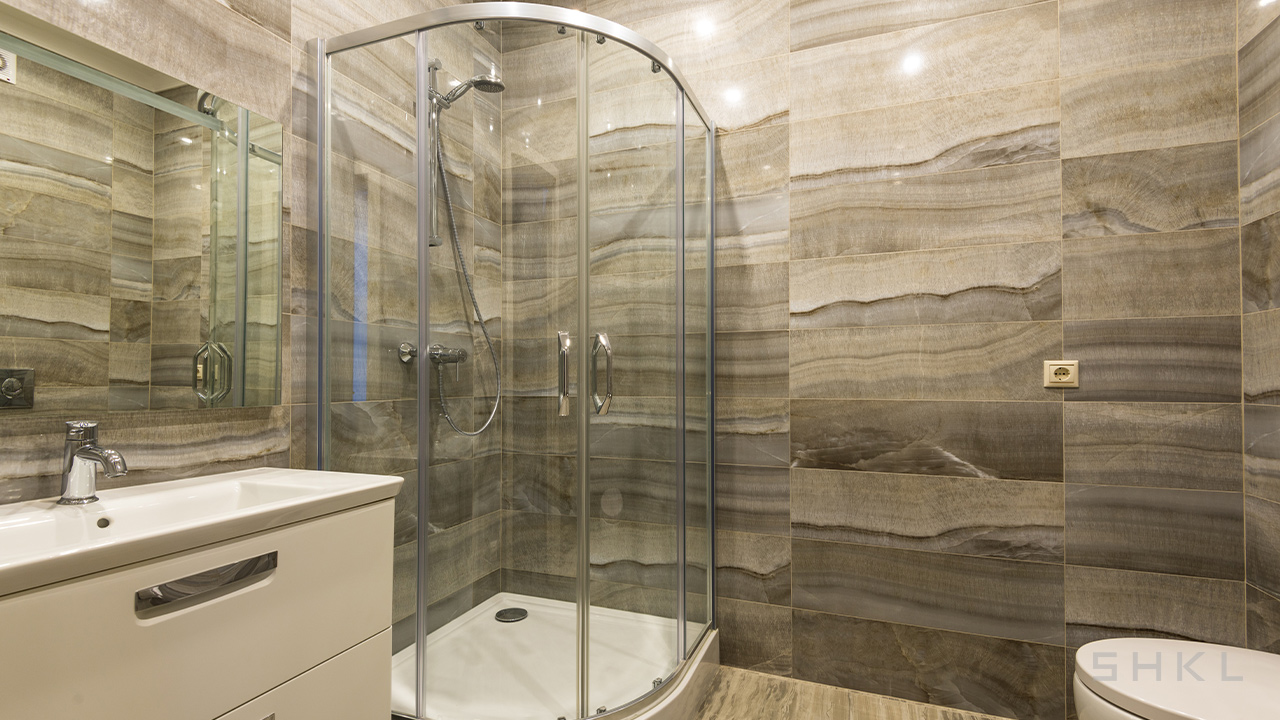 Stainless steel are more expensive than aluminium type of glass profile because they're more resistant to corrosion. so, a stainless shower door installation will cost more than an aluminium type.
Copper
Copper is an extremely stable metal, compared to the above two metals. Its biggest advantage is the high anti-corrosion performance, long life and easy maintenance. However, the price is expensive and usually used in high-end shower rooms.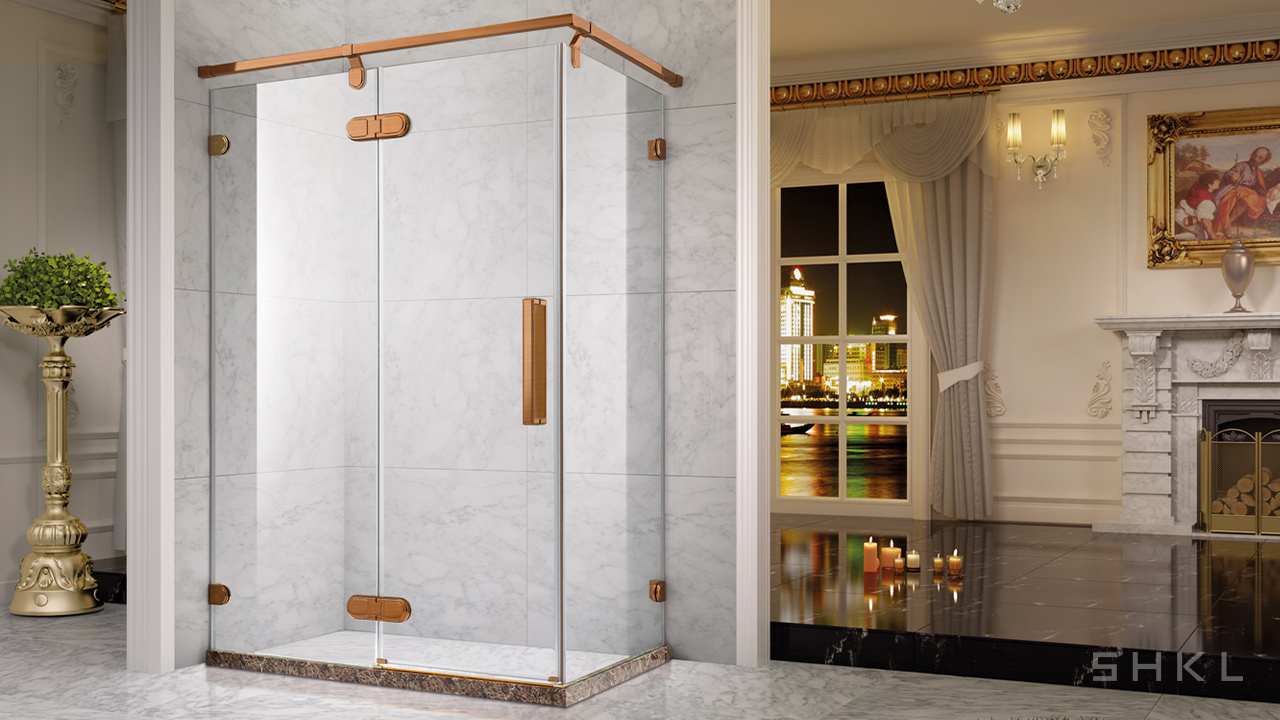 Here is an overview of ranking of each profile materials:
Price rank: copper>stainless steel>aluminum.
Performance (durability) rank: copper>stainless steel>aluminum.
Cost performance rank: aluminum>stainless steel>copper
Conclusion: if you have enough budget, stainless steel is your first choice, or please alumimnum. If you pursue the best quality products please go with copper.
6. Thickness Of Profile, Structure, ETC.
Generally, thicker profils are sturdier and more expensive than thin doors. If you plan on installing your shower door, be sure to pick one with a shallow profile for easy installation and lowered cost to install! This makes it difficult to install anything else in your bathroom.
7. Finish Of Profile (Color)
Chrome
Chromo profiling allows for the controlling of light rays that pass through glasses. Chrome glasses can become dark under much light and clear up in the absence of light.
Sand finish
Sand Finish is often done via the processing of sand blasting - a process that cleans glass surfaces by forcing solid particles through it. in an finishing, a surface of the glass is transparent and the other isn't not.
But generally, sand finish is to clean the glass surface and remove any rust or oxidation residue.
Brush finish
Brush finish is often done to eliminate loose glass particles on the glass that will distort optical properties.
Hairline finish
The hairline finish is a type of finishing on shower doors that present the glasses as though they are fine long hair.
Electroplated black
Electroplated black is another finishing that mask surface dents on glass surfaces. They are done to reduce friction and increase glass resistance to corrosion.
Matt black
Matt black finishing on glasses are done to prevent the amount of light that comes into the shower. And they add to the designs of the shower enclosure.
Gold
Golds add to the beauty of your shower door. They are very expensive and will cost more if you want to add them to your glass doors.
Rose gold
Rose gold add beauty to the shower door just like Gold itself. However, it is less than Gold itself.
8. Roller
Rollers generally aid the sliding movement of glass door and are used in sliding doors in general. There are two types of sliding doors rollers and each has wspecific uses. Likewise, their costs will differ.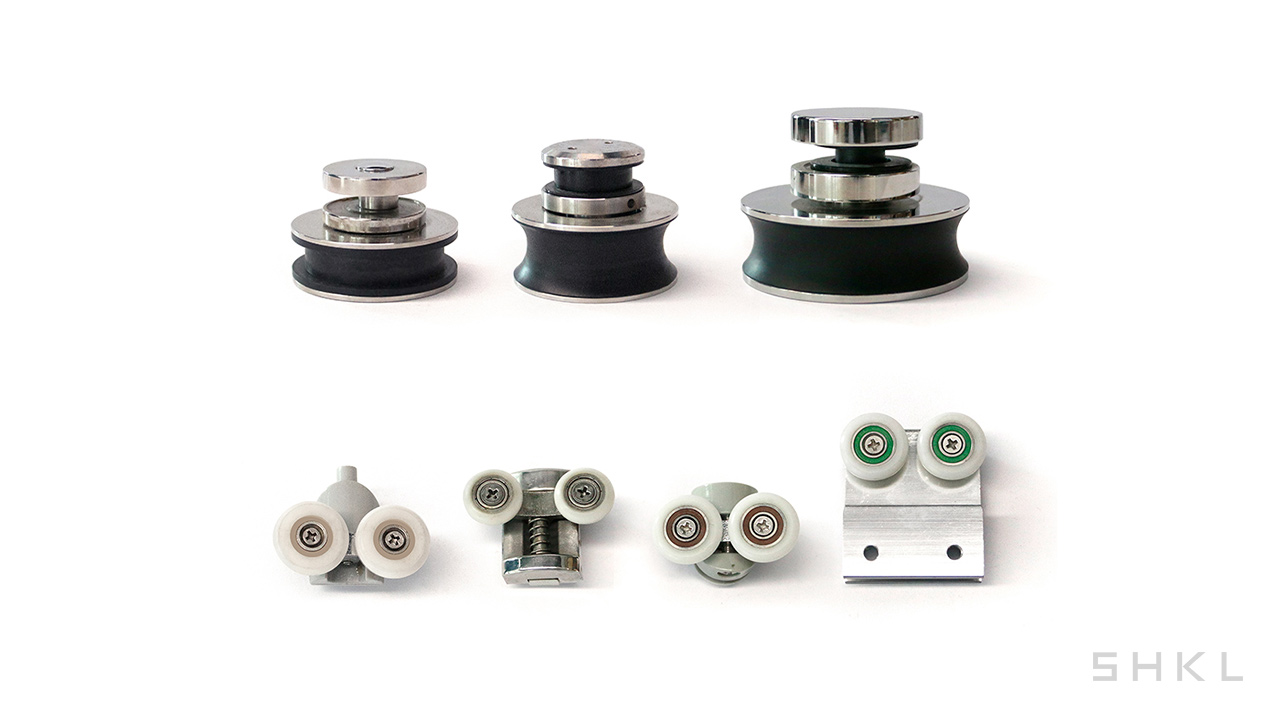 Big Rollers
Big rollers are used for wider and bigger glasses. A big sliding door will require big rollers. And as you'll expect, big rollers are more expensive than small rollers. But this is not always the case as sometimes, small rollers ca be expensive depending on the design.
Small Rollers
9. Hardware Parts
The hardware parts are important for study becuase they affect how much it would cost to install a shower door and how much shower door installers will charge you for shower door replacement cost.
10. Adhesive Strip, Magnetic Stripe
Strips generally are placed on the edges of glass shower doors to prevent over spill of water outside the shower area. Typically, strips trap water within the shower area and prevent growth of bacteria outside the bathroom.
There are two major types of strips: adhesive and magnetic. Each type differs in how much it can trap water. And they both have different prices.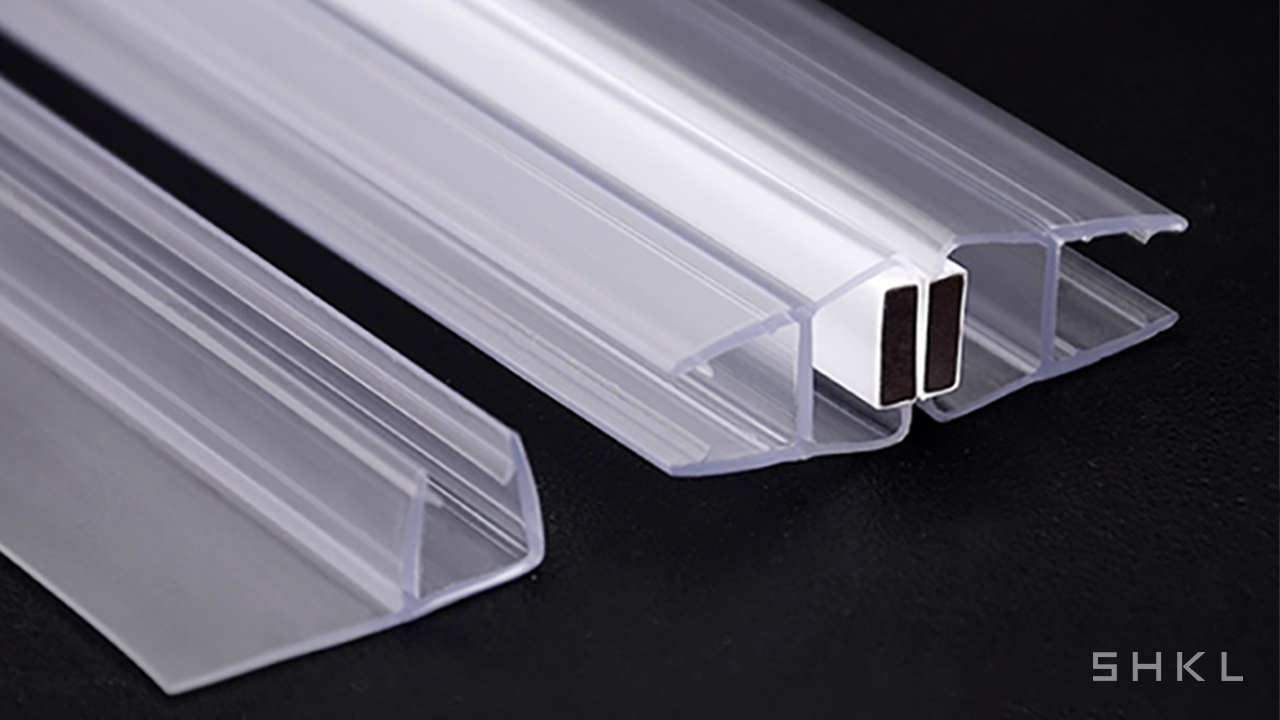 Adhesive Strips
Adhesive strips can be acrylic, adhesive, or any other. However, the acrylic very hi-ond adhesive tape is the most expensive. Then the double side adhesive tapes come next.
Magnetic Strips
Several shower doors come with a magnetic strip. This means you can easily store them open against a wall in your bathroom when not in use, even for a frameless door, without requiring any door frame for mounting. However, magnetic strips are only available on tempered glass doors, which may add to its overall cost.
If you're looking for a budget-friendly option, consider choosing a non-magnetic model. However, keep in mind that non-magnetic models will require more effort on your part to keep them stored open.
11. Waterstop Stone Bar
Waterstop is a channel specifically designed to keep water away from where it's not supposed to be. Prevent wet floors and potential flooding of your shower by installing a water stop system, which will cost an average of $10-25 per linear foot.
The price can vary depending on the type of stone you have installed and whether or not you plan to install tile behind it (you can usually get tiles with mastic adhesive already applied). It will also cost more if you live in a cold climate because there's no guarantee that standard expansion joints will work under extreme conditions. You might want to hire someone for help if your shower is unusually large or complex.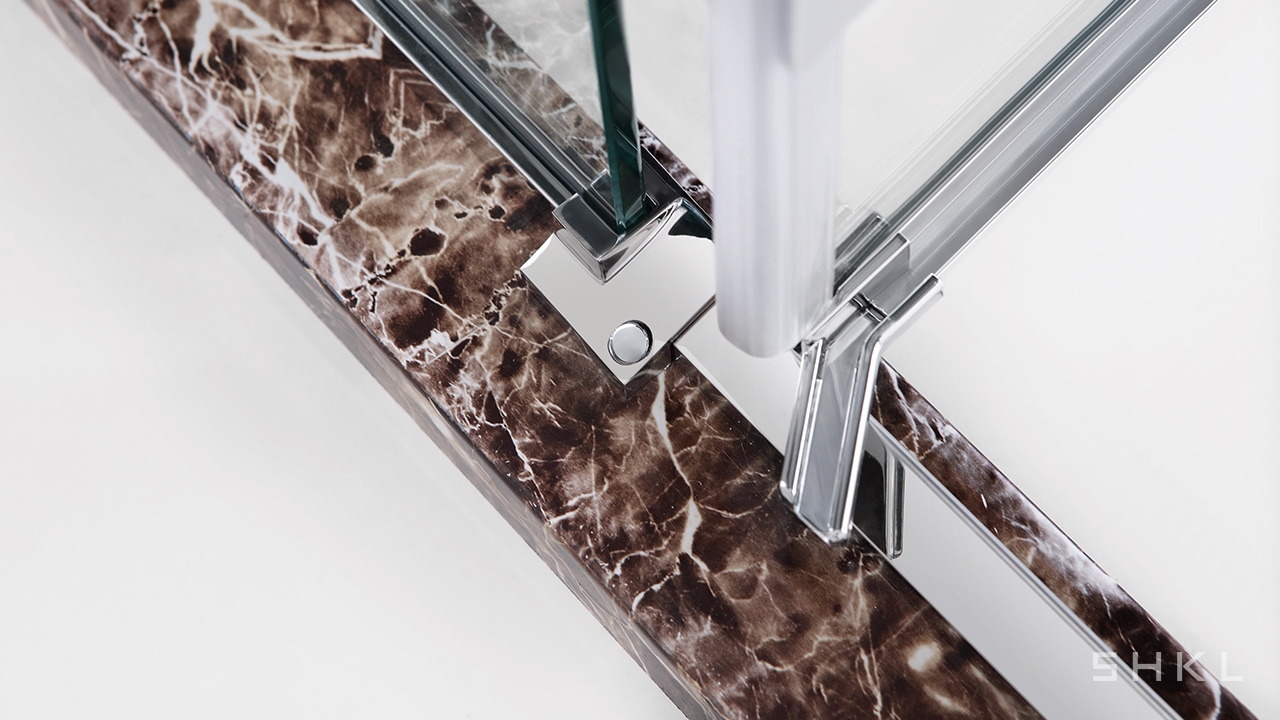 12. Accessories
Add Bracket: Brackets are shower glass door accessories and they are used to fit glass doors to their names. There are different types of brackets: SS type square brackets and F type glass fitting brackets.

However, the F type bracket comes with high-end features and it is more expensive. So, you'll be spending more if you'll be using this type of bracket.

Add Shower Tray: Shower Trays are another accessories that come with showers and can affect the cost of shower door installation. Shower trays are kept at the base of the shower and they help to trap water in the shower enclosure.

There are different shapes and sizes of shower trays; likewise, their prices will differ too. So, depending on the type of shower tray, the cost of shower door installation can be affected.
13. Packaging
Shower doors are often transported over long distances. even if they are not, over short distances, you must tranasport a newly purchased shower door.
however, it is important that your shower door is transported efficiently to reduce the amages. and as you will expect, larger mirrors will need larger packgagin; likewise, snaller mirros awill need smaller packaging. clearly, the bigger packaging is more expensive than smaller packaging.
We must also mention that the consequences of good or bad packaging will be made to the product.Of course, good packaging will reduce the risk of damage to the glass in the process of transportation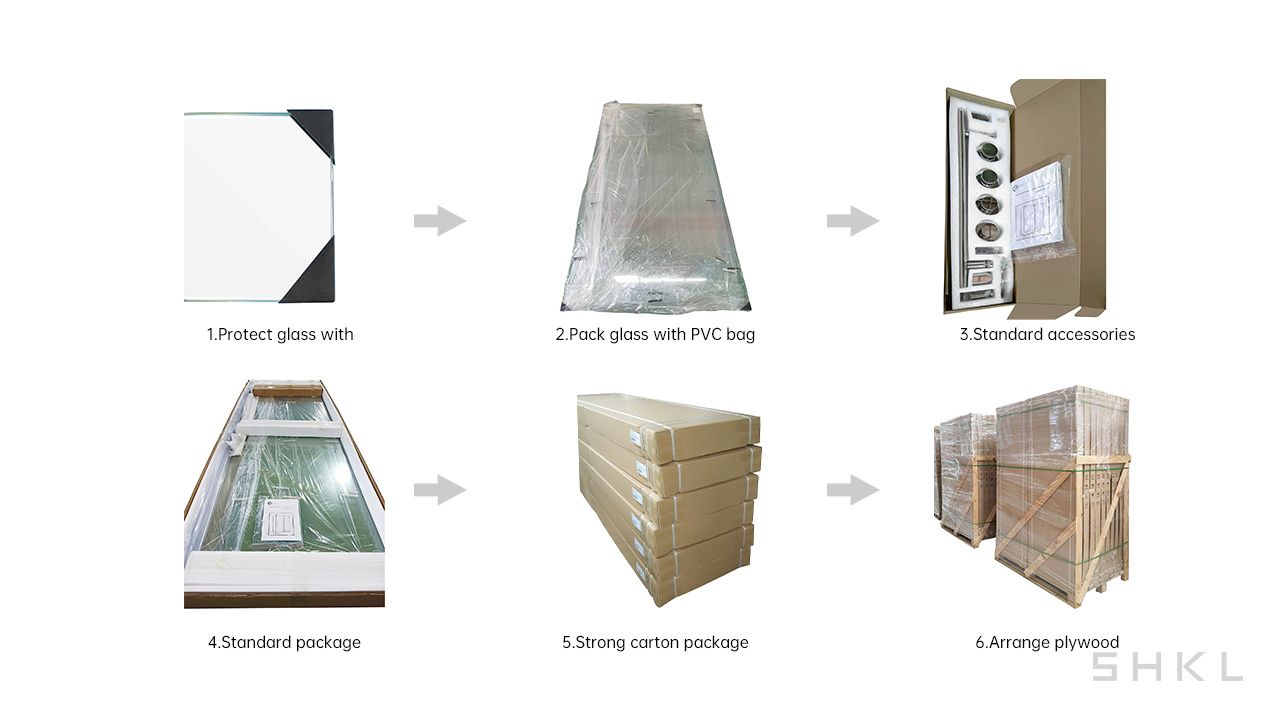 14. Quantity Of Orders
For most people, a shower door is not something you change every day; if you remodel your bathroom, however, your order could be larger. With larger orders comes price breaks; generally speaking, you can expect a bulk discount at around 40 shower doors per order.
If your size is below 40 shower doors but above 10 (say 20 or 30), look for some other incentive to make up for having a smaller quantity on order—such as a quicker turnaround time or better product guarantee.
Consider ordering from local glass shops instead of big-box stores in very small quantities. A quick Google search will bring up several local businesses that can help with small-quantity orders.
Conclusion
Glass shower door are a great alternative to traditional shower doors and they are becoming more popular as the cost of glass shower door has come down. A standard shower door may have aluminium, copper or stainless steel profiles.
But the old shower door used to be made of iron and other materials. As you'll expect, if you want to install a new shower door or glass walls, it will increase the shower door cost.
Whether a frameless shower door, semi frameless shower doors, framed shower door or curved glass, the cost will vary according to severeal component.
We have helped you break down factors that affect the cost of shower doors incase you want to install a custom shower door.