As a core configuration of the bathroom vanity, LED bathroom mirror have many practical functions.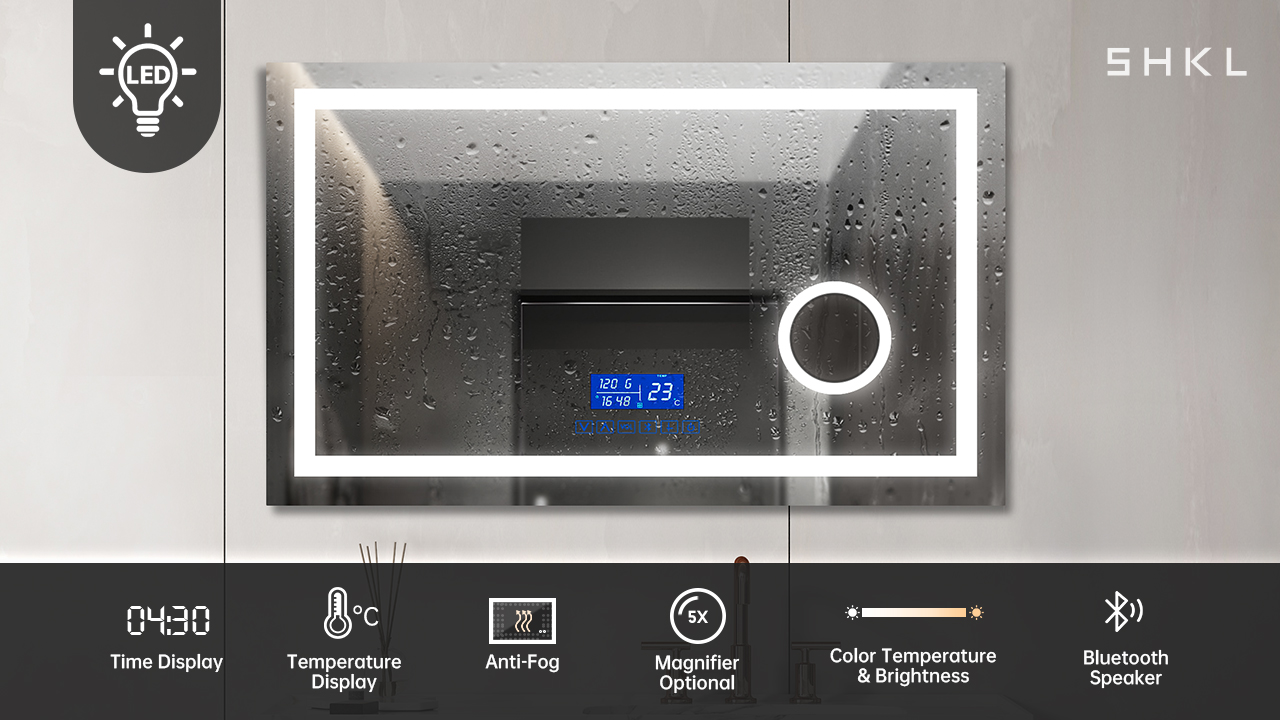 1. Lighting function
Vanity mirror with lights is mainly functional, taking lighting function of the mirrors to further increase the lighting in the bathroom.
2. Display for time and temperature functions
The time and temperature can be showed on the LED bathroom mirrors.
3. Defogging function
The LED Mirror can be equipped with a heating film on the back, you can turn on the heating button when the mirror surface is foggy, and then the water vapor will evaporate naturally, so that your mirror will always keep cleaning.
4. Bathroom magnifying mirror
You can add a magnifier according to your requirements, which is good to help you making up.
5. Dimming function
The brightness of the led light can be adjusted to the most suitable value according to your own needs, satisfying you with different brightness needs.
6. CCT adjusting function
Different colors temperature can be adjusted, creating a comfortable bathroom atmosphere according to your own needs.
7. Bluetooth bathroom mirror
The Bluetooth system has complete functions, with time display, date display, temperature display, light control, anti-fog and other functions, and it can also play music through Bluetooth connected mobile phones. When you wash in the bathroom, you can play your favorite songs, and you can see the outdoor temperature of the day, which is convenient for you to choose the clothes of the day, etc. It is very humane and warm, improves your quality of life at the same time.