Bathroom furniture improves the overall appeal of any home's shower room. With an adequate number of bathroom cabinets and vanities installed around the area, you can enjoy taking a bath while feeling the comfort a well-ornamented space provides.
Also, these bathroom products come in handy since their functionality allows different supplies to be placed within such a compact section of a house.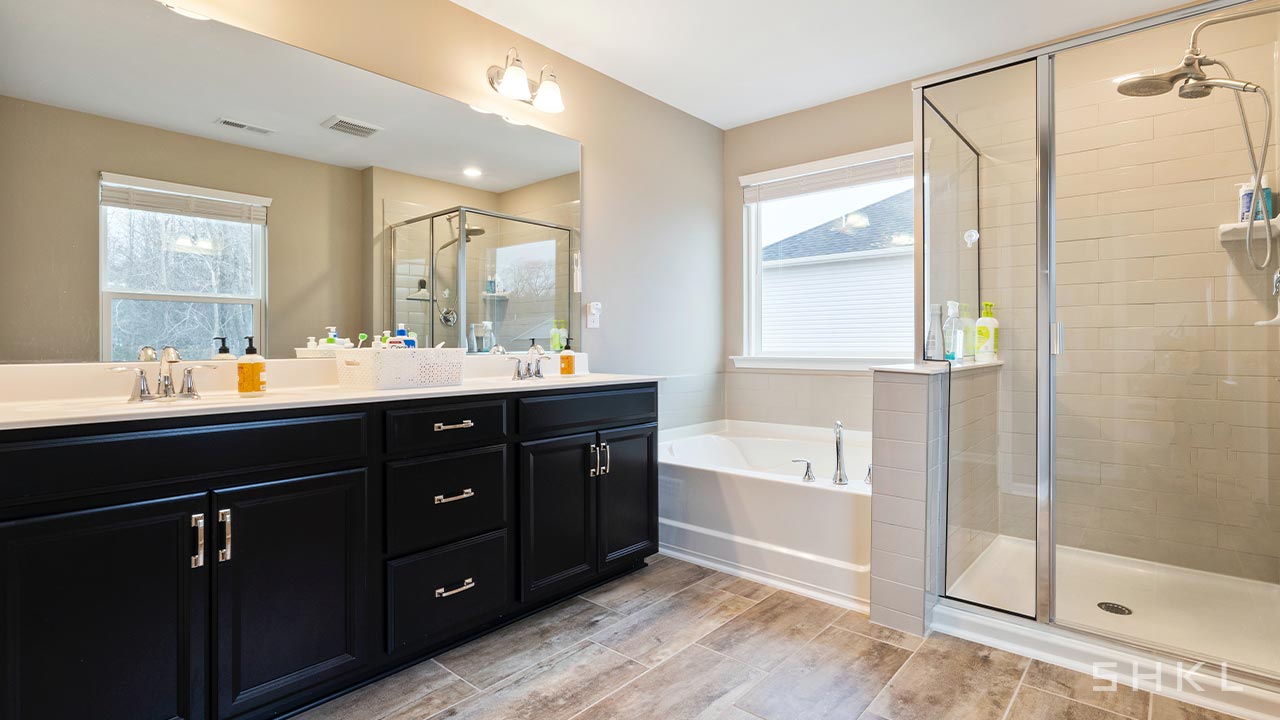 I. Find Bathroom Vanity Suppliers
II. Settle Initial Payment of Import Items
IV. Arrange Documents to Clear Customs
V. Retrieve the Imported Goods
VI. Process the Sale Transaction
Suppose you are wondering how you can avail of luxurious pieces of bathroom furniture at affordable prices in bulk. In that case, you may consider delving deeper into importing the same from a bathroom vanity supplier.
If you think the local market around your area is too saturated to provide for your needs, then you may opt to look for ceramic sanitary ware from abroad.
This tutorial can help you in undertaking a successful import process from start to finish. By taking note of the important details, you can ensure that you can procure quality sanitary ware from a bathroom vanity manufacturer and prepare it for sales transactions with your customers.
The first thing you have to do is choose a bathroom vanity business from which you will get the products. This is a crucial step because if you fail to select the right partner for you, you can find yourself in troublesome situations in the long run.
You have to determine the business nature of your preferred supplier of bathroom products and where you can find the most qualified one. This comes along with the choice of places where you can start your search--countries like China are a good start since they are known to be the hub of manufacturers of various products at low cost.
Determine the Nature of Bathroom Vanity Suppliers
Trading Companies

Trading companies specializing in bathroom vanity and the like do not produce the items within their own vicinity, and they only store the supplies they have brought from their primary supplier.

You may consider a trading company as your supplier of bathroom vanities and other sanitary ware such as faucets and cabinets if you want to make sure that you can always outsource finished outputs that are ready to be delivered. All you have to worry about is the lead time on the shipment itself, but the thing is that you can anticipate the arrival of products that are ready for sale. Take note that in terms of prices, they quote higher than factories since they are an agency that connects manufacturers and buyers.

Factories

You can also transact directly with manufacturers of bathroom cabinets, sanitary ware, and bathroom vanity. This is a good choice since you can choose your preferred raw materials, such as solid wood, granite, marble, and every product line offered by the business.

You can also estimate a company's labor costs, production process, quality standards, production capacity, and quality requirements that equitably affect the resulting price of their products. In a nutshell, you have the authority over the actual situation if you choose a factory as your supplier.

Most Chinese suppliers from Guangdong Province contracted by any super importer around the world are the factories that produce the commodities themselves.
Find Your Desired Bathroom Vanity Suppliers
Wholesale Marketplaces

You can search for your desired supplier of bathroom vanity through wholesale marketplaces around you. Most trading companies accommodate customers in the open markets to generate leads for their business conduct. Factories also set up outlets where people can buy products made by these manufacturers firsthand.

This is among the hassle-free ways on how you can spot your preferred supplier of sanitary ware, such as bathroom cabinets and faucets since all you have to do is to roam around the area and be keen enough on all the stalls that you pass by.

Trade Shows

If you have the luxury of time, you can also attend trade shows worldwide that feature sanitary ware, bathroom vanity, and the like. Then, depending on your availability, you can travel to the nearest venue where these exhibitions are held.

By doing so, you can witness the finished outputs of manufacturers and companies in the form of bathroom vanities and similar products that are made from raw materials such as solid wood, granite, and the like.

Zhejiang Province in China is among the countries where events like this are held, given how it blossomed to be a manufacturing giant that continues to release more products using quality materials at a competitive price.




Import Records

You can also refer to the import records of each company. This is a great way to assess whether one supplier of bathroom vanities and similar products is greater than the other.

For instance, getting your hands on the feedback received by a company from China from its current importers can help you scrutinize whether they use quality building materials, provide faster and better service than others, and have every quality that makes up a good supplier.

These records can show even the character of each business, so ensure that you'll get only the best deal from the most promising company.




Supplier Groups

You can also garner information about the ideal supplier of sanitary ware and bathroom ware from your existing partners. Given their connections, they can easily give importers a rough estimate on the overall performance of a manufacturer from China, for instance.

Even if they do not directly produce bathroom cabinets, they can still have access on information like this because of their exclusive network with other producers in the industry.

Considering this source of information can prevent you from receiving any wrong component such as substandard bathroom cabinets and other fixtures in the long run.
After choosing your preferred supplier of bathroom vanity, faucet, cabinets, and other accessories based on your standardized quality, material, and target price, you can settle your initial payment for your orders. While doing so, you have to ensure the accuracy of each comprehensive consideration.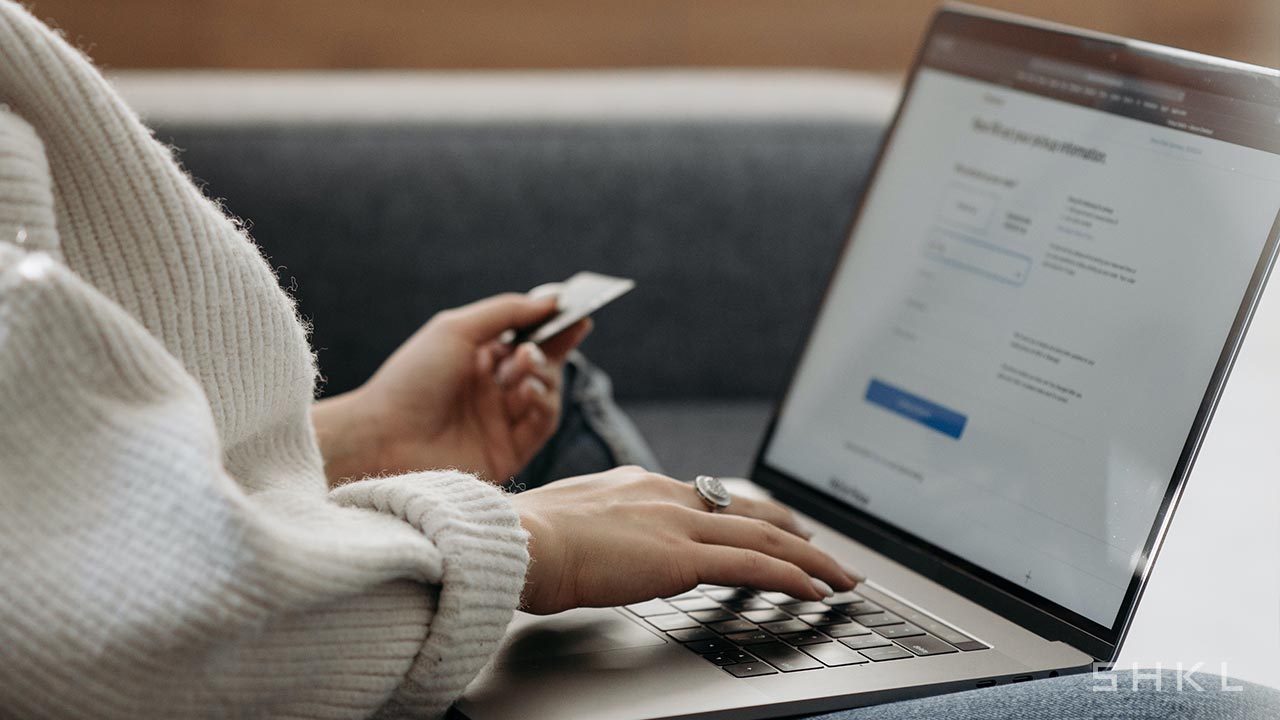 Product Specifications

The materials used on each order must be correct. Whether it be solid wood, marble, or any other material, you must ensure that they are properly indicated since the warehouse will make use of your purchase order as their basis in their manufacturing process. This can help you avoid getting any wrong component.

Shipping Terms

Many importers stress out the importance of checking the shipping terms. After taking a look at their itemized pricing, you have to ensure that their terms are in agreement with your preferences to avoid delays and other mishaps.

Payment Terms

Some suppliers agree with installment payments, while others prefer a specific arrangement. Make sure to communicate with your chosen supplier concerning how the payment will be settled to finality.
In terms of payment, you can make an initial deposit so your supplier will start the production process and settle the remaining balance so that they will deliver your orders. However, the arrangement can be flexible depending on the nature of the relationship between the factory and the importer.
After doing so, you must take a look at the manner in which your bathroom cabinets, vanity, and other accessories will be delivered to your country of residence. Along with the North American market, China has a distinct set of considerations when it comes to the shipment of products.
As an importer, being aware of these shipment details can help you get the bathroom vanity that you ordered without encountering any anomaly.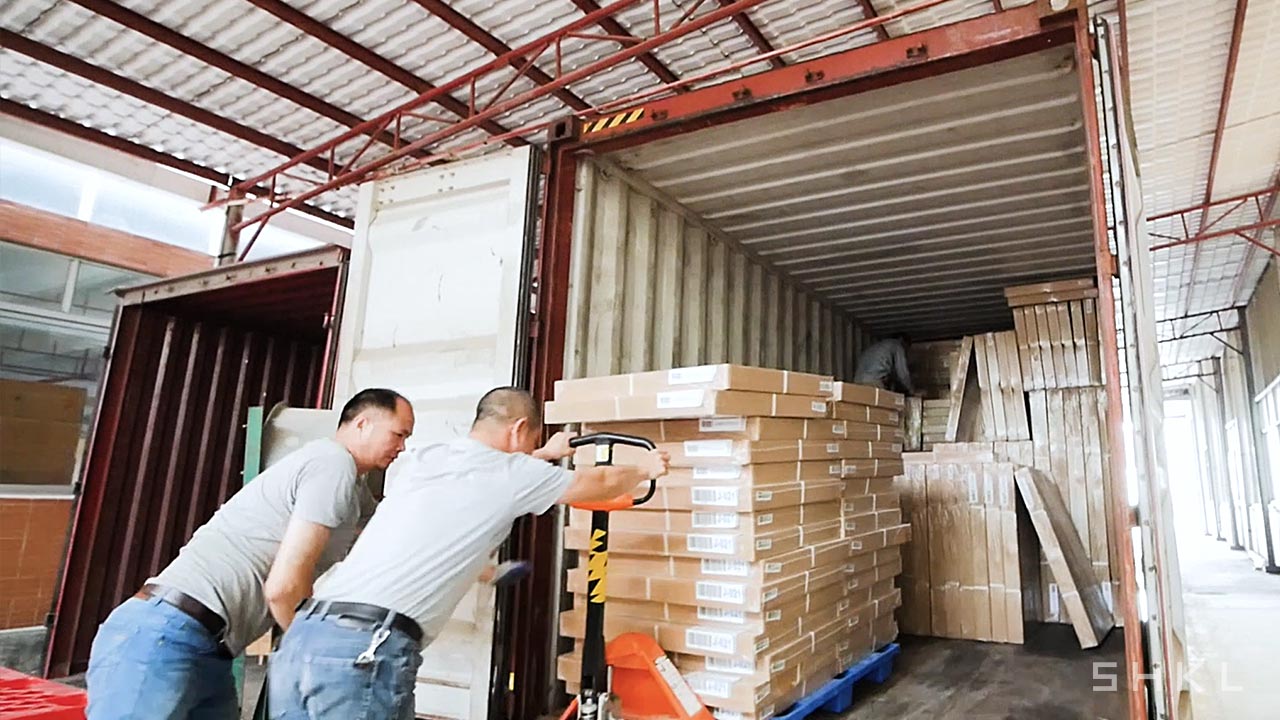 Identify Contractual Liabilities
Contractual liabilities concerning the shipment of goods determine who among you, as an importer, and the supplier from China, for instance, should be accountable and be the party to contact in case conflicts on the transport of goods arise.
Here are three trade terms common in international trade:
EX Works (EXW)

Ex-work is a shipping arrangement wherein the supplier will transport the order to a specific location agreed upon by the parties. However, it will be the importer who shall pay for the shipment costs.

Free on Board (FOB)

If you agree to have your bathroom vanity shipped free on board, it means that you have to assume possession and ownership of the goods after the products leave the port where the products are loaded. So if there are unfortunate circumstances that occur, your supplier will not be liable for the loss.

Cost, Insurance, and Freight (CIF)

If your supplier ships your bathroom vanity under cost, insurance, and freight agreement, they own the goods until it reaches the destination point. This has many benefits such as the safety of the products' welfare since they will be accountable for anything that will happen on the same pending delivery--you can avoid worrying about the probability that you will lose money since they will be in charge of item replacement or refund if necessary.

For more INCOTERMS, please learn more on below table:
Arrange Mode of Shipment
As a importer, you also have to be aware of the standards concerning service arrangements with shipping companies for the transport of your orders. You have to acknowledge that each mode of transport has a different set of guidelines to follow.
The true level of your shipment's weight is significant in determining the total shipment cost of your order. If your bathroom items are made up of heavy materials and hardware, you will have to pay a higher price and vice versa. In this regard, all the small particles of the products matter on the scale.
Road (Only for certain countries in Asia and Europe)




Weight Guidelines

In China, weight restrictions on road transport include:

a 20 ft container maximum permissible gross weight of the goods (including packaging) 21 tons;

a 40 ft HC container maximum allowable total weight of the products (including packaging) 22 tons; and

a 20 Reefer container maximum allowable total weight of the products (including packaging) 21 tons

Average Cost

For shipment service via road transit, the cost of shipment varies from $50 to $480, depending on the distance of origin and receiving points.

Estimated Travel Time

In China, it takes an average of one week for goods to arrive from the point of origin to the destination using road transit.

Rail (Only for certain countries in Asia and Europe)




Weight Guidelines

In China, there is an allowable 26-ton limit for goods in each container to be shipped.

Average Cost

For shipment service via rail transit, the average shipment cost can reach up to $2.75 per kilogram.

Estimated Travel Time

You can anticipate an estimated 15 days of travel time in China if you arrange a shipment via rail transit.

Sea




Sea transport is among the common shipment methods in transporting products from one country to another with the aid of ports.

In the case of this option, you can have your orders shipped via FCL shipment or LCL shipment. For the former, your products fully occupy an entire cargo. On the other hand, your items are shipped together with other orders in a single cargo.

Weight Guidelines

a 20 ft dry cargo container has a maximum permissible gross weight of the goods (including packaging) of 23.81 tons.

a 40 ft dry cargo container has a maximum allowable total weight of the products (including packaging) of 29.30 tons.

Average Cost

For shipment service via sea transport, the average shipment cost is less than $1 per kilogram of goods transported.

Estimated Travel Time

By standard, the estimated travel time of shipments via sea transport ranges from 22 to 55 days. But in countries like China, it may be a bit longer, especially at times when there is a bulk of orders from importers worldwide.

Air




Weight Guidelines

The weight restriction in air freight ranges from 90 to 225 kilograms.

Average Cost

For shipment service via air transport, the average shipment cost can vary from $5 to $7 per kilogram.

Estimated Travel Time

Usually, it takes 4 to 11 days before a product from China reaches any destination point via air transport.

Remark: We generally do not recommend airfreight with bathroom furniture products, because furniture is heavy and big size items, air cost will be very expensive. So generally we recommend sea shipping if it is not a sample or an emergency case.
Once the products reach customs, you can get the same after preparing the following documents.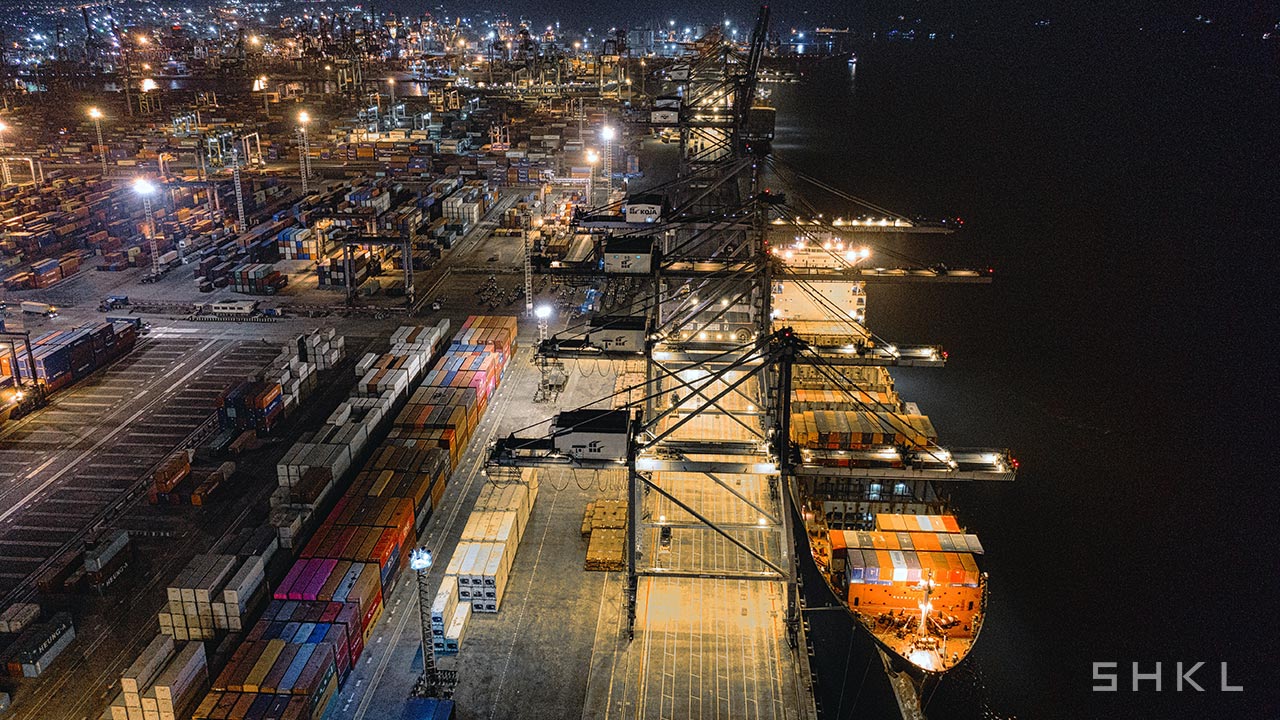 Quality Check
The customs will have to check the quality of the items made from the warehouse of the factory or company that you chose as one of your suppliers. To do so, they need the following documents.
ProForma Invoice

This contains the agreement between the exporter and factory supplier about the price, used materials, and quantity of bathroom vanity, faucet, and other pieces of furniture. This proves the intent of the exporter on using these items for a sales transaction.

Custom Packing List

This is the list of the product specifications such as the quantity of bathroom vanities, cabinets, and faucets ordered from the factory. This is the basis of checking the delivered items and reconciling them with the proforma invoice.
Mandatory Requirement
The following are the pertinent documents that you must also present to the customs clearance department.
Commercial Invoice

The commercial invoice serves as the basis for the computation of import duties that must be settled. This provides the details of the sales transaction between the importer and its factory suppliers. It contains the name of the company along with the quantity and price of the bathroom vanities ordered.

Shipping Bill

A shipping bill is issued as proof that the exporter has provided all the pertinent information about the quantity and price of his procurement from his factory suppliers. He must prepare the shipping requirements so that he can obtain this bill.

Import License

An import license is a contingent document necessary in some parts of the world such as India to allow the exchange of some products to occur. But for the rest of the countries in the world trade such as China, this is not a mandatory requirement to clear the goods from customs.
Shipping Requirement
To obtain the shipping bill, the following documents must be duly prepared.
Country of Origin

The country of origin (COO) certificate provides the declaration of the exporter that all the materials and the desired quality of bathroom items are manufactured in a warehouse located in a specific country.

Bill of Lading

A Bill of lading is a document processed by the carrier and forwarded to the shipper. It can be manually or electronically processed via e-mail. This certifies that the transport of bathroom items has occurred from the point of origin such as a port in China, for instance.

Bill of Sight

A Bill of sight is prepared by the exporter to signify the permission granted to the receiver of the goods to conduct the inspection of the same. This ensures that the factory that manufactured the bathroom items have complied with the desired product quality.
After presenting all the necessary documents to the custom, the next thing to do is to retrieve the goods that you ordered from the factory situated in China. The manner of how you can receive the goods from customs depends on the shipment mode of the bathroom furniture products.
Below are some tips that you may take note of in this regard.
LCL Shipment
If the bathroom furniture products have been shipped by the factory from China to your country of residence via LCL shipment, then it is placed in a container together with other shipments by other importers. With this, you will be referred to a secondary site near the port to get your order after it was not stuffed.
FCL Shipment
If the arrangement made by the factory from China is through FCL shipment, then the port of entry is the receiving location of your orders. This means that a container is fully occupied by the bathroom fixtures you ordered.
Unlike the LCL shipment, there are quite more considerations in terms of this arrangement. You can either hire a freight forward for at least $100 to have the cargo delivered to your warehouse or pick it up personally using your own vehicles for a lesser price--you only have to pay for parking and dock fees.
Customs are strict in the sense that a 15-day period is generally given for you to pick up your orders after clearance. If you failed to retrieve your items within the said timeframe, it will be sent to a General Order Warehouse and will be subject to additional storage charges. If still, you failed to pick up the products after six months, they will be discarded already or sold at an auction.
After receiving the bathroom furniture you ordered from your desired company or factory in China, you may also consider doing some final checks on its quality. After doing so, you must put more attention to providing service to your customers and arrange the sales transactions with them.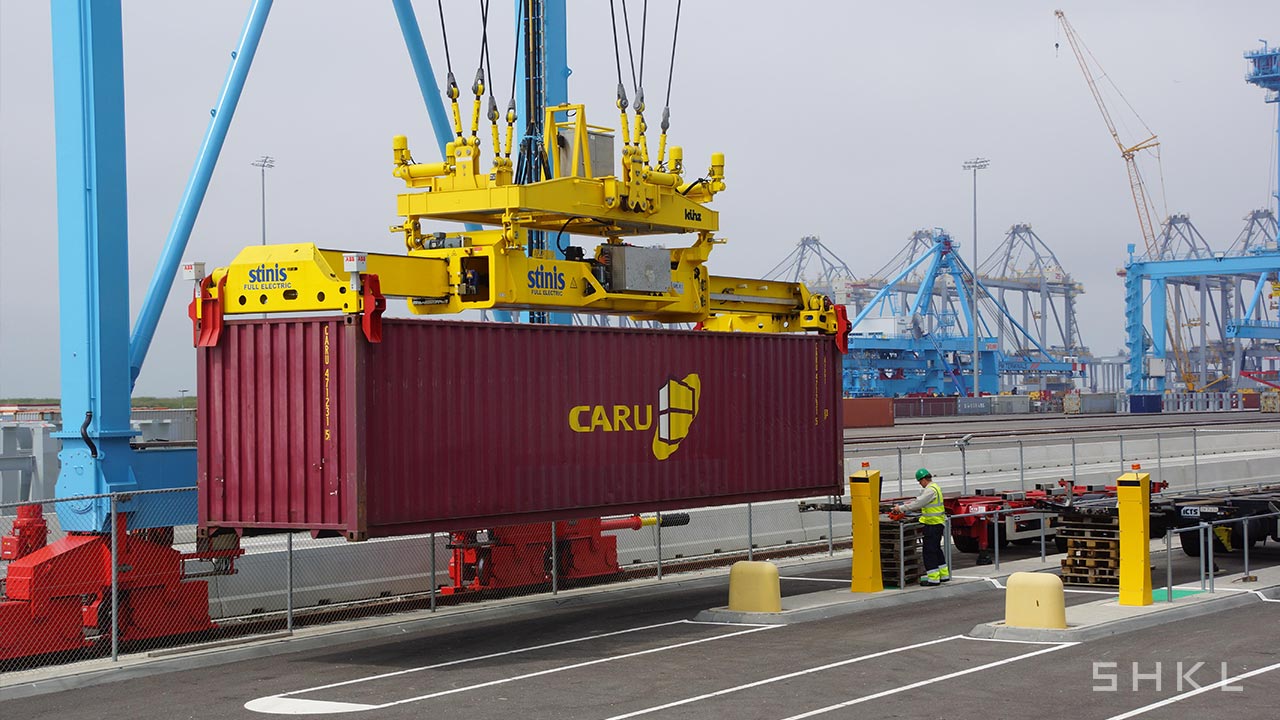 Here are 4 tips that can help you set up your sales.
Pricing Strategies

As much as money is concerned, you have to come up with a strategic price that benefits you and your customers. With this, you have to figure out the ideal price that will give you a fair share of gain without compromising the affordability of your bathroom products.

It is already a given that your bathroom items will have a higher price since they are manufactured in other parts of the world, but you can still make it more bearable for your customers.

Product Listing

After coming up with a sound price, you must prepare a product listing. If you have a website, you can contact your customer list via e-mail and forward this list.

Specifically, this list includes the price, quantity, and other specifications of your bathroom items. You may also consider including the location of the factory where your offers are manufactured.

Inventory Management

Make sure that you keep track of the remaining stock of your bathroom items. Once it reaches the restock point, make sure to contact your factory supplier via e-mail for the next batch of products that you will import from them.

In this regard, make it a habit to check the updated price of the items as offered by your supplier. If there are changes from the previous rates, try asking for negotiations and discounts, if applicable.

Shipment of Orders

Once you have prepared the orders of your client, you may contact your partner carrier via e-mail for the shipment of your bathroom items. This concludes the import process, as you get to bring your market offers from the rest of the world to the doorstep of your buyers.
Importing bathroom items from China or the rest of the globe can be a tough job. Especially if you are buying products in bulk for your customers, you have to manage several documents and take into account different considerations. But as long as you are aware of how the import process runs, you can never go wrong every step of the way.