An LED mirror plays a vital role in making the ideal home anyone else would love to settle in. Besides the aesthetic value and fashion statement that it adds to a specific space being a glass product that varies in styles and sizes, it is also admired by most homeowners because of its functionality.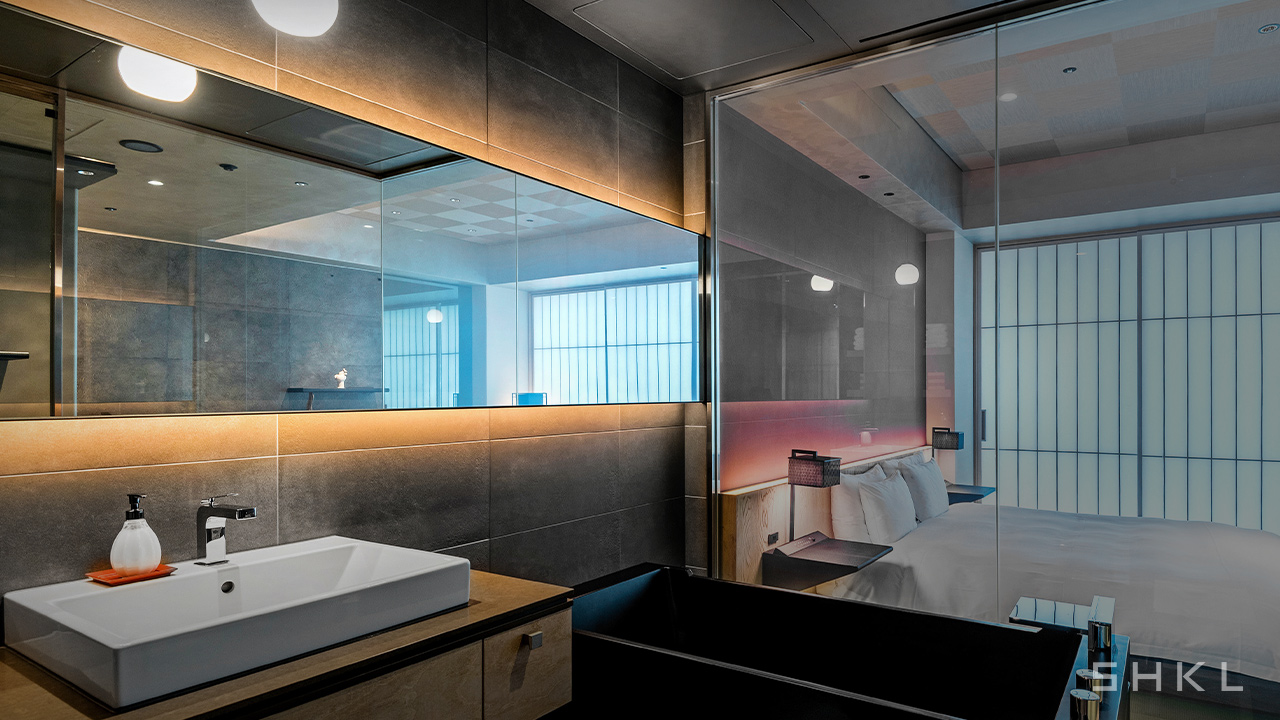 Having said that, the decision-making process involved in every purchase transaction of LED mirror imports must be crucially dealt with.
Given that there will always be risks of malfunctioning units of lighting fixtures that you may receive from exporters, you must be equipped with adequate knowledge on how to find the rightful LED mirror.
Table of Contents:
Ⅰ. How To Find LED Mirror Importers? What Are The Ways?
The supply chain for LED mirror items in the global trade is progressively expanding as time passes.
At the end of the private sector, there is an increasing number of economic entities that are interested in being trustworthy exporters and bringing quality vanity mirrors to potential LED mirror importers since they see this as an opportunity for incredible growth.
Each company that specializes in producing vanity mirrors installed with LED light has a tough job to fulfill.
However, unless it wants to put its brand reputation in a compromising position, a reputable business that transacts with an importer will pledge to deliver a functional and durable product at the most competitive price possible.
With this, if you are looking for either a bathroom mirror or a display mirror with an LED light that will be attached to a wall, you have to take a careful look at the manufacturer that you are trying to seal the deal with.
Analysis of led mirror manufacturers by country
And given the vast market for LED mirror imports, you may consider looking at companies that are located in these countries since they are found to be the most competitive suppliers of any quality mirror.
China

Almost all importers around the world would agree that China claims the top spot in the list of country exporters that lead global trade.

This is because companies within the country can produce manufactured items such as LED mirror lights to meet the large quantities demanded by customers.

Price: Lighting fixtures produced by China are often sold at a lower price because it has the financial means to buy in bulk upon exporting raw materials from other countries.

Labor Costs: Compared to the USA and Japan, the expenditures of China for manpower in product vanity and bathroom mirror products are relatively lower because it is a country with a huge working population.

Complete Industrial Chain: China has an entire industrial chain since they can easily produce pieces of furniture like LED mirror items for importers as long as they have the raw materials such as glass.

Market Experience: Being a well-known country such as India in the manufacturing industry, China has a rich market experience and has served importers worldwide with its manufactured items such as LED mirror imports.

Internet Visibility: Companies from China seem to dominate top B2B platforms that you can access either on a mobile or desktop device. More LED mirror importers are being enticed to buy lighting fixture units from the country.

Product Quality: Some products from China, such as LED mirror items, are found defective and received complaints from small and big importers.

Shipment and Delivery: It may take at least a week before an importer can receive products ordered from China. This is because oftentimes, there is a surge of demand for the production of LED mirror items.




United States

Like China, the United States has garnered high demands from LED mirror importers in recent years. However, because of their unbeatable progress in the manufacturing industry, they can also set the pace of global trade.

Price: Mirror light products such as a makeup mirror with an LED light are often sold at a higher price when made in the USA. This is because most of the resources used by the country to manufacture items are importerd from abroad.

Labor Costs: The labor costs in the USA are higher compared to other manufacturing giants such as China and India. This can be brought about by decreased productivity in most workplaces.

Complete Industrial Chain: Unlike China, the country is dependent on supply exports, so its industrial chain is not entire.

Market Experience: Being a first-world country for the longest time, the USA has a huge market experience, including that of mirror light items.

Internet Visibility: Companies based in the United States have strong visibility online. American-owned shops selling mirror items with LED lights have organized websites in a mobile view using an HS code.

Product Quality: If you are ordering a lighting fixture made of glass from America, you can assure that it is of excellent quality. A lower number of complaints from US-based companies can attest to this.

Shipment and Delivery: Shipment of products from America is made with utmost care. Each mirror is placed on a box and wrapped tightly until it reaches the home of its buyers.




Japan

Electronic products from Japan, like USA import items, are gaining momentum in the market. Being one of the progressive countries like China and India that dictate the fate of global trade in terms of manufacturing, it has now invited more importers to buy mirror items with LED lights from them.

Price: Being an industrialized country, the cost of furniture like a mirror with an LED light made of glass is high since the material and other resources used to make the final product also have huge costs.

Labor Costs: Labor costs are high in Japan since it has an aging population in its workforce. Unlike countries like China and India, it has a shortage of employable skills, which increases the individual pay of Japanese workers.

Complete Industrial Chain: Japan has a complete industrial chain since they have adequate facilities to manage the production of different pieces of furniture for old and new buyers, like an LED mirror light.

Market Experience: Japan does not have quite a significant market experience compared to China and India since their manufactured products like LED mirror lights are often sold for local consumption only.

Internet Visibility: The website of most Japan-based stores, despite being organized because of the HS code, can challenge new buyers of rearview mirrors and other lighting fixtures because of a language barrier.

Product Quality: Japan is one of the countries that act as an exporter of quality makeup mirror and lighting fixture items made of glass because of industrialization.

Shipment and Delivery: Shipment from Japan can take some time, so you must wait. Rest assured that the lighting fixture that you ordered will be safely delivered. You may also reach out to the supplier through its contact details.




India

Price: It can only cost you a smaller price to order a mirror product from India since the material used to produce mirror items such as glass can be exported by the country in bulk.

Labor Costs: The large quantity of workers in India lowers its labor costs since it can easily meet the total quantity demanded by buyers of mirror items that can be displayed on a wall or desk.

Complete Industrial Chain: India has a complete industrial chain since it has huge manpower and tangible resources. At a future date, it can easily meet the demands of the importers.

Market Experience: India, like China, has a huge market experience since it has served products from around the world.

Internet Visibility: Mostly, companies from India selling mirror products are given exposure and platform through B2B platforms that are also based in the country.

Product Quality: The material used to produce lighting fixture items is firm enough to meet the standards of most buyers.

Shipment and Delivery: Delivery of import shipments can take some time because of huge product demands, so you may contact the supplier with the code and other relevant data that it posted on its account.



Once you know the market of LED mirror imports, here are 3 tips for you!
Go to the local market, which is the most original and costly yet most practical way.

For most importers, visiting the nearest local marketplaces that offer LED mirror light items is the most innovative way to go.

When engaging yourself face-to-face with suppliers, you can directly assess the work conditions within the business--whether they can meet your expectations or not.

Specifically, making a personal visit on your supplier's store can give you an idea about their outputs' quality, along with their factory's environment and capacity.




Attend local trade shows.

There are local trade shows intended to promote LED mirror light items manufactured from all parts of the world.

So for an importer who is looking for the best-LED mirror products to display on his/her wall or bedroom, this event suits him/her the most.

If you are an importer of LED mirror light products, you don't need to travel to places such as China or India if you can afford to visit trade shows conducted at a venue near your place.

Relevantly, below are the details for local trade shows that emphasize LED mirror light products that you may want to check out.

IBS Las Vegas

IBS Las Vegas is a local trade show established to give light to various products manufactured by firms from around the world. This is one of the ways that most furniture enthusiasts have found to be effective in introducing their respective market offers.

Both local and international guests are welcome to attend the program and witness the works of art by aspiring and thriving exhibitors. You can spend all your free time seeking the best-LED mirror light unit that you find interesting.




Exhibit Range: LED mirror light items are among the pieces of furniture and any form of beauty products presented to visitors in the hopes of captivating their interest.

Time Period: Regarding the details of time and date, the last edition of IBS Las Vegas was held last June 25 to 27, 2022. It is anticipated that the annual program will come back next June 2023.

Located: IBS Las Vegas is conducted at the Las Vegas Convention Center (LVCC), a structure in Winchester, Nevada, that benefits every American importer that aims to procure any quality USA import items like an LED mirror for their respective households.

ISH Frankfurt

ISH Frankfurt has been among the world's most anticipated trade shows ever since. This became an indispensable reason why most exhibitors of different sets of furniture like an LED mirrors that originated from China and India are victorious now.

ISH Frankfurt is organized by Messe Frankfurt, a collaborative team with elevated exhibition grounds. Since 1960, this event organizer has been successful in promoting sustainable yet functional household items.




Exhibit Range: Including LED mirror light products, household items, and any form of furniture that is related to energy, plumbing, heating, and refrigeration sectors are the highlights of this event.

Time Period: As far as the details about time and date are concerned, ISH Frankfurt is held once every two years. Currently, its next edition is expected to take place in March 2023. After this, the program will subsequently make a return in 2025.

Located: Messe Frankfurt Halls houses the ISH Frankfurt. This is located in Frankfurt, one of the most populated cities in Germany.

Hong Kong International Lighting Fair

If you are an importer who wishes to find the best-LED mirror light products, you may consider paying a visit to the Hong Kong International Lighting Fair.

Organized by Hong Kong Trade Development Council (HKTDC), this trade show resembles a marketplace that can help bridge the gap between an importer and supplier of mirror products installed with LED lighting devices.




Exhibit Range: Primarily, commercial and residential lighting products like LED mirror import items are given the highlight for this trade show.

Time Period: If you are curious about the details of time and date, HKTDC conducts the Hong Kong International Lighting Fair annually during the spring and autumn seasons.

Located: Because of the COVID-19 pandemic, HKTDC initiated the simultaneous conduct of on-site and online trade shows. The physical accord is held at the Hong Kong Convention and Exhibition Centre, a hall situated in Wan Chai, Hong Kong.

Guangzhou International Lighting Exhibition

China continues to progress as a manufacturing giant by bringing every importer and supplier of LED mirror items closer. And it does this through local trade shows such as the Guangzhou International Lighting Exhibition.

Being one of the premier spots in the production of astonishing tangible outputs such as electronics, Guangzhou is a rightful fit as a host area for the said program. Through this, their creative works of art, such as mirrors with LED, are given further emphasis for the world market to see.




Exhibit Range: Apart from locally manufactured products, the Guangzhou International Lighting Exhibition offers you a look at lighting accessories such as an LED mirror import sourced from around the globe and smart lighting fixtures.

Time Period: About the date and time of the event, the latest edition of the program was held from August 3 to 6 of, 2022. It is anticipated that the annual convention will launch its new edition by June 2023.

Located: Concerning the details of the venue, the Guangzhou International Lighting Exhibition takes place at the China Import and Export Complex, which can be found in the heart of Guangzhou in China.

Canton Fair

Canton Fair, which is held in China, is another event that helps in rationalizing the huge import data collated from individual and collective parties that outsource finished outputs from the country.

This biannual trade show is set to be a marketplace where an importer can meet sellers. In addition, this program gives light to electronic products such as an LED mirror import that can be made by China or other exhibitors from around the globe.




Exhibit Range: Aside from the astonishing mirror LED products, the Canton Fair is a perfect spot if you are looking for household appliances with light LED installed or other consumer goods such as hardware and tools.

Time Period: The Canton Fair is a China-based event that is conducted twice every year, typically every spring and autumn season.

Located: The Canton Fair Complex facilitates the conduct of the said event, which is situated in Guangzhou, China.

Browse the internet.

The last option that you may consider in selecting the place where you shall purchase your preferred mirror LED is by scrolling through the internet.

With digitalization on the rise, almost all the transactions are shifting into online means since it provides convenience to both buyers and sellers.

But since COVID-19 happened, movement restrictions have been imposed to avoid the spread of the lethal virus. Having said that, most people are encouraged to maximize the power of the internet to afford LED mirror items produced by giants such as the USA, China, or India, even just in the comfort of one's room.

Search Engines

Search engines come in handy when seeking goods and services that you can buy online such as a rearview mirror made of glass with light LED.

By sending requests on these platforms, you can have access to import data along with other relevant data. Then, with the help of the correct keywords and quite an amount of time to wait for the search results, you can make it to any landing page with an HS code that suits your needed quantity and description of LED mirror items.

Furthermore, with search engines like the ones below, you can submit a message to them if you want to arrange a shipment deal.




Google

Amazon

DuckDuckGo

Bing

Yahoo!

Baidu

Ask.com

AOL

Yandex

Ecosia

B2B Platforms

B2B platforms are websites that you can access either on a mobile or desktop device to reach various suppliers. As an importer, having access to import data and other details is of the essence.

You can leverage these platforms by creating an account with a username and a password composed of special characters. After establishing a profile, the HS code within these can help you access the quantity available and the description of mirror LED products posted with the use of a proper code in the search bar.

In addition, you can submit an inquiry or message to sellers' accounts with their contact details. Just make sure that you will save your password from securing your account in the following B2B platforms to avoid losing the contact details of your preferred suppliers of LED mirror items.




Alibaba

Made in China

IndiaMART

Amazon Business

See Biz

HKTDC

ECPlaza

Global Sources

eWorldTrade

DHgate
Ⅱ. Once You Have LED Mirror Suppliers, How Do You Identify the Good and Bad?
When you have generated a LED mirror manufacturers list, how to distinguish good or bad? How to choose the right one? Here are 9 tips for you.
Analyzing Enterprise Strength

If you need to choose the best supplier of mirrors with an installed light LED, you may want to consider looking at the enterprise strength. It is a concept that revolves around the capacity of the company to compete within its industry and survive from all the risks and threats that come along its way.

You must conduct an in-depth research about their total performance as an economic entity. More than the quantity of LED mirror items that it can produce, it must show promising profitability rates.

If you think that the data available for public access is not enough, you may reach out to them at the earliest date possible through their contact details and submit a message requesting for supporting data about this manner.




Enterprise Strength

Production Capacity

You may try and contact them to request information on the number of LED mirror items they can manufacture on a daily, weekly, monthly, and annual basis. Also, you may search the details of the company's buyers list online as published by governing authorities.

Number Of Employees

Also, you may refer to their contact details if you wish to request the statistics of their workforce. If a company has sufficient labor resources, the quantity of raw materials required to make LED mirror items can be maximized to meet the total quantity demanded based on the buyer's list.

Collectively, this goes to show that the firm has no room for failure in providing the desired services to its clients.

Production Equipment

The quantity of production equipment available for use is another significant data that you must know about. If you choose a supplier with an adequate amount of machinery for the production of LED mirror outputs on a large quantity, then the shipment arrangements from one port to another will be faster.

Complete Production System

Another key consideration in assessing enterprise strength of a company with a long buyers list demanding LED mirror units offers is the completeness of its production system. If the business has arranged all the vital functions from procurement of raw materials to delivery of LED mirror items through a box or another shipment container that will be conveyed to a destination port, there is a higher probability for the mobile user experience to be promising.

Complete Industrial Chain

The enterprise's industrial chain for LED mirror import items is another crucial factor in determining its strength. If their connection is intact just like in companies from China, then they can incur smaller manufacturing costs in producing mirror products since they their process do not involve external parties that much.

Size of Manufacturer Base

You may use their contact details to request data about the total area of their manufacturing plant for LED mirror products. This is an important aspect to look at because if the business is large, like the firms from giants such as China or India, they can easily produce the total quantity demanded by their market.

Complete Enterprise Certificate (ISO 9001, ISO 14001, etc.)

Also, you may contact the company and request certifications that were issued to them by governing entities. A data set like this can help in justifying that they are indeed a brand that produces quality LED mirror items.

Brand Awareness

Being a delicate product, you would not want to order an LED mirror item from a store that has little data disclosed to the public, right? By nature, you have your own instincts to follow as a rational buyer. You should go for a brand that is familiar not only to yourself but to the other parties around you.




Credibility

The business must have a reputable image that is visible to a wide range of audiences.

A brand that sells LED mirror items that can be hanged at a wall is reputable if it positively resonates with the general public through social networking platforms and word of mouth by the people around you. Being credible enough, it must have a long buyers list and an available data pertaining to great reviews from other importers.




Market Experience

Instead of supporting a startup, it is often suggested by most professionals for you to deal with an enterprise that has catered and attended to the needs and demands of a variety of markets.

For instance, an American importer has a different set of preferences from an Asian in terms of mirrors with installed light LED. Hence, if your supplier has already an experience in the past with serving both markets, then you may expect that it is adaptable enough to meet your demands and expectations.




Product Certification

Being built with delicate materials, a LED mirror light item is subject to product certifications (CE, UL, ETL) for quality assurance purposes. Hence, if the company that you are eyeing to partner with has adequate data like these to prove their excellence in manufacturing LED mirror products, then the less likely it is for you to receive a defective unit from it.




R&D And Customization Capabilities

May it be meant to be fixed on a wall or a desk, an LED mirror item must be offered by a company to a customer with the privilege of customization. Having said this, consider selecting a business that prioritizes research and development function in their production of goods and services so they can always come up satisfying the total quantity demanded by their market.




Product Line

The right supplier of LED mirror items for you ensures that the product line that it offers to the market is wide enough to accommodate the demands of any type of consumer. From fixtures installed with a light LED that can be displayed at the wall to pocket-sized LED mirrors, it must be consistent in offering products at a higher quality and lower price.




Delivery And Capacity

You must choose a company that can deliver its finished outputs at the receiving port on time so that the products can reach the customers instantly. With mirror items being delicate in nature, it is preferred for them to be delivered promptly before any risk of permanent damage arises.




Response

If you happened to save your password in your preferred B2B platform and reach out to the supplier for any inquiry about the mirror that you ordered, it is ideal for the business to get back to you at the earliest date to show that it gives value to you as a customer.



Ⅲ. When You Decide To Cooperate With These LED Mirror Manufacturers, What Should Be Noted?
Upon picking your preferred LED mirror supplier, you have to make sure that you will conduct an orderly transaction with them. You can do this by being reminded of these four important aspects to inspect.
Confirm The Quality Of Sample And Prenatal Sample.

Being an importer of LED mirror, you have to make sure that the quality of the sample made by your supplier meets your expectations. Failure to do so can cause you trouble since you will end up ordering defective units of rearview mirror with an installed LED light.

You can make an agreement with your supplier about the specific quality that must be met by the LED mirror light before you confirm the order.




Customer Support

The next thing you have to inspect is the series of services that the business officials offer, such as customer support. Aside from the order of product classifications that they have in their platform with the help of HS code, you have to gain valuable data about the satisfactory level of assistance that they are giving to their clients who demand mirror items, especially when a definite volume of orders is reached.




Production Process

Moreover, data about the timely results of the company's production process on LED mirror items resembles an important code that figures out whether the transaction must be continued or not. If delays are being experienced and the business does not do anything about it, you may see this as a warning to call the attention of the officials and come up with a resolution.




Inspection

Most code-red situations can only be detected by inspecting the actual site of the company. Like any other product, a LED mirror item needs a gentle handling procedure, given the use of fragile materials in making it.

Although you can hire a third party for this, you must make an effort to know more about the nature of LED mirror light products to save time and money.

Also, LED mirror manufacturers are designating a separate team to assess product quality; it is better to be safe than to be sorry at the end.



Ⅳ. Order Delivery
After doing those actions, just ensure that the export customs clearance is on the right way, following up on import clearance.
If something unfortunate happens, don't be afraid and confirm any possible liability according to the trade terms.
If it is your first time importing LED mirror products, I suggest you learn more from your predecessors who have more knowledge in exchanges that involve mirror items.
Ⅴ. Keep a Good Relationship With Your Suppliers of LED Mirror Light
As you complete your transaction with your LED mirror supplier, you must remain vigilant to maintain your relationship with your business partner in a positive tone.
After-Sales
How to react if there is a product issue?

Firstly, make sure to look for any relevant data that states whether the mirror is under warranty.

Analyze the timing of the issue of the mirror LED unit that you ordered. Is it before or after the delivery? Did it occur during the installation of the mirror? If so, is it because of the structure where it was mounted or another reason? You have to make a critical analysis on this matter.

If neither party is willing to take responsibility, try to negotiate and come up with the best resolution possible.
Conclusion
There are a lot of considerations that you have to look at when trying to buy an LED mirror. A hefty amount of research must be made to ensure that the quality of the product that you envision to have will be similar to the actual mirror to be produced.
But if you properly do your own research and consider the suggestions given by SHKL about LED mirrors, you can never go wrong with your choices.
So reach out to us, and together, let us select the best possible option that suits your interests the most.