As an indispensable bathroom furniture in the bathroom, it has important functions such as storage, washing, storage, and makeup. Also, it's very important to choose the woods materials for the bathroom vanity.

Table of Contents:
In regard to vanity product, materials are the most important factor, also, bathroom is wet pace, the moisture resistance of materials is effect lifespan. Then, we will do analysis for solid wood; plywood; MDF and particleboard for you according to Grade; Waterproofness and price ETC.
4 Types of Wood for Bathroom Vanity
1. Solid wood.
Solid wood. Solid board is use complete wood finger joint or direct connect (not include wood log), thickness 16 or 18mm.
Moreover, the raw solid wood material grade are AA, AB and BB (but we don't explore here, if you interesting about this, please keep following SHKL, and we will blog in future). Solid wooden texture on the surface, good texture, warm touch and environmentally friendly and beautiful.
Solid wood has Rubber Wood, Ash, Red Oak, Guibourtia, Birch, Pinevood and Black Walnut. These woods are sturdy and durable, with natural textures.
The storage and maintenance of solid wood should be very particular. It should not be exposed to direct sunlight and should not be placed in an excessively dry or humid environment.
Solid wood is the best choice for high-end products. This type of wood is expensive and requires high production technology, which is easy to deform and crack.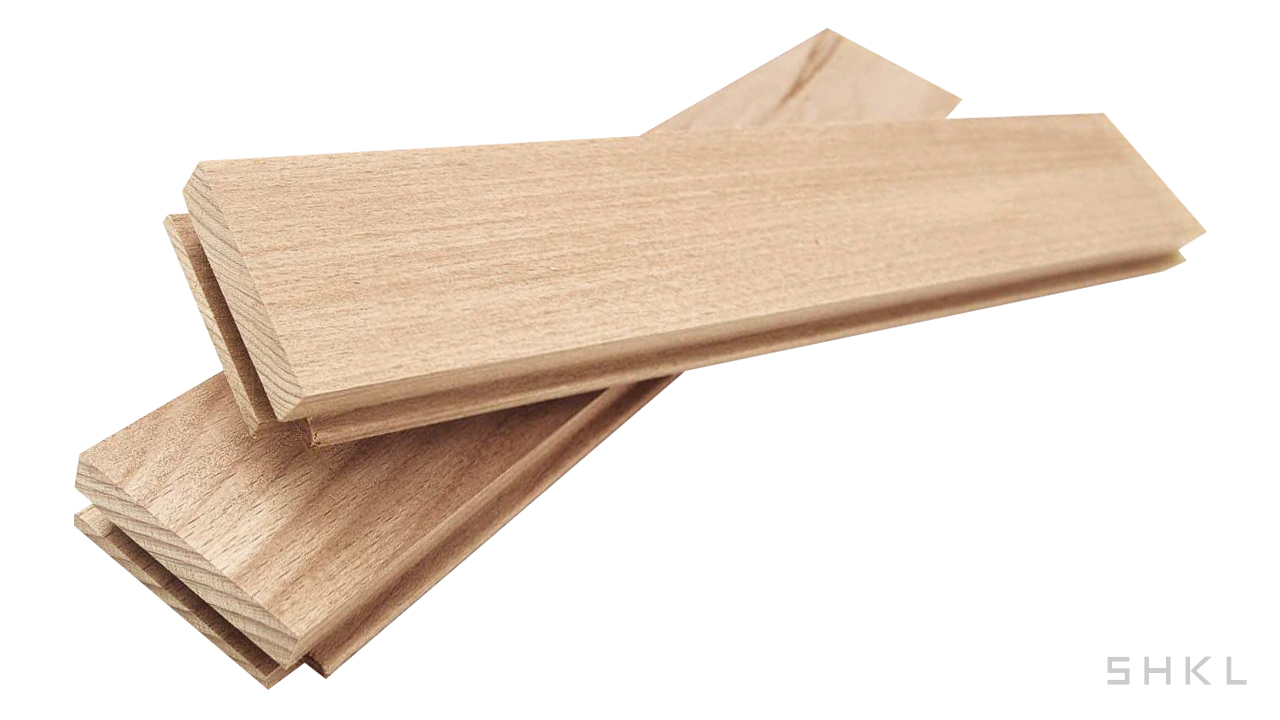 2. Plywood
Plywood is made of 1-3mm thick solid wood plywood arranged in a crisscross pattern, which will be better to combine with solid wood.
Plywood has the characteristics of not easy to deform, strong structure, and good water resistance, but the price is high and cheaper than solid wood.
There are multiple surface finishes for plywood, such as: Melamine Board, Veneer + paint (Techwood Veneers or Natural Veneers), solid color painting or clear lacquer wood texture are conspicuous, it will stable if collocation with solid wood.
Plywood is good materials for processing, lower price than solid wood, but similar performance.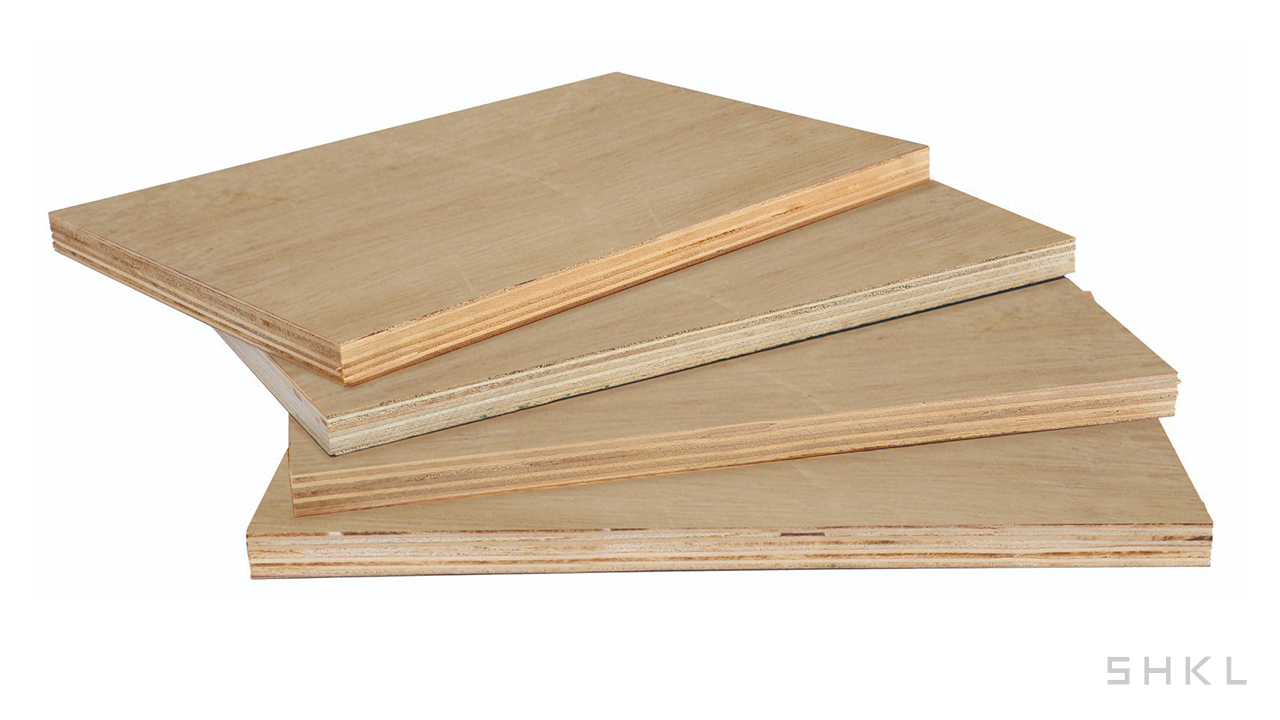 3. Density wood
It is made of wood fiber or other plant fiber as raw material and pressed with synthetic resin. Improve wood utilization rate and greatly reduce environmental pollution.
The surface of the density wood is smooth and flat, the material is fine, the performance is stable, the edge is firm, the surface is decorative, and the price is cheap. However, MDF is not moisture-proof, has a large expansion rate when exposed to water, large deformation.
MDF is not moisture-proof, but actually, it could through processing, the key point is Seal technology (but we don't introduce Seal technology here, please keep following if you are interesting).
Surface finish almost same with plywood, except Melamine Board and Veneer, also has Thermoforming. If you want learn more surface finish for wood board, you could browse our other blog <7 Surface Finish of Wood Bathroom Vanity>.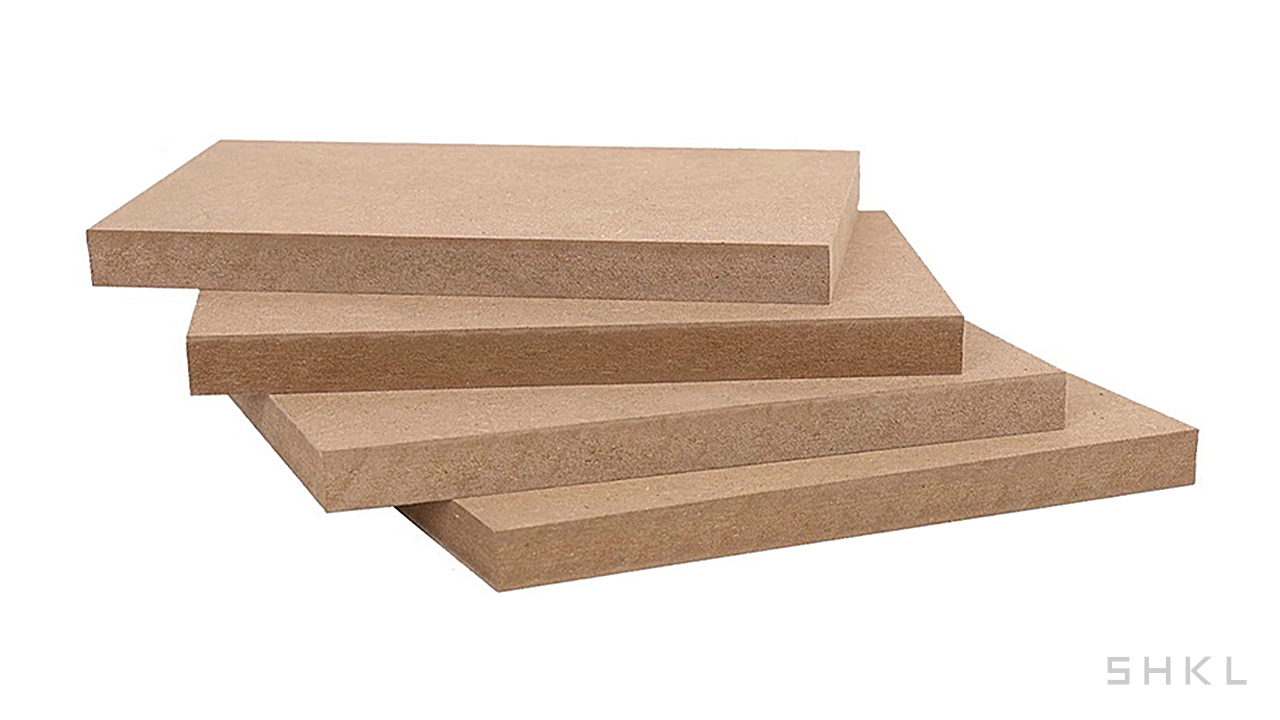 4. Particle wood:
Particle wood: After breaking wood or wooden materials, they are glued and pressed.
The cut surface of the wood can be seen with many broken wood particles. As the wood is broken and shavings, the internal material of the wood is uniform, the cover is good to handle, it is not easy to open the glue, and the gripping force, anti-deformation and anti-cracking capabilities are greatly enhanced.
The disadvantage is that the strength is lower than that of multi-layer woods and density woods, which are easy to absorb moisture and have poor waterproof, but the same, seal technology can make particle board with waterproof.
Most of particle board are used in vanity, wardrobes, and bathroom vanity, and the price is cheap. The surface finish same with MDF.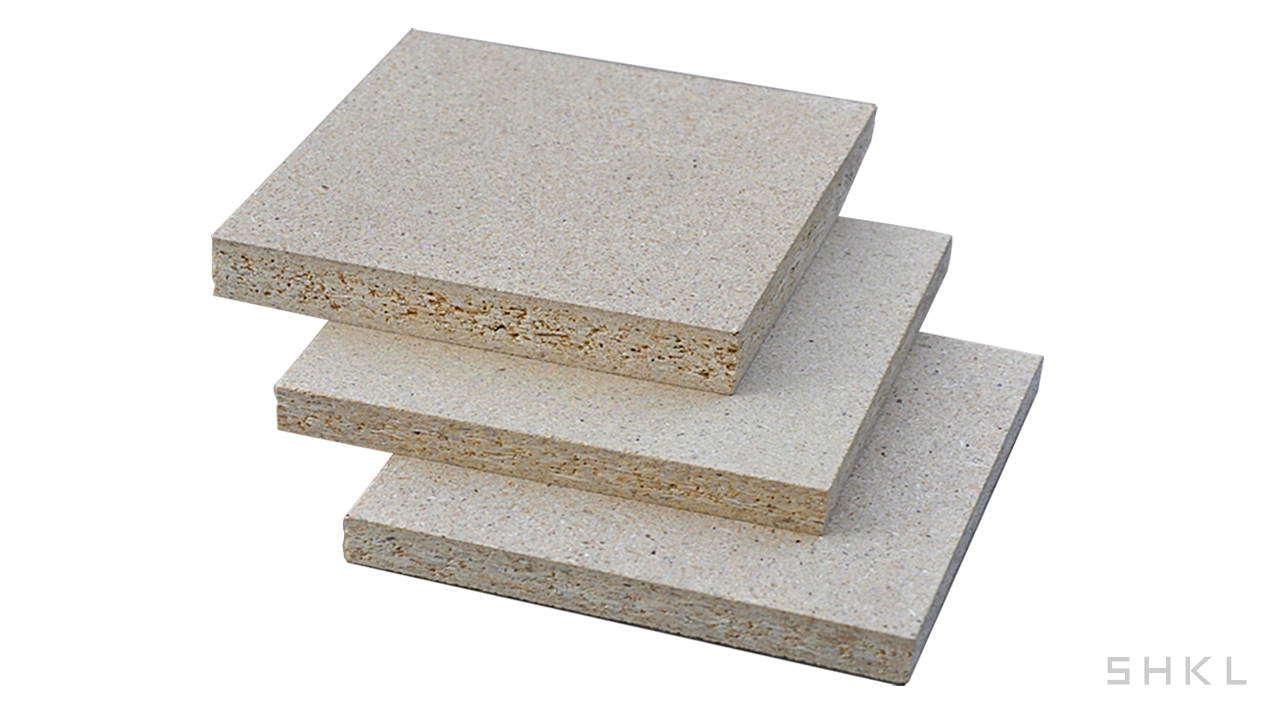 Summary Form:
After a lot of analysis, we made a table (More ⭐ means higher performance ability in the corresponding dimension):
| | | | | |
| --- | --- | --- | --- | --- |
| Features/Materials | Solid wood | Plywood | MDF | Particleboard |
| Grade | ⭐⭐⭐⭐⭐ | ⭐⭐⭐⭐ | ⭐⭐⭐ | ⭐⭐ |
| Waterproof | ⭐⭐⭐⭐⭐ | ⭐⭐⭐⭐ | ⭐⭐ | ⭐⭐ |
| Price | ⭐ | ⭐⭐ | ⭐⭐⭐⭐ | ⭐⭐⭐⭐ |
| Hardness | ⭐⭐⭐⭐⭐ | ⭐⭐⭐⭐ | ⭐⭐ | ⭐⭐ |
| Durability | ⭐⭐⭐⭐⭐ | ⭐⭐⭐⭐ | ⭐⭐ | ⭐⭐ |
Conclusion:
According to the foregoing analysis and comparison, do you have your own answer about "what are the best materials (wood) for bathroom vanity?" If price were not a consideration, solid wood is the best material for bathroom vanity, and the following is plywood. But as a buyer, price, and durability are the main points that most affect our decision of material of bathroom vanity.
Therefore, you should combine with practical selves' demand and budget to buy the most cost-effective bathroom vanity. So, there are no best materials, only has most suitable materials for us.
With the development of bathroom furniture, the quality of wood panels on the market has also improved, but various types of wood have different prices, it's important to choose a purchase channel, so, we have to choose a quality-assured brand and credible bathroom vanity supplier, don't paid large but got cheap materials.
Digressions:
Actually, the MDF and Particleboard are a result of the development of science and technology of humanity, belong to manmade, and are not naturally generated, the purpose is in order to material recycling, gradually reduce reliance on nature, and conduct sustainable development.
Moreover, worldwide discussing Carbon Neutral, for now, lower carbon emissions and help slow global warming. Especially, China has voluntarily achieved Carbon Neutral in 2060. I think every "action" to protect the environment is grand, whatever technology materials or policy measures, they all have the same purpose.
Therefore, we don't have to pursue expensive natural materials, protecting the environment is the responsibility of each enterprise even each individual.
I believe the newest materials are coming in the near future, they are more economical and durable, and also same manifestation.