Gone are the days when vanity cabinets had only one function - to give you some extra storage space in your bathroom. With custom-made bathroom products, you can now create the perfect look that blends well with your home decoration, while also adding functionality and aesthetic value to your bathroom space among its many benefits.
Table of Contents:
If you want to learn more about imported bathroom vanity, their accessories, sale and design, keep reading this article. We will discuss where to seek bathroom vanity in large quantities, how to budget for them, as well as explain some things that you need to know before making your purchase.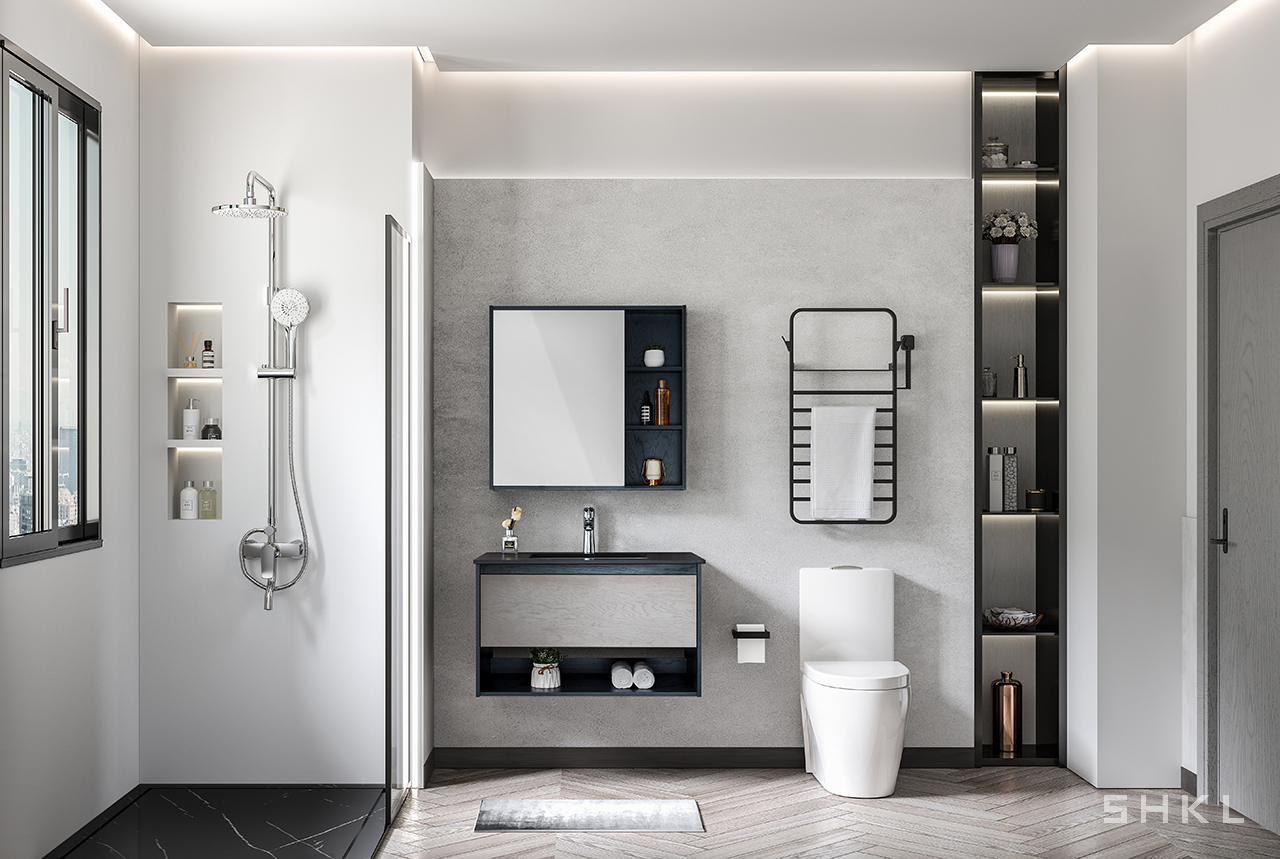 Ⅰ. Where And What Are The Ways To Seek Bathroom Vanity Manufacturer?
Analysis of bathroom vanity supplier by country
China: When it comes to finding a bathroom vanity, China is a great place to look. China manufactures bathroom vanities in large quantities.

China is the number one manufacturing country in the world that manufactures bathroom vanity. Bathroom vanity prices in China are relatively more affordable and better than other countries. The advantage of looking in China is that you will have a lot of options to choice from and it can save you money and time.

There is also quality and industrial chain advantage which leads to the high efficiency and offering of different styles of suppliers in the country. Plus, the quality of the bathroom furniture is as good as what you would find in other countries.

Vietnam: When it comes to finding bathroom furniture, Vietnam is a great place to look to find the best deal. The country has a wide variety of options to choose from, and the labor cost are relatively okay as compared to the affordable prices. You must also know that most manufacturers in Vietnam are from China. One thing we must mention is some China bathroom vanity suppliers have to move factory to Neighboring countries because labor costs are very low in Vietnam. On the other hand(real cause), because of the U.S. anti-dumping policy, U.S. buyers who want to purchase bathroom furniture from China will have to pay high import duties. So Vietnam is good option. But actually, most bathroom vanity suppliers in Vietnam are from China.

However, there are a few things to keep in mind when shopping for bathroom vanity in Vietnam. First, the quality in the warehouse can vary greatly from one supplier to the next. Second, considering the industrialization of Vietnam, the country does not have as much industry chains as other countries. So, you may not get some materials or styles as you want to customize your bathroom furniture.
Turkey: Turkey is located in the middle of Europe, Asia and Africa, and is not as advanced as other countries. The country has low labor costs as compared to European countries, so it has created some industries and bathroom furniture is one of them. Also because of the geographical location, European buyers import transportation costs from Turkey are lower than Asian countries. So if you are buyer from European countries and need to purchase bathroom vanity in short term needs, Turkey is good option for you.
United States: There are many local famous brands of bathroom vanity in the United States, and most of bathroom vanity are high-end, so the mainly materials are solid wood.

However, the North American market demand is homogeneous, they only need American-style bathroom vanity, so if you want to buy bathroom vanity from the United States, most of them can only be bought American-style. But if you just want American-style cabinets and Adequate budget, purchasing from the United States is your first choice.
Once you know the market of bathroom vanity that you are to enter, here are 3 tips for you!
1. Go to the local market, which is the most original and costly yet most practical way.
In the past, the Internet was not developed, international trade procurement is also through the local market to visit the supplier, in person, is the best way to understand the supplier.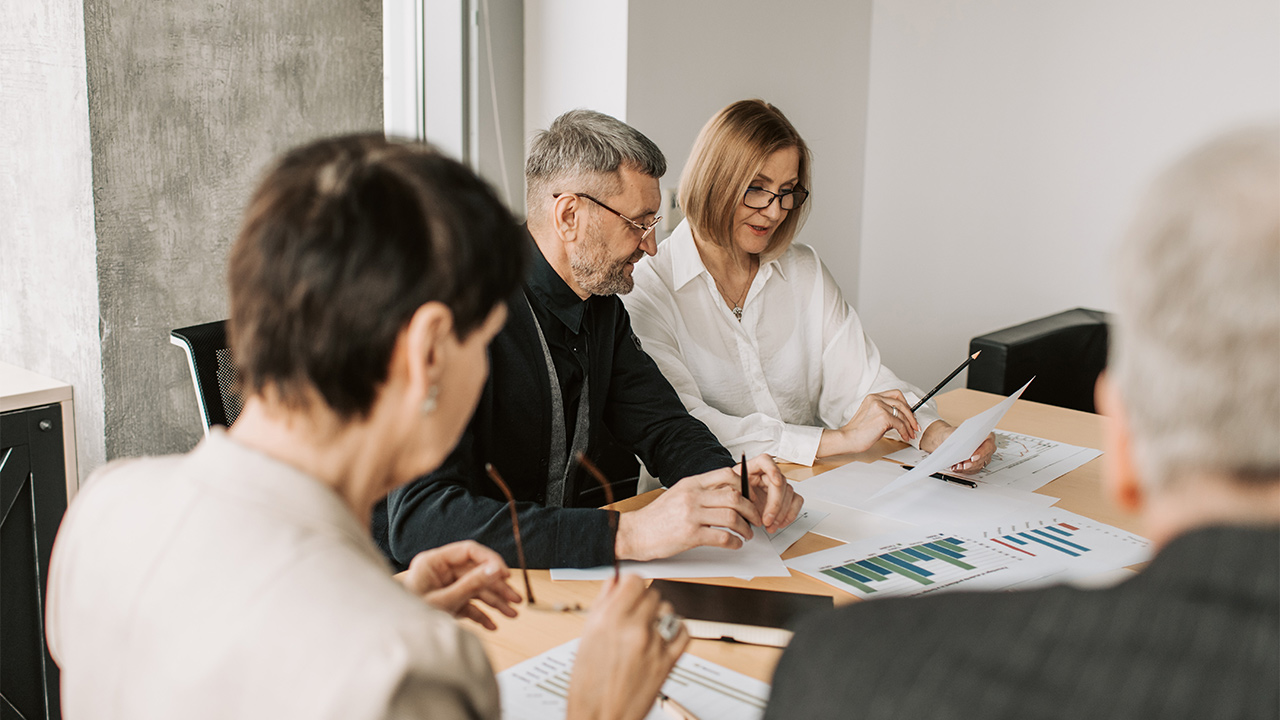 2. Go to local trade shows
Trade shows are trade exhibition centers where persons in the same line of profession come to promote their goods or services. It must be noted that there are different trade shows, and some are unique to certain locations. Whichever it is, we have listed few trade shows for bathroom vanity you can attend.
KBIS
Exhibit Range:Kitchen Dealers, Bathroom Fabricators, Cabinets, Countertops, Kitchen Supply, Appliances, Building Materials & Systems, Maintenance, Hardware, Kitchen Lighting, Countertops, Kitchen Cabinet Manufacturers, Flooring, Hardware, Kitchen Technology, Kitchen Lighting, Outdoor Living, Plumbing
Time: The first season of every year
Located: Las Vegas & Orlando, United States
BIG5

Exhibit Range: (water treatment, HVAC, refrigeration), building interiors and decoration, building and special construction, building tools and building materials, building technology and innovation.
Time: Every Nov.
Located: Dubai
ISH

Exhibit Range: Furniture and building material, recreation products, textile products etc.
Time: Every Mar. Every Two Year
Located: Frankfurt, Germany
Canton Fair

Exhibit Range: Kitchen Dealers, Bathroom Fabricators, Cabinets, Countertops, Kitchen Supply, Appliances, Building Materials & Systems
Time: Twice/year, every Apr. & Oct.
Located: Guangzhou, China
KBC - Kitchen and Bath China, Shanghai

Exhibit Range: Kitchen equipment, ceramic tableware, glassware, cleaning equipment, room supplies, food and beverage and other hotel supplies categories of the upstream and downstream whole industry chain
Time: Every Jun.
Located: Shanghai, China
3. Internet
COVID-19, the worldwide epidemic began of 2020 and it has since then been difficult for everyone to travel or carry out businesses. Hence the high demand for internet services. The internet has been a lifesaver for businesses during the pandemic. It has allowed businesses to keep operating even when their physical locations are closed.
For next, you will find several ways to use the Internet to find bathroom vanity suppliers.
Search Engine
Google




Google is the largest and most used search engine in the world. Google search makes use of a web crawler software to roam the internet at regular intervals.

Google's algorithm is updated more than 10 times a day, so when you browse with Google, your search results have been filtered and the best results are provided. You always can get the answer for all of food, clothing, shelter and transportation, that's why most poeple love it.

Google search provides its users with different features when browsing. These features include text, video, image, map, and news search.

When you search for a bathroom vanity suppliers on google, you are provided with pictures, videos, prices, and stores where you can purchase it. These results are presumed based on your present location.

From statistics in 2020, Google accounts for 91.89% of users of world.

Bing




Microsoft Bing (known as Microsoft Bing in Hong Kong and Taiwan) is a web search engine developed by Microsoft. Bing's history can be traced back to the third quarter of 1998 when MSN Search was released, until June 3, 2009, Microsoft transformed Live Search to Bing and released. Its name comes from the idiom "be on demand".

Before 2009, Bing search results are provided by Looksmart and Inktomi. etc, But in order to provide a better service, Microsoft began to build its own indexes and algorithms.

Bing Search same with Google, but search result are subtle differences, some search experience not as good as Google.

However, Bing provides its users with amazing features and has a very colourful home page. Bing image search provides very efficient, adjustable, and informative images.

From statistics in 2020, Bing accounts for 2.79% of users of world.

Yahoo




Yahoo is an American Internet service provider, the brand's well-known services include portal, email, sports and news services, and the search function just one of service belong to Yahoo.

Yahoo is fast growth before 1999. But after 2000, the rapid development of the Internet era, many Internet search engine companies are also the high-speed growth, such as Google and Facebook, and by later, Yahoo's core business was sold to Verizon in 2016.

From statistics in 2020, Yahoo accounts for 1.87% of users of world.

Baidu




Baidu is a Chinese Internet company mainly operating search engine services, founded in 2000. The name "Baidu" derived from the verse"search for him a thousand times in all directions"

Baidu is one of China's three Internet giants, since google's quit from China in 2010, Baidu succeeds in taking share of China's Internet search market.

But, recent years, the experience that Baidu brings to users is getting worse and worse, people always can't find what they need in Baidu, thus losing many users. But even so, according to statistics in 2022, Baidu still holding 55.92% users in China.

From statistics in 2020, Baidu accounts for 1.1% of users of world.

Yandex




Yandex is a Russian Internet company with more than 60% market share of its search engine in Russia, as well as other Internet products and services. According to the statistics, Yandex is currently the fifth largest search engine in the world.

In April 2012, the average daily search volume exceeded 150 million; in May, daily visitors (including business outside of search) exceeded 25.5 million. The company's corporate mission is to provide answers to users with any question (explicit or implicit)

Yandex is the leading search engine in Russia and also the most visited website in Russia on a daily.

From statistics in 2020, Yandex accounts for 0.54% of users of world.

DuckDuckGo




DuckDuckGo is an Internet search engine that focuses on user privacy and avoids filtering bubbles caused by personalized searches. It differs from other search engines in that it does not analyze its own users and displays the same results for all users using the same keywords.

It also emphasizes returning the best results, rather than the most linked results. It introduces other independent sources of content in its search results, totaling more than 400, including crowdsourced sites like Wikipedia, other search engines (e.g., Bing, Yandex, Yahoo! Search). In March 2021, it processed an average of 98,629,221 searches per day.

From statistics in 2020, DuckDuckGo accounts for 0.45% of users of world.

Other

In addition to the above more famous search engine, many countries also have their own Internet companies developed their own search engine, like Baidu and Yandex

From statistics in 2020, other search engine accounts for 1.81% of users of world.

Search Engine Statistics
Google
91.89%
Bing
2.79%
Yahoo
1.87%
Baidu
1.1%
Yandex
0.54%
DuckDuckGo
0.45%
Other
1.81%
Data from StatCounter, April 2020
B2B Platform
Due to the rapid development of the Internet, B2B platform has become more and more mature, there are many B2B platforms, the following will introduce you one by one.
China:
Alibaba

Alibaba is a Chinese group of companies established on the 28th of June 1996 in China. It is ranked the biggest B2B in the world.

Alibaba Group uses its subsidiaries like Alibaba.com and Aliexpress.com to provide business transactions between business owners, suppliers, and their customers on the internet.

You will get 12,000 results if you search keyword"bathroom vanity" on "Product" search box, but it is not excluded that the same supplier released more than one product.

Furthermore, your search result will include the colour, size, and price of the mirror. It will also show the supplier's name and verification details.

But, don't forget that you are seek for bathroom vanity suppliers here, not purchase for your house, so find great bathroom vanity suppliers in Alibaba is the key. (How? If you are interested, we will have more details in another article, please follow us)

Therefore, Alibaba gives you all the necessary information about your supplier and your order. This also includes shipping details and their return policy.




Global Sources

GlobalSources is the first B2B platforms to be listed on NASDAQ as GSOL, headquartered in China, with 1.4 million sellers from around the world. Global Sources lets suppliers register for free and list up to 100 items. Most suppliers come from China, Hong Kong and Taiwan.

Like above, you will get 426 results from 61 suppliers for "bathroom vanity". Yes, GlobalSources thoughtful remind you that these results from 61 suppliers, I think GlobalSources have a good job in this point, they are serve to suppliers and wholesaler or importers, focus on B2B wholesale purchases, not like some platform, under the banner of B2B, but also running B2C business.




DHgate

DHgate is a small B2B platform that allows importers from around the world to buy small quantities of Chinese goods at wholesale prices. The platform has over 1.2 million international sellers supplying over 33 million items. It has 10 million buyers worldwide and supports English, French, German, Italian, Portuguese, Russian and Spanish. Vendors can register for free. In addition, Shopify supports the sale of DHgate's products.

Same action, you will get around 3,500 results when search "bathroom vanity", but I found that the results came out are not bathroom vanity product. That is bad experience.

Anyway, your still could try DHgate if you are small order purcahse and can't seek right product you need in other.




Made in China

Founded in 1996, Made-in-china is one of the world's most popular online B2B portals in China. It supplies more than 3,500 products. The platform supports 11 languages and has over 1 million suppliers with free registration. Made-in-china's main focus is to provide easy access and improved web-based trading solutions for SMEs to facilitate China's trade globally.

However, over the years since the US Cold War, there has been a great misconception of the label "made in China". Products with these labels are immediately associated with words like "cheap" and "substandard".

Like Alibaba, made-in-china provide "product" & "manufacturer" search box, and you will get 75,074 products found from 7,507 bathroom vanity suppliers. At the same time, the results returned are accurate.



European and North American
Amazon Business

Amazon Business is Amazon's B2B business. Like the Amazon B2C business, buyers have to create a business account to start purchasing. Vendors can sign up and sell products for a monthly fee of $39.99. Existing B2C sellers on Amazon can sell on Amazon Business through Seller Central.

Actually, Amazon Business is not really a B2B platform. If you have urgent order, it will be good choice.




ThomasNet.com

The U.S. B2B e-commerce platform ThomasNet.com focuses on allowing buyers to seek suppliers and purchase products. Most of the transactions on the site are in engineering and manufacturing products. The site has 60,000 daily visitors.

Not like Alibaba, ThomasNet.com's search result only show supplier's information, when you got these suppliers, you could further research on other ways.



Russia
Tiu.ru

Founded in 2008, Tiu.ru is one of the largest B2B platforms in Russia and is part of Allegro-group, the largest e-commerce holding company in Eastern Europe. The platform sells products online covering construction, automobile and motorcycle, clothing, hardware, electric equipment and other industries, and its target markets cover Russia, Ukraine, USSR, China and other Asian and European countries.

At present the number of companies operating online exceeds 850,000, the number of published products exceeds 40 million, and the number of daily page views is 3 million. tiu.ru has more than 850,000 registered companies, is used by more than 7.2 million people every day, with 3 million daily page views and more than 40 million items of goods and services.
India
IndiaMART

IndiaMart is the largest business-to-business e-commerce platform in India. IndiaMart was established in 1996, in Noida, India.

IndiaMart.com uses the internet to provide its customers access to large or small business sellers in India.

Consequently, on IndiaMart.com customers can choose from a variety of bathroom vanity mirror designs.

For one thing, IndiaMart.com provides its customers with small pictures, prices, and names of the seller and their locations. This helps the user to narrow their search preference and convenience.
Ⅱ. Once You Have Bathroom Vanity Suppliers, How Do You Identify Good Or Bad?
When you have a bathroom vanity suppliers list, how to distinguish good or bad, How to select the right one? Here are 9 tips for you.
Analyzing Enterprise Strength
Number Of Employees: The number of employees is one of the most important criteria for recognizing a bad or good vanity supplier. If a company has too few employees, it may not be able to provide adequate customer service or product support.
And this may not always be the case, as in some cases, many employees means the company is getting so many orders and they provide adequate customer support.
Production Equipment:You need to take a look at the production equipment that your potential supplier is using. This is one of the criteria you can use to determine if they're a good or bad supplier. If they're using outdated equipment, it's likely that their products are also outdated.
On the other hand, if they're using cutting-edge machines, you can be sure that their products are also up-to-date. either way, make sure to inspect the equipment before making your final decision.
Production System Complete Or Not: A complete production system means that the supplier has all of the necessary equipment and resources to produce vanities in-house, customize vanities mirror, accessories and items, from start to finish.
This is important because it ensures that the supplier can meet your deadline and deliver a high-quality product as your request.
Industrial Chain Complete Or Not: In order to make sure you're getting a good quality bathroom vanity, you need to make sure the supplier has a complete industrial chain. This means they should have their own factories, raw material suppliers, and transport networks. It also means they have low cost and ensure quality product in their production.

The Size of Manufacturer Base: A big manufacturer base will mean that the company can handle large quantities and they have varieties of options you can pick from. Also, it will mean that the company can handle different styles and designs of bathroom vanities. You must always check your 's base before ordering your bathroom vanity.

Factory Certificate Complete Or Not (ISO 9001, ISO 14001 etc): The first thing you should check when looking for a bathroom vanity supplier is whether or not they have a factory certificate. A factory's certificate must be confirmed before any purchase is made.

A factory certificate means that the supplier has been certified by an external body as being able to produce vanities to a certain standard. This is important because it means that you can be sure that the vanities you're getting from the supplier are of a good quality.

Brand Awareness

You can search related information of this supplier in network? Such as Google, Facebook, LinkedIn, YouTube etc

Do any of your competitor, friends, some other who in this industry know this bathroom cabinet supplier?

Does this bathroom cabinet supplier also supply for some large supermarkets? For example: Houzz, The Home Depot, Ikea, Lowe's, Overstock, Walmart, Costco, Target. (How to find out if these suppliers are supplying for these large supermarkets? We won't go into details here, but we'll write a more detailed article next time.)

Credibility

If people know this bathroom vanity supplier, then how is reputation?

Any good bathroom vanity supplier should have a good amount of credibility. There are a few ways to tell if a supplier is credible. One way is to check how long they've been in business. A longer history usually means a more credible business.

Another way to tell if a supplier is credible is by looking at their customer reviews. Good suppliers will have mostly positive reviews with some negative ones sprinkled in. Bad suppliers will have mostly negative reviews with very few, if any, positive ones.

Market Experience

When you're looking for a bathroom vanity supplier, it's important to consider their market experience. A supplier with a lot of experience is likely to be more reliable and offer better products than one who is new to the market.

Product Certification

When looking for a bathroom vanity supplier, always check that they have the relevant product certification. This is a criteria that will help you recognise a bad or good vanity supplier. A good supplier will have no problem displaying their certification, while a bad supplier will try to hide it or not have any at all.

R&D And Customization Capabilities

Are there R&D and technical teams available to meet customization requirements and product development needs? (This is very important for long-term cooperation)

Product Line

What about the product line? Does it meet your market needs? What about the price? How about cost performance? Do they offer multiple styles and materials you choose? Do they launch new product each cycle.

Delivery And Capacity

Do their delivery date and capacity meet your needs?

Response

Do they prompt response? Do they have professional experience when issue process? Are they companies you can place phone calls to and they respond early? All these are a sign for you to either continue purchase or place another request with a different company.
Ⅲ. When You Find The Right Bathroom Cabinet Supplier And Plan To Cooperate, What Should Be Noted?
Having ticked all the checkout for the supplier you wish to work with after intentional contact, here are 4 things you should take note of.
Confirm The Quality Of Sample And Prenatal Sample.

You definitely need a sample or pre-production sample to confirm the quality before production of your order, there is good for both parties.

Customer Support

If you first deal with them, does the bathroom vanity supplier have new customer support? For example, MOQ?

When the order reaches a certain volume, do they offer other value-added services

Production Process

Ask the supplier to offer production report, such as the progress of production, does production process is smooth? Ask for photos of semi-finished products, etc., require supplier timely feedback to you.

Inspection

Please go to factory and do inspection yourself if you can, if not, you still have option that hire a third-party do inspection for you, but it necessary to hire profession team, because of not all of third-party know bathroom vanity products, if not, it will costs money and time, and delays the progress of the order.

However, generally qualified bathroom cabinet manufacturers have their own quality control.
Ⅳ. Order Shipment
Just ensure export customs clearance on the right way, following up import clearance. If, unfortunately, something happen, don't be afraid, confirm liability according to trade terms. If you are first time import bathroom vanity products, I suggest you learn more from your predecessors.
Ⅴ. Keep Good Relationship With Your Bathroom Vanity Suppliers
A lot of people think that the only way to get good deals on bathroom vanities is to find suppliers who are willing to give them a discount. However, this is not always the case. There are other ways to get good deals on bathroom vanities, and one of them is by maintaining a good relationship with your suppliers.
After-Sales
How if product issue?

Firstly, make sure the product is under warranty.

Analyze the timing of the issue, before shipment or after? Or occurring when installation, if so, is it because structure or other else? Need the concrete analysis.

Actually, neither party non-willing if issue happen, please try to negotiation and solve the problem.
Conclusion
You've probably seen all sorts of different vanities stock in stores and online, but you may not have realized that you can actually import bathroom vanities from other countries. This can be a great way to get a unique look for your home. And while you start shopping, you must know little thing like where to import your bathroom vanity from and how to do so. Here's your ultimate guide to importing bathroom vanities.